China Anne McClain of 'Descendants' Melts Hearts as She Smiles and Holds Her Little Cousin in a Video
"Descendants" actress and singer China Anne Mcclain shared a heart-melting clip on social media where she seemed to be having fun with her baby cousin.
McClain's Instagram uploads are never short of likes or hearty comments from online audiences. From time to time, the young T.V. star treats her fans to cute and adorable posts, which leaves them gushing on their favorite star.
In her recent post, actress China Anne Mcclain wore a black outfit, carrying her 3-year-old cousin, who wore a pink top and had her hair in a ponytail.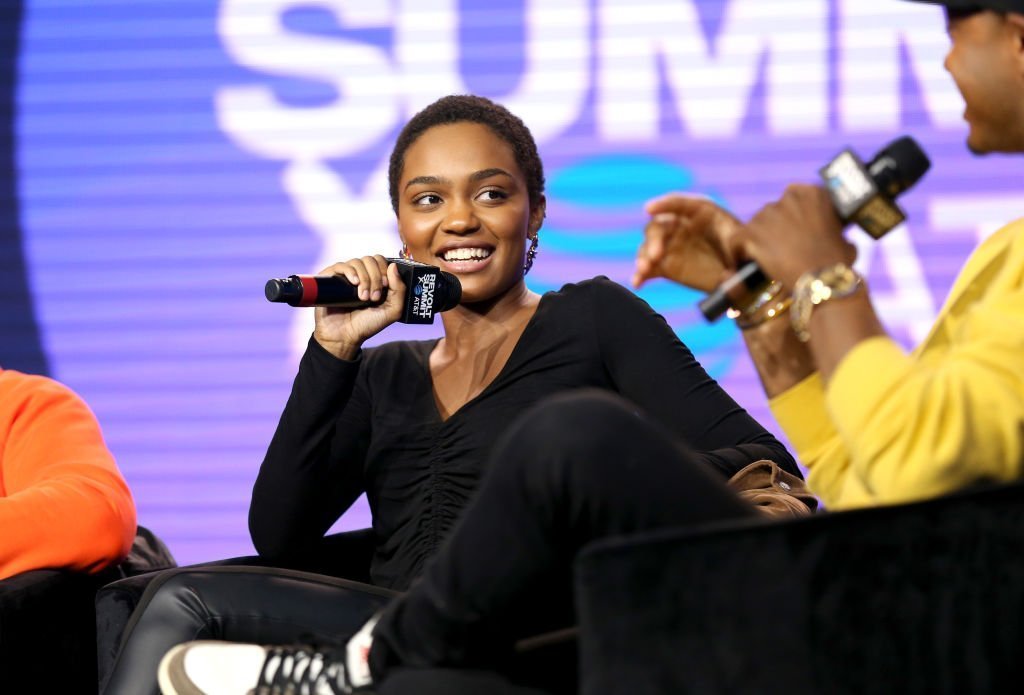 The caption addressed a grave issue, which is racism. The "Descendants" star churned the "Black lives matter" mantra projected following the incessant killings and violence the black community faces in the hands of some racist law enforcement officials.
She also expressed her concern and hoped for a better reality in the future. The caption of the post reads:
"I pray reality for us will be totally different by the time my little cousin reaches my age. #blacklivesmatter."
Even though McClain hopes for a better future, due to the situation of things for the black community, her post is highly commendable.
McClain  who began starring on the Disney Channel at a young age, first appeared in one of Tyler Perry's productions, "The Gospel," at age 7. She then went on to feature in Tyler's "Daddy's Little Girls" and "Madea's Family Reunion, and "House of Payne."
After the death of a "Descendants" co-star, Cameron Boyce, she uploaded an emotional update where she reflected on the good times.
When she turned 12, she was on the way to being Disney's "Next Teen Queen." The actress also appeared in other productions such as "A.N.T. Farm," "Descendants," and "Black Lightning," and has a record deal due to her musical talent.
"A.N.T. Farm" was one of Disney's hit series. It broadcasted in over a hundred countries and was interpreted in thirty-one languages.
While McClain won many fans' hearts with her impressive role interpretations, she also shared a cordial relationship with stars on set.
After the death of her "Descendants" co-star, Cameron Boyce, she uploaded an emotional post where she reflected on the good times she had with a best friend she met on set. 
This best friend happened to be Boyce, who passed away last year after suffering from a health-related condition. She reached out to the deceased's parents and confessed that the tragedy was a shocker, as she was unaware of any health issues before his death.
The "Descendants" actress went on to describe her best friend as the longest friend she's ever had. The pair became friends in 2010, during their feature on "Grown Ups."