Pastor Jarrid Wilson's Life, Family and Path — What We Remember Him For
Jarrid Wilson was a famous megachurch pastor in Southern California very involved in mental health causes. Sadly, he passed away in September 2019. He was 30 years old.
Wilson used to be very active on social media as he would share plenty of verses from the Bible with his interpretations. Before his death, he had over 80,000 followers on Twitter.
Some of God's brightest saints had to face the darkest of depression.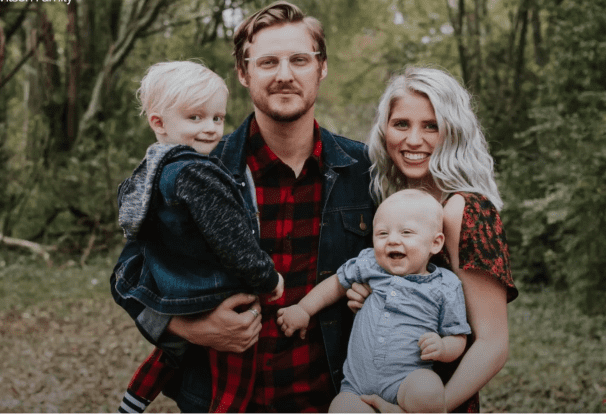 JARRID WILSON'S CAREER AS A PASTOR
Apart from Bible passages, the late pastor used to tweet about sensible topics, including addiction, politics, and even his own struggles with depression.
Wilson's main goal was, however, to raise mental health awareness. In fact, he was one of the co-founders of a mental health non-profit organization called Anthem of Hope.
According to the NGO's Twitter bio, Anthem of Hope is a faith-based organization dedicated to amplifying hope for people dealing with "brokenness, depression, anxiety, self-harm, and addiction."
Jarrid Wilson was not only a promising pastor with a bright future in California but also a family man. He and his wife, Julianne, tied the knot only three months after meeting each other. At the time, she was only 20 years old. Together, they had two boys: Finch and Denham.
HE WAS A MENTAL HEALTH ADVOCATE
Harvest Christian Fellowship's senior pastor Greg Laurie, the megachurch where Wilson worked as an associate pastor, shared his thoughts on his death shortly after it was announced.
According to Laurie, people often believe that, as spiritual leaders, pastors are above the pain and struggles that everybody else feels, and that they are supposed to have all answers. However, that is not the case.
"Without love, I am nothing more than a resounding gong or clanging cymbal."—1 Corinthians 13:1 pic.twitter.com/5QpZYkC9yt

— Jarrid Wilson (@JarridWilson) November 28, 2016
He admitted that, actually, pastors were just human beings who need to reach out to God to ask for His strength and help every day of their lives.
If being a popular pastor and the father of two children were not time-consuming, Jarrid Wilson was also an author and writer. In his last book, "Love Is Oxygen," he wrote several details of his mental health challenges.
JARRID WILSON TRIED TO CHANGE THE WORLD
He used to do the same on his blog and other websites. Through his words, he tried to change the perception that some Christians have when it comes to people who take their own lives as many of them believe that God would send them to hell for doing such thing.
Wilson would go as far as to say that people who actually believed that God would ban them from heaven for dying that way didn't understand the impact of mental health issues or the "basic theology" surrounding God's grace and compassion.
During a 2017 podcast interview with Church Leaders, the late pastor also talked about depression, referring specifically to the Bible's Book of Job.
Jarrid Wilson said that some of God's "brightest saints" had to face the "darkest of depression" in their journeys, and that didn't make them less of a believer.
If you or someone you know is considering suicide, please contact the National Suicide Prevention Lifeline at 1-800-273-TALK (8255), text "help" to the Crisis Text Line at 741-741 or go to suicidepreventionlifeline.org.