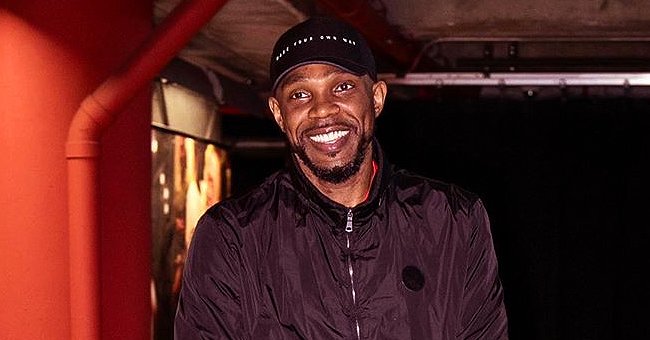 Instagram/ud40
Nba's Player Udonis Haslem Shares Rare Childhood Photo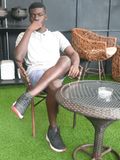 Miami Heat pro basketball star Udonis Haslem takes to Instagram to celebrate his birthday with sweet throwback photos from his childhood.
On June 9, professional basketball player, Udonis Haslem, who plays for the Miami Heat of the NBA, turned 40 years old and took the opportunity to throw it back a bit to remember the old days when he was younger. He posted three throwback photos on his Instagram and captioned it:
"I know you see me...????❤️ #my1stlove #40is40 #og."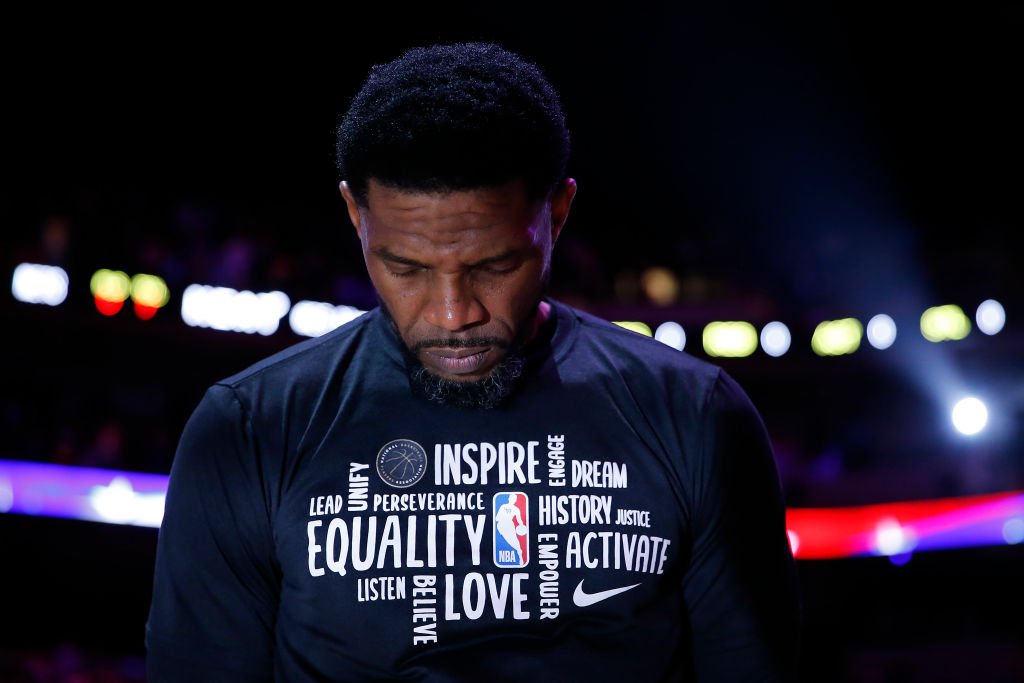 Udonis Haslem #40 of the Miami Heat looks on prior to the game against the Brooklyn Nets at American Airlines Arena on February 29, 2020 | Photo: Getty Images
The first picture of the slideshow featured a much younger Haslem sitting with his parents. The toddler version of the athlete was wearing a basketball jersey with a loose-fitting jacket while beaming an adorable smile at the camera.
The second photo showed a family get-together. Haslem, slightly older than the first picture, looked directly into the camera while taking a sip from a cup. The third picture had only Haslem and his mom smiling radiantly.
The sportsman's friends and followers made sure to praise him in their comments and shower him with well wishes and birthday blessings.
Haslem shares a very special relationship with his stepmother, Barbara Wooten.
At 40 years old, Haslem has become the oldest active player in the NBA. This instantly makes him an icon to still be whooping for the Miami Heat while all the players except Kyle Korver, are below 37.
The professional basketball star has been nothing but excellent in the almost-twenty years of his career. After the global pandemic hit, the future of his career began to look uncertain. In an interview with the Sun-Sentinel, Haslem said:
"I'm still a hero to the kids in Liberty City, even though I'm 40 years old. There's still stories told about me, 'Hey, you can make it... Look at what he's doing to impact the community."
The athlete has achieved quite a lot in his day. Seeking advice from his friends, team members, and fans, he took a poll on an Instagram live session with ESPN asking for suggestions on his next move and way forward.
He said that he knew his value as a player and only intended for his message to be passed across to those who looked up to him in the right light. He wanted to push and encourage the younger players in the league to become champions and remain "keepers of a culture."
Apart from his life on the court, Haslem shares a very heart-warming relationship with his stepmother, Barbara Wooten, the woman who raised him. He grew up in her care with his father, while his mother, Debra Haslem, battled with drug addiction.
In 2015, the NBA Legend purchased a gorgeous Miami house for Wooten, to appreciate her in the most basic way that he knew. After years of estrangement, Debra returned clean and free from her addiction. The athlete then started to boast about the beauty of having two amazing mothers.
Sadly, in 2010, Debra passed away from cancer, and Haslem's heart was shattered. Several years after that tragic moment, Udonis Haslem has continued to make both of his mothers proud by becoming one of the greatest names in the game.
Please fill in your e-mail so we can share with you our top stories!