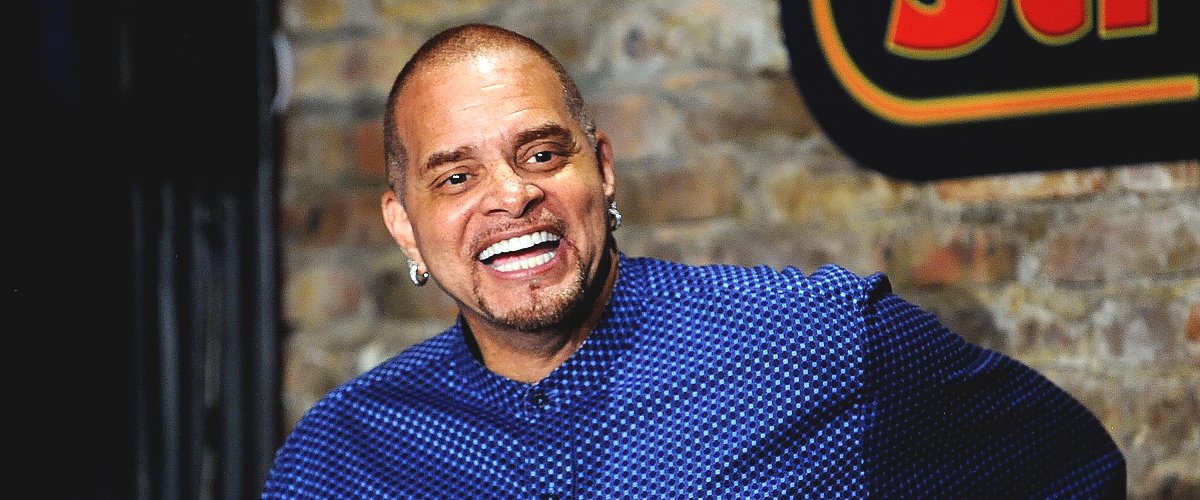 Getty images
Sinbad Is the Proud Father of Two Grown-Up Kids Including Daughter Paige Who Is a Talented Singer

Sinbad is a doting father to two kids, Page and Royce, who inherited his artistic genes. Here's a look at their life and career.
The '90s was an era of fame and fortune for Sinbad. He became a household name and appeared in several sitcoms and movies, including "A Different World," "Houseguest," "Jingle All the Way," and "First Kid."
He even had his own program, "The Sinbad Show," and had specials almost every week. However, the once-famous comedian downplayed his fame and disappeared from the screen.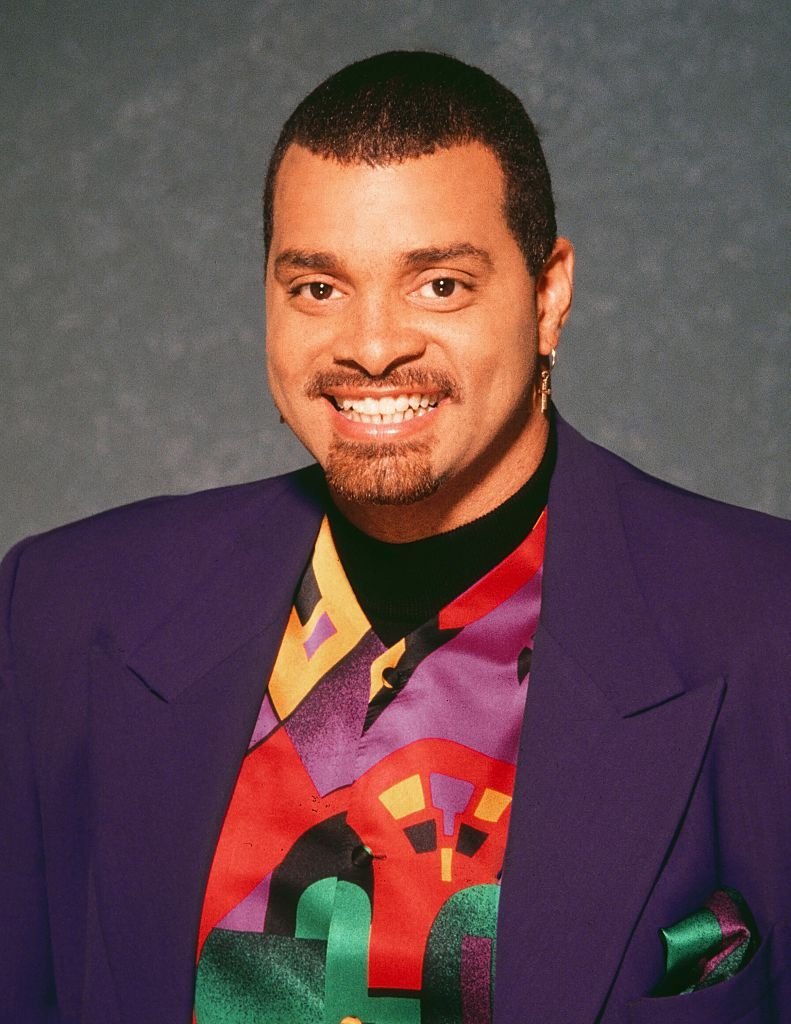 Sinbad poses for a portrait in 1993 in Los Angeles, California. | Source: Getty Images
Although the familiar face on television never returned, Sinbad grew comfortable taking the stage as a musician in the band Memphis and the Stank Nasty.
Despite leaving Hollywood, Sinbad left a legacy through his children, who both inherited his artistic and creative skills. Meet his kids, Paige and Royce.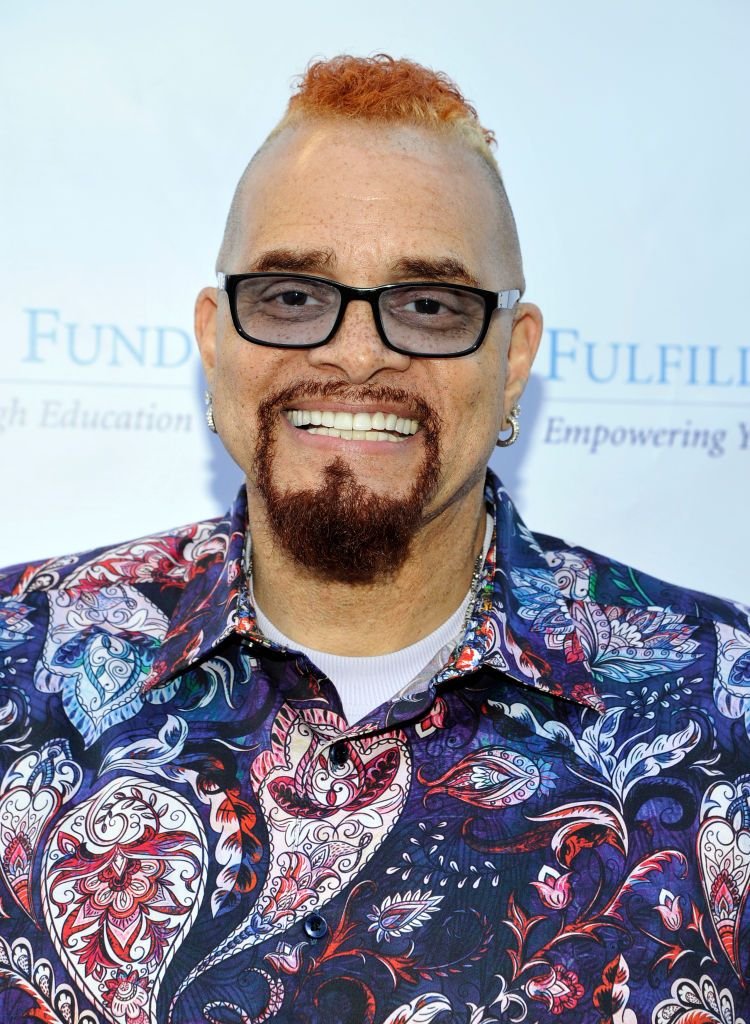 Sinbad attends the Fulfillment Fund's Spring Fundraising Celebration Honoring UCLA at Sony Pictures Studios on April 13, 2019 in Culver City, California. | Source: Getty Images
PAIGE ADKINS
Sinbad's first-born daughter, Paige, became a musician like him and knew early on that the stage was to be her place of comfort.
Being present in her father's 70's Soul Music Festivals paved the way for Paige to love music, which she believes "can change the world because it speaks to the heart of people."
Her childhood stories and poems turned into lyrics as she grew older, and despite taking journalism at Arizona State University, she chose a career as a singer.
Paige joined the band Press Play, a Christian group that hit the second spot of Billboard's Top Christian Albums in 2009.
Her talents took her to different places to perform and gained exposure through gigs at "Fox & Friends" and "Today Show."
In 2010, the singer released her debut album, "Imperfect Me," as a solo artist. Two years later, she released "Pieces of Me."
Paige has since shared the stage with several artists such as Jennifer Hudson, Eric Benet, Macy Gray, Ledisi, and many others.
She has also performed at the 2010 Nashville Oktoberfest, Soul Beach Music Festival, and the House of Blues on Sunset Strip.
Through her journey in the music industry, Paige's father remained supportive and proud. In one of his social media posts, Sinbad shared behind-the-scenes footage of her daughter's music video.
When her daughter decided to pursue a career in music, Meredith focused on helping Paige and became her manager.
ROYCE ADKINS
Sinbad's second and youngest son, Royce, also got the comedian's creative genes as he plans to join the music industry as well.
Initially, Royce aspired to become a basketball player but had to shift his career choice after obtaining several injuries that prevented him from becoming an athlete.
He then leaned towards making music as a composer for independent artists. After obtaining a degree at the Art Institute of California, Royce aims to become a successful producer, director, and author.
A few months back, Royce directed and produced a four-part web series, "L & X (Life & Times) of a Single Angelino."
"Each episode will account the laughable occurrences of dating in your early thirties, in the land of the 'beautiful' all while trying to balance career, family, social life, and maintaining sanity," he said.
MEREDITH ADKINS
Sinbad shares both his children with his wife, Meredith Adkins. The pair met in Wichita State University, while the actor based at Wichita's McConnell Air Force base as part of the US Air Force.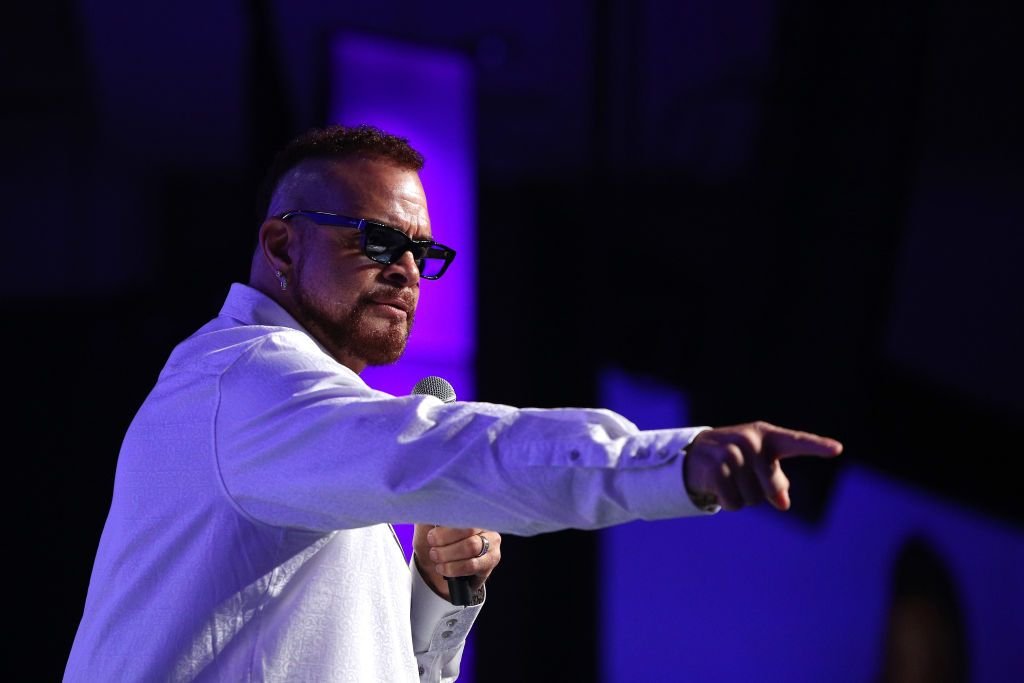 Sinbad takes the stage at the 2018 So the World May Hear Awards Gala benefitting Starkey Hearing Foundation at the Saint Paul RiverCentre on July 15, 2018 in St. Paul, Minnesota. | Source: Getty Images
After tying the knot, Sinbad and Meredith chose to go separate ways but reconciled after a decade. During their time apart, Meredith lived as a single mother and career woman as an accountant.
When her daughter decided to pursue a career in music, Meredith focused on helping Paige and became her manager.
Although a lot of ups and downs have happened in their family, Sinbad and Meredith always placed their children as a top priority.
Please fill in your e-mail so we can share with you our top stories!