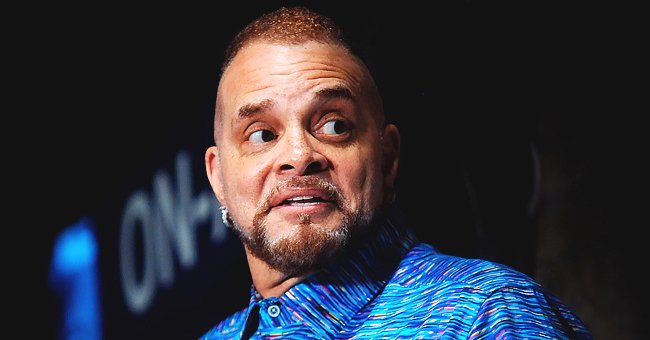 Getty Images
Sinbad Was a Popular Comedian in the '90s - Here's a Look at His Life after He Disappeared from the Public Eye

Sinbad rose to fame in the '90s with several films and sitcoms that had people laughing at his comedic spiels, but suddenly the comedian turned away from the limelight.
The '90s was a great turn for Sinbad with specials in nearly every week. He appeared in the sitcoms "A Different World" and "The Sinbad Show" and starred in films like "Houseguest," "First Kid," and "Jingle All the Way."
He was an incredibly famous comedian who had a stable fanbase but later seemed to have disappeared entirely. Here's a look into what happened to the once-popular man.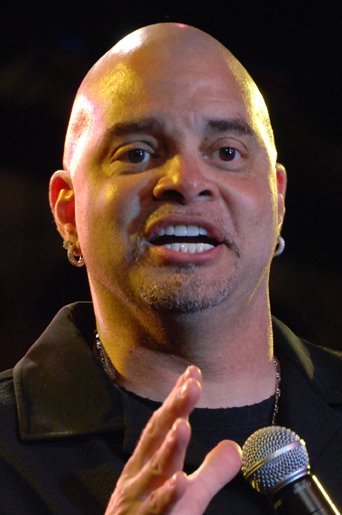 Sinbad, 2008. | Source: Wikimedia Commons
STARTING A CAREER
Sinbad was given the birth name David Adkins and served in the United States Air Force in his younger years.
His first on-screen appearance was on "Star Search," where the name Sinbad debuted. The comedian's win on the show allowed him to be part of a short-lived sitcom.
He later landed a role in "A Different World" and "The Cosby Show" before having his own series, "The Sinbad Show."
CUTTING THE SHOWS
After having regular specials on-air, HBO's Comedy Central began to feature more original programs, which gave Sinbad less time on-screen.
His last television appearance, "Nothin' But the Funk," appeared in 1998 and turned him into films and sitcoms until 2010's "Where U Been?"
Although the comedian stopped appearing on television, his distinct voice is still heard in animated movies and shows, including Cartoon Networks "Steven Universe," Disney's "Planes," and ABC's "Slacker Cats."
COMEDIAN TURNED MUSICIAN
Sinbad has also returned to the stage but as a musician of his jazz-funk band called Memphis Red and the Stank nasty.
The former comedian is the frontman, both singing and playing the guitar, which has kept him busy in recent years.
MEDICAL ISSUES
Exactly a decade ago, Sinbad spent a lot of his time re-learning how to walk and recovering from a knee replacement surgery.
He ended up in the hospital again five years later due to a chronic back pain that led to a double fusion spinal surgery, which took ten hours to perform.
FILING FOR BANKRUPTCY
Sinbad faced charges from the IRS in 2009 for unpaid taxes and had to sell his $1.5 million house in California to lessen his $8.15 million debt to the government.
He later filed for bankruptcy but was dismissed for submitting the wrong papers. In 2013, he filed for bankruptcy again and told Oprah Winfrey about his financial problems.
He said:
"I didn't buy Bentleys. I didn't live large. I invested in me. I invested in a lot of other people. I would not change it. I would not go back. It's never over. There's no one defining moment that kills or makes you."
Not only was he in debt to the government, but to American Express and Bank of America, owing $300,000 and more than $30,000, respectively.
BACK ON SCREEN
After filing for bankruptcy, Sinbad had to take action and work to earn again. In 2010, he appeared on "The Celebrity Apprentice" before being dismissed from the show in the second season.
The following year, he has his own reality show called "Sinbad: It's Just Family," which lasted only one season.
Apart from making people laugh, the comedian spends time helping the Children's Defense Fund, the Omega Boys Club, and AIDS Awareness.
Please fill in your e-mail so we can share with you our top stories!