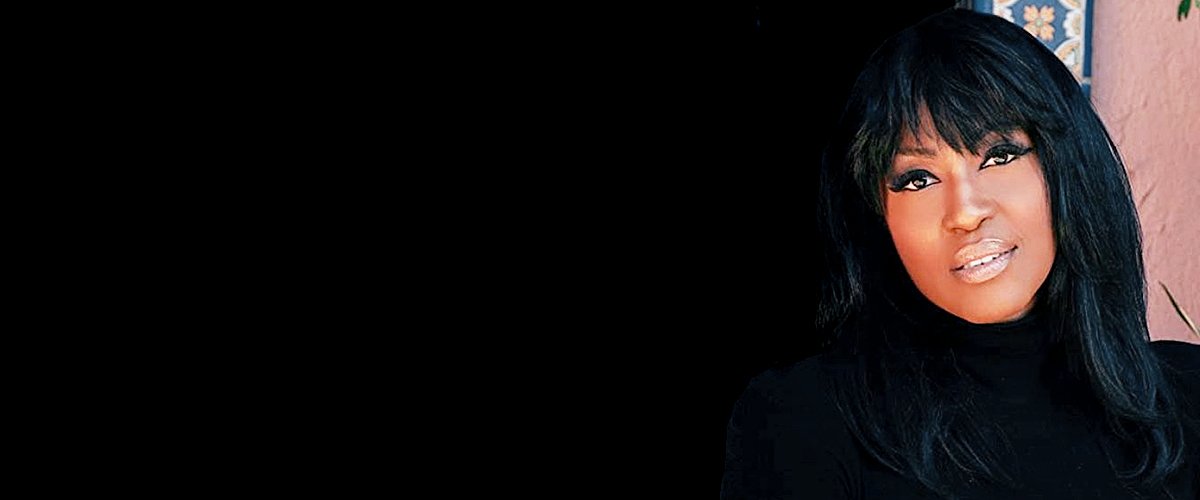 twitter.com/ThisIsUsWriters
Jas Waters' Life and Career — Facts about 'This Is Us' Writer Who Passed Away at 39
On June 9, the movie industry was stunned by the sad news of the death of TV writer and former journalist Jas Waters at the age of 39. The "This Is Us" writer had a positively impactful career, touching the lives of many through her irrepressible drive and passion.
Undoubtedly, this has been a tough year for everyone in the United States. Since March, the nation has been in lockdown due to the novel Coronavirus outbreak that has seen over two million confirmed cases and led to the death of more than 113,000 people.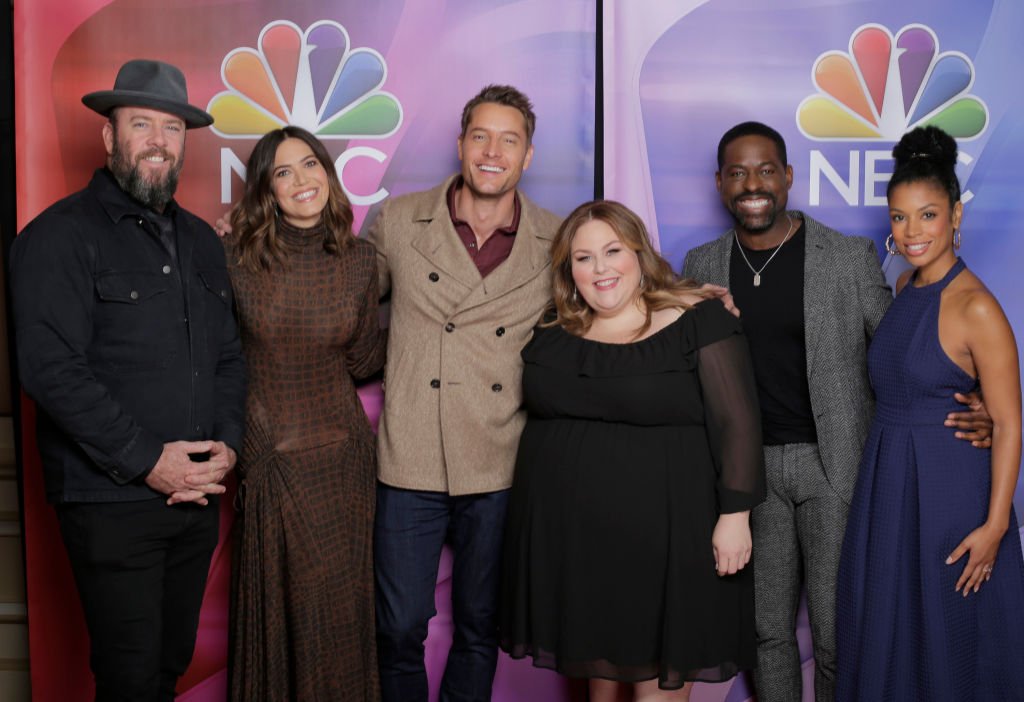 The main cast of "This Is Us" during NBCUniversal's Press Tour in January 2020. | Photo: Getty Images
As America began to ease the lockdown, the country was plunged into another crisis, the death of an African American man in Minneapolis, George Floyd, who died as a result of the high handedness of some police officers. In the weeks that have followed, there have been nationwide protests demanding justice for Floyd.
Yet again, the black community has been dealt another blow with the loss of one of their shining lights in media, albeit in very different circumstances. Here is an inside scoop into the exciting life of Jas Waters, who also goes by the moniker Jas Fly.
Jas Waters was born in Evanston, Illinois, and was raised mainly by her grandmother, who lived in a small one-bedroom apartment at older adults' home.
Waters has credited much of her incredible storytelling ability to her background and the occasional visits to the cinema with her dad to watch popular flicks like "New Jack City" and "Harlem Nights."
Most of the movies were inappropriate for Waters, who was a preteen at the time, but her street-hustler-turned-minister dad would always make it a point to explain to his daughter what was happening on the big screen. Waters recalled:
"My dad's philosophy was that I could handle anything as long as he could explain it to me."
For Waters, this was how her love for writing began, and by the time she was 9, with the strong support of her dad, Waters penned down her first script. Right from that moment, she was sold on the idea of becoming a Television and film writer.
The TV personality has admitted in several interviews that she was not very good with restrictions, and as such, she didn't thrive with formal education and barely finished high school. She later graduated from Columbia College Chicago.
Her career-defining moment was a chance meeting with "ER" star Eriq La Salle, which led to a four-year stint working as a production assistant on "ER."
JAS WATERS' ROAD TO SUCCESS
For so long, the female black community has screamed for representation in the media. In recent years, following the exploits of media mogul Oprah Winfrey, a new generation of black women led by the likes of Jas Waters had entered the entertainment scenery and begun to take the call seriously.
But Waters' road to success was filled with so many highs and lows. Spurred by her working experience on "ER" and some other commercials and feature films, Waters made the big move to Los Angeles to further her career.
Needless to say, she was quickly knocked down from her high horse or, as she frames it, "crapped out spectacularly."
Disappointed by what she had seen in Hollywood, Waters decided to explore the world of entertainment journalism and launched her urban lifestyle blog, FlyStyleLife. In 2007, Jas Fly moved to New York to further her career in journalism and also picked up side gigs producing music videos.
Waters enjoyed success with her brief foray into entertainment journalism, and her candidness during interviews helped her win the hearts of celebrities such as Warren Buffet, Jay-Z, 2 Chainz, and Young Jeezy.
Despite her blog's success, Jas Fly's innate desire for storytelling on a bigger platform pushed her to make a move to Los Angeles again in 2013.
In Los Angeles, she met an ambitious young agent who believed in her storytelling ability, and he soon landed her a job on VH1's "The Break." Shortly after, Waters got another writing job with "Hood Adjacent" and was officially announced as the new kid on the block.
At the beginning of 2017, Waters hit another rough patch on her road to success when she inexplicably found herself unemployed after both shows chose not to renew her contract.
JAS WATERS REACHES CAREER HIGH
Losing her other writing jobs fueled Waters' determination to make it, and she decided to throw in all her cards in her next move. She asked her agents to get her a job on NBC's comedy-drama series "This Is Us," which was already a hit at the time.
The moment of truth came when her agents finally got her an interview with the show's producers. Waters claims she "pitched for dear life," and two weeks later, her agents called her with the good news that she had gotten the job. While speaking about getting the Job, Waters told The Hollywood Reporter:
"It was a coup, a concerted effort by many people and nothing short of a Hail Mary."
Waters joined the show in its second season and contributed to 18 episodes of the hit series between 2017 and 2018.
Throughout her career, Waters worked on several movie productions, including "Spiderman," "Barbershop," and "Save the Last Dance." More recently, she worked on "Kidding," which is legendary actor Jim Carrey's first appearance on a television show since 1990.
TRIBUTES POUR IN FROM JAS WATERS' COLLEAGUES
On Wednesday, June 10, news broke about the death of the "This Is Us" writer, Jas Waters, at the age of 39. The show's writers first announced the news of the death of the celebrated journalist through their shared Twitter page.
The office of the Los Angeles County medical examiner later revealed that the cause of death was an apparent suicide by hanging.
"This news took my breath away. Jas was absolutely brilliant and had so many stories still to tell. She made an indelible mark on our show, and my heart breaks for her loved ones. RIP @JasFly."
Several other celebrities have reacted to the shocking loss, penning down lengthy tributes in honor of the talented TV writer. Some of these celebrities include Issa Rae, Amber Riley, Chrissy Metz, Mandy Moore, and many more.
Jas Waters used her career as a tool to share her story and impact many lives. She was one of the few women of color blazing the trail in the movie industry, and the consensus is that she will be greatly missed.
Please fill in your e-mail so we can share with you our top stories!