Artem Chigvintsev Is Nikki Bella's Handsome Fiancé and Future Baby Daddy — Meet the Dancer
Professional wrestler Nikki Bella is engaged to professional dancer and reality television star, Artem Chigintsev, and they share a heartwarming love story.
Nikki Bella, a retired professional wrestler alongside her twin sister, Brie, are the formidable Bella Twins. They dominated the ring in their time before stepping out and finding a place in reality television with their reality series, "Total Bellas." Bella is engaged to Artem Chigvintsev, a professional dancer and a star and alum of quite a number of reality dance shows.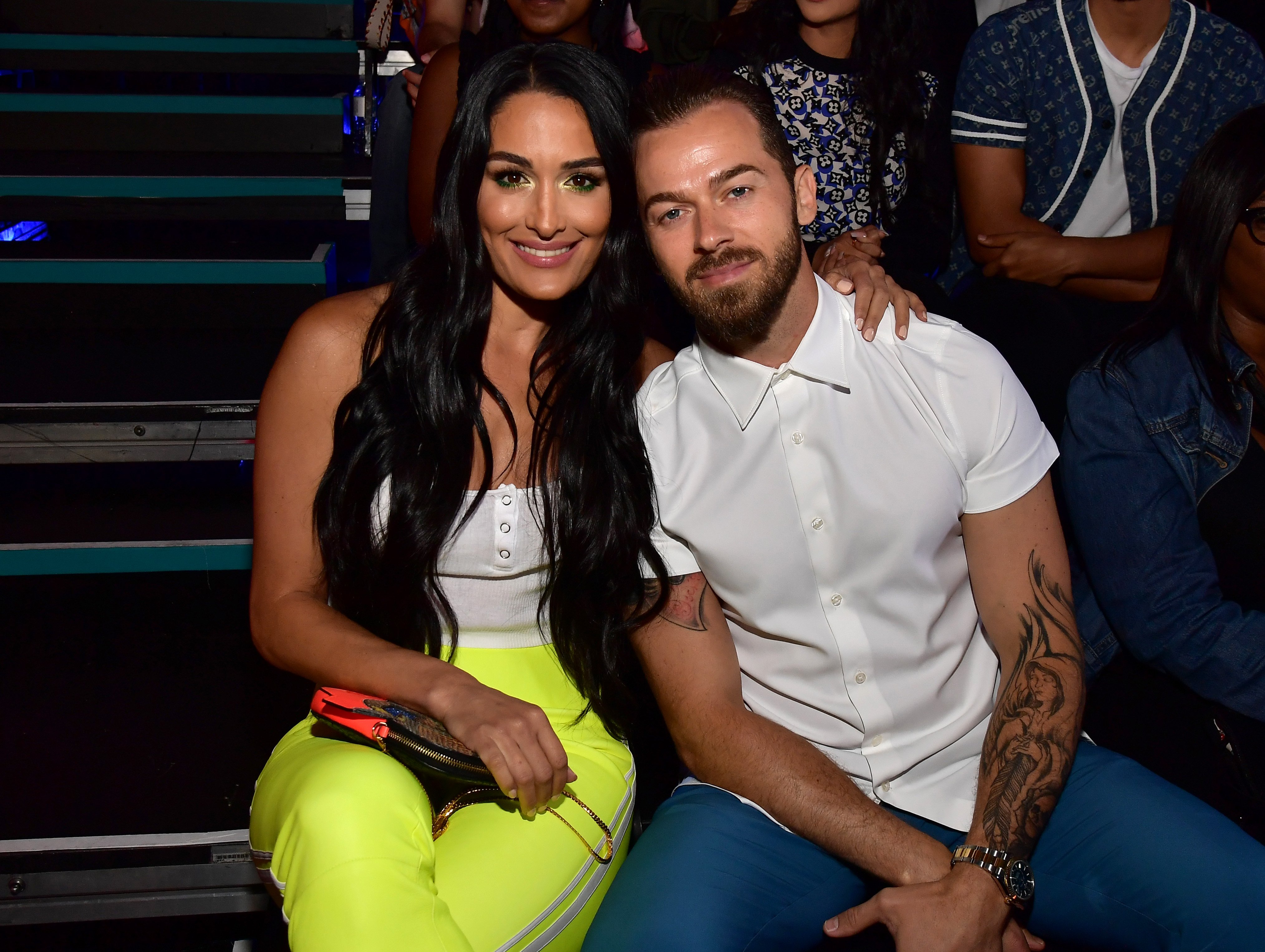 WHO IS CHIGVINTSEV?
Chigvintsev is a Russia-born dancer who inherited his passion for dancing from his mother, Anna. He began taking dance classes at a very young age and won several competitions in his home country.
He moved to Europe at fifteen to gain better training in England, Germany, and Italy. In 2004, he set foot on the soil of Los Angeles to chase his dreams of becoming a professional dancer. 
CHIGVINTSEV'S CAREER IN DANCE
Chigvinstev's career swung into full motion when he contested on the first season of "So You Think You Can Dance" and made it to the top 8 finalists, but sadly, he did not win. He came back to choreograph in the show's second season. 
After "SYTYCD," Chigvintsev moved on to choreography roles in various productions, including the 80th Academy Awards ceremony, the 2007 film, "I Now Pronounce You Chuck and Larry," and FOX's drama series "The O.C."
In 2010, the dancer joined the eight season of "Strictly Come Dancing" ("Stricly") and won with his partner Kara Tointon. Hoping to reclaim the title, he returned three more times and only came close the fourth time when he landed second position.
Not long after, he joined "Dancing With The Stars" in 2014 with a series of dance partners, including his now-Fiancée, Bella, in the 25th series. He exited "DWTS" in 2019, much to his surprise and the chagrin of the many fans he had gathered over the years.
The ABC show's producers had booted him off after a decade of his dedication without so much as a proper notice or explanation. The "So You Think Can You Can Dance" alum had been almost a hundred percent positive that he was going to be cast in the following seasons. Still in shock, the dancer said:
"It was a massive shock. I dedicated 10 years of my life to that company and getting let go three days before an announcement, that's like a punch in the stomach."
After that disappointing period, he became part of a major touring dance company, traveling far and wide performing in the West End theatre in London and on Broadway. 
At thirty-seven years old, the professional choreographer has achieved a lot in his successful dance career. He even has an impressive spot in the Guinness Book of Records for the most Bota Fogo steps in thirty seconds, setting a new record with 79 steps.
PAST RELATIONSHIPS
Over the course of his long career, Chigvintsev was quite known for getting romantically entangled with his dance partners on the different franchises in which he starred. 
In 2004, he tied the knot with Giselle Peacock, Chigvintsev's girlfriend at the time. The marriage did not last long. After a year, Chigvintsev and Peacock's union officially ended in 2005.
As was common with most of his partners, Chigvintsev's ex-wife was an excellent dancer — a former United States Dance Champion who he met when he first got to the States. He also briefly dated "DWTS" judge Carrie Inaba before they waltzed apart in a rather public breakup in 2008.
RELATIONSHIP WITH BELLA
Chigvintsev and his fiance first crossed paths when they partnered on the 25th season of "DWTS" and ended the season in a double elimination in the seventh week. At the time, Bella was engaged to pro wrestler and TV star John Cena, but they broke off their engagement in 2018.
Rumors that the now-engaged pair were dating first sparked in January 2019, but neither of them confirmed nor denied. The "Nikki Bella and Artem" item didn't officially exist until March 2019, when they confirmed their relationship with a sweet Instagram photo of Bella giving her beau a kiss on the cheek.
The love and support that the pair shared was always a sight their fans loved to see. After the unexpected 2019 exit from "Dancing With The Stars," the dancer entered a kind of limbo in which he did not have a job.
Out of love and support, Artem Chigvintsev's fiancée got proactive in planning his next career move and searched for the next step he was going to take.
In an episode of Bella's reality series, "Total Bellas," in which Chigvintsev stars regularly, the former wrestler began by searching through magazines and books, trying to find things that he might be interested in. Bella said:
"I'm the type of person, like, strike when the iron's hot. People wanna know what you're up to next. I really want him to find something. I just don't want him to be jobless forever."
While the dancer struggled to catch up with his fiance's mile per minute thought process, she suddenly came up with yet another idea, hinting that he could hop into modeling because she thought he shared a sort of semblance with actor Brad Pitt. Chigvitsev's wife-to-be suggested:
"Ooh, I think you'd kill it in the fashion industry, you've got good genes. Brad Pitt's right there, look in GQ. Plus, I feel like you kinda look like him."
In December 2019, they hit yet another milestone in their relationship. The dancer's parents and his fiancée finally met. In a red carpet interview, he admitted that his mom, Anna, assumed that Bella would be a diva but fell in love with her when they finally met. 
You are the best thing that has ever happened to me . So excited for what's to come I love you more then anything and thank you for saying Yes pic.twitter.com/6XIv068uLL

— Artem Chigvintsev (@artemchigvintse) January 3, 2020
A month after, they revealed that they were engaged after the "Strictly" alum dropped to one knee and proposed to his leading lady while they were in France in November 2019. Chigvinstev took to Twitter to announce their engagement, thanking his future wife for saying yes.
On January 29, Bella revealed that they were turning the family of two into a family of three when she tweeted that she was pregnant.
In an interview with ET, Bella shared the sweet story of how she told her fiance that he was going to be a father. She narrated:
"Artem was in the dressing room undoing the suitcase, then I put the test on his bag, and he was like "is this yours?" and we got really emotional."
The excited dad-to-be opened up about his excitement for his baby's arrival. In an interview with Hello!, he said:
"It's a really crazy time. It's going to be interesting to see what happens with the new restrictions. Having a baby is a big deal."
Chigvintsen and his fiancée are taking the journey towards parenthood together, while they keep sharing a special bond that they love to show off.