Artem Chigvintsev's Fiancée Nikki Bella Puts Her 20-Week Baby Bump on Display in a New Photo
Nikki Bella and dancer Artem Chigvintsev celebrate getting closer to welcoming their first child with a sweet update on Nikki's new pregnancy milestone.
Artem Chegvintsev first shared the happy news of expecting a baby with fiancée Nikki Bella at the end of January.
In a slideshow with two images, the Russian-American dancer first announced that "I'm going to be a dad," while the second picture revealed a sonogram image of his and Nikki's growing baby.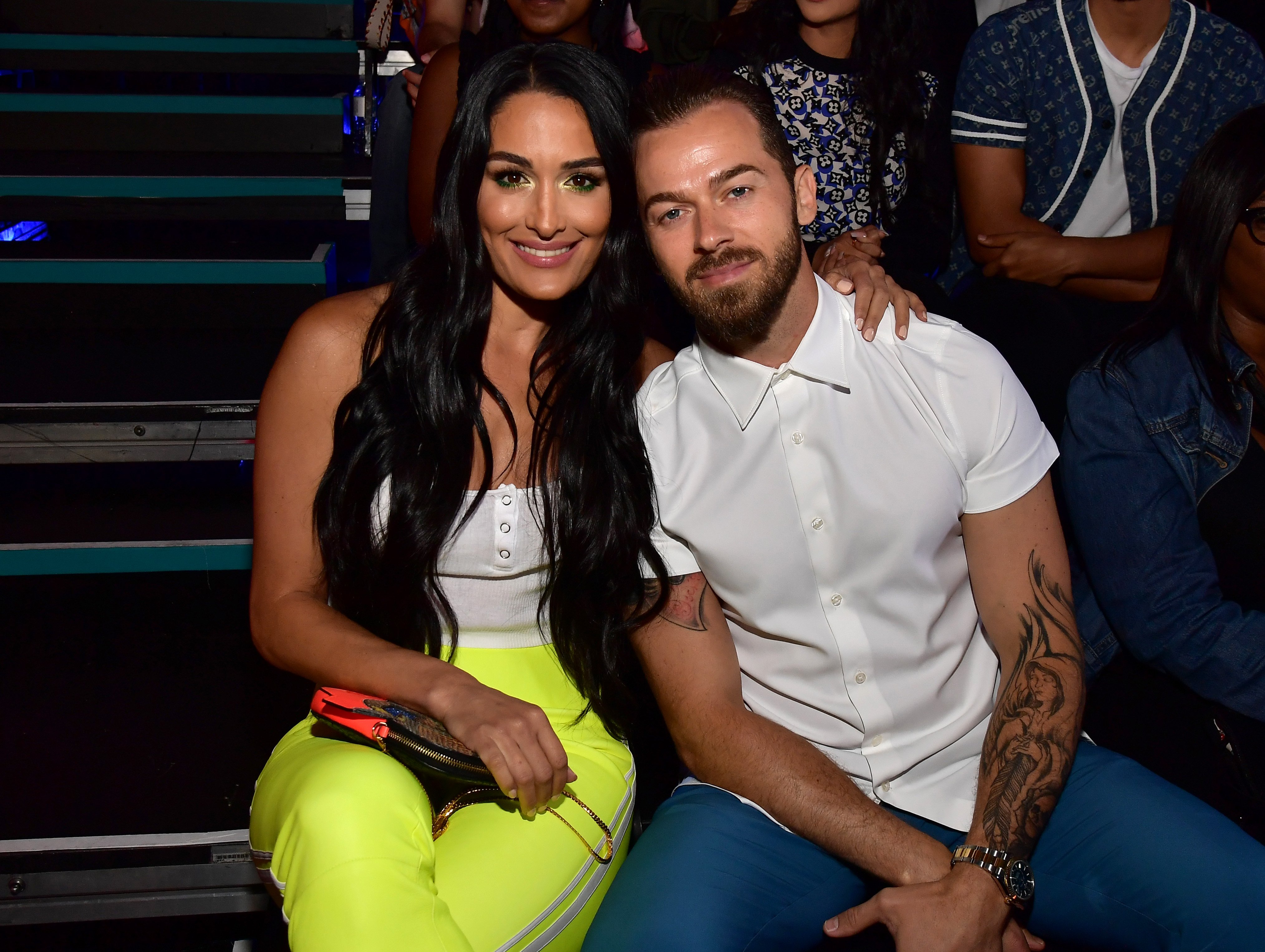 Now, a few weeks down the line, Nikki, a professional wrestler, shared an update on the progress of her pregnancy with a sweet picture taken of the couple along with Nikki's niece Birdie. 
Showing off her growing baby bump while out on a hike in the desert, Artem lovingly cuddled his fiancée's belly while Birdie adorably put her on the "Total Bellas" star's bump as well.
"Officially 20 weeks yesterday," Bella captioned the beautiful image. "Birdie loves saying hi to the baby in my belly (how she puts it lol) Love being in the desert, makes it a bit easier to enjoy a few moments outside alone."
The couple got engaged while in France in November, and the bride-to-be didn't show off her gorgeous ring until the beginning of January. 
However, their focus is on the upcoming birth of their first child together, and even though they will only find out the sex of their baby in June, Artem wouldn't mind if their baby is a girl.
In fact, Artem would prefer having a daughter. Since he's spent a lot of time around girls because of his dancing, he feels better equipped for dealing with a daughter than he does a son. 
Admittingly, Artem said during an episode of "The Bellas" podcast that he knows nothing about American sports, especially the NFL, and if he had a son that loved sports he'd be lost, and elaborated:
"That would be something that I'm gonna be nervous doing because I'm not gonna be as confident as I don't know what I'm doing." 
Regardless of the sex of their child, Nikki and Artem want their bundle of joy to pursue their dreams no matter if it leads to the sports field, a dancing class, or elsewhere.
When it comes to the number of children Artem Chigvintsev would like to have in total, the former "Dancing With The Star" champion finds it an easier question to answer.
During another episode of "The Bellas" podcast, the dancer said that since he grew up as one of two children with his brother, he would like to have two children with Nikki as well.