Artem Chigvintsev from DWTS Wants His Pregnant Fiancée Nikki Bella to Have a Girl
Famous dancer Artem Chigvintsev reveals the sex of the child he would be more comfortable raising in a recent apple podcast — he was featured alongside Bryan Danielson.  
Artem Chigvintsev is currently engaged to "Total Bellas" star and retired WWE wrestler, Nikki Bella, who was his celebrity partner on the 25th season of Dancing with the Stars.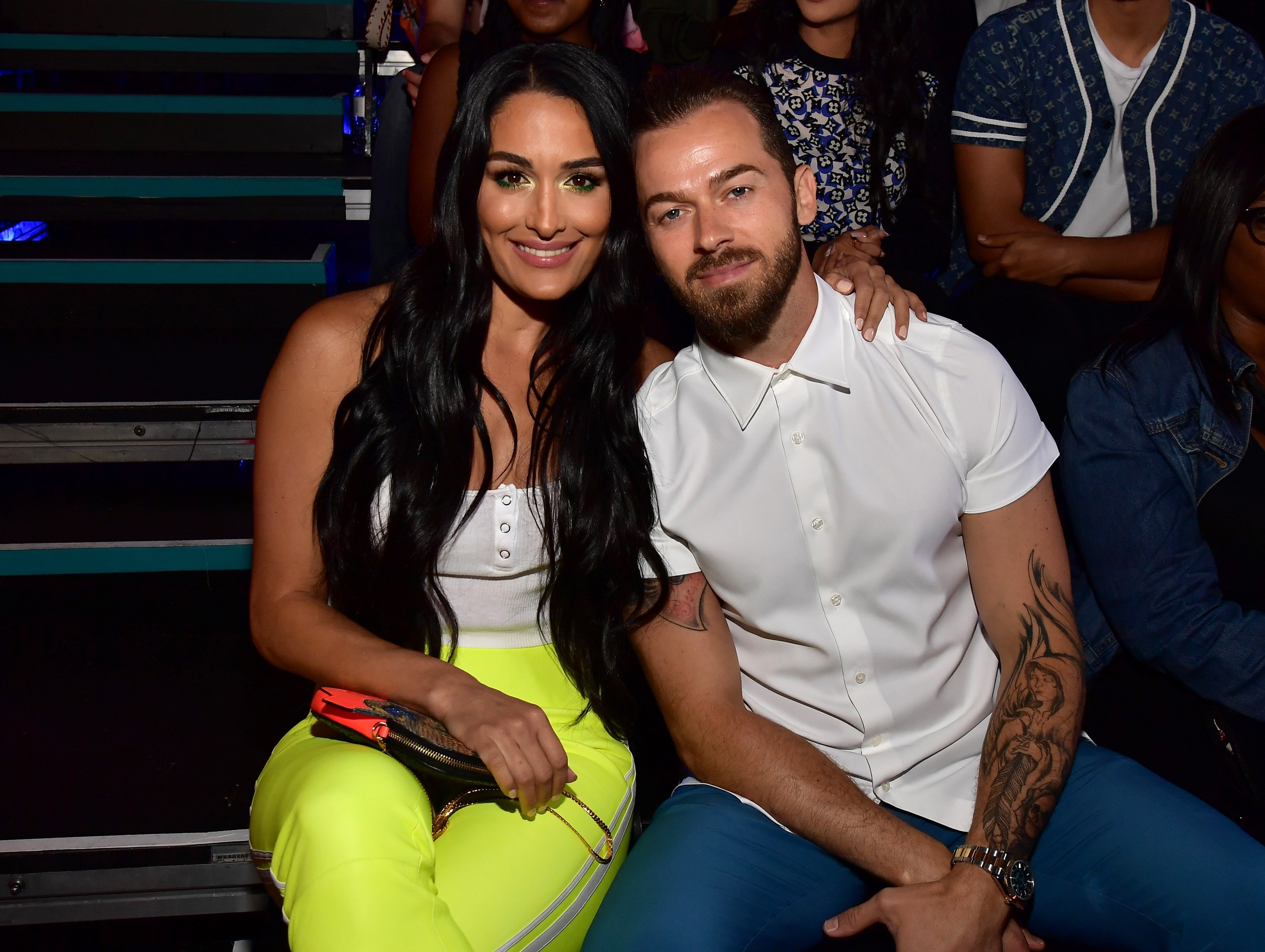 Recently, Artem was featured in an apple podcast alongside Bryan Danielson, husband to his wife's twin, Brie. Nikki and her sister Brie hosted the episode, and the topics ranged from talking about babies, pregnancy, and fatherhood to careers and relationships and more. 
Bryan Danielson, Brie's husband, opened up about how he feels about giving up wrestling to be a full-time stay-at-home father, and Artem revealed the sex he would be more comfortable raising — it's a girl.
She also revealed her plans to make Brie and Bryan godparents to their child. 
In the 45 minutes long podcast, Artem sheds more light on why he would rather have a girl than a boy. According to him, he wants a girl because he can relate more freely with her than he would with a boy. Artem said that:
"Like, I've danced all my life with girls...I know how to be with a girl. To me, obviously, I would feel most comfortable if it were a girl."
According to the DWTS star, he would instead take his girl to dance lessons and give her tips than taking his boy to sport fields to a match he is hardly interested in seeing.
Throughout the episode, the couple continued to express their excitement to become parents with Nikki's co-host and twin sister Brie Bella. 
Nikki could be heard commending her twin and her husband for the way they raised their daughter, Birdie. She also revealed her plans to make Brie and Bryan godparents to their child. She said that:
"I was telling Artem...I want Brie and Bryan as our baby's godparents because of how you guys raised Birdie...and Artem agreed."
Before the start of her relationship with Artem, Nikki was with professional wrestler John Cena. The couple became engaged on April 2, 2017, and on April 15, 2018, they called off the engagement and canceled their wedding, which was planned for May 5, 2018.
Artem and Nikki announced their engagement on January 3, 2020, and later in the same month, she announced that she was expecting.