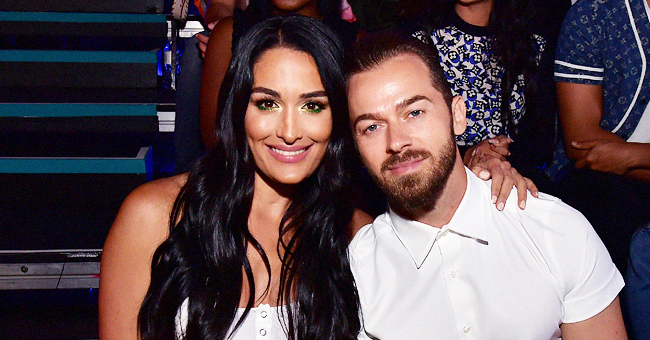 Getty Images
Former DWTS Pro Artem Chigvintsev Talks How Many Kids He Wants with 'Total Bellas' Star Nikki Bella
Artem Chigvintsev and Nikki Bella are already considering taking their relationship to a new height even though they've only been together for less than a year.
In an episode of "The Bellas Podcast," Artem said he would love to have two children with Nikki, who produces the podcast.
"I want twins. I want a boy and a girl and I want to knock it out all at once."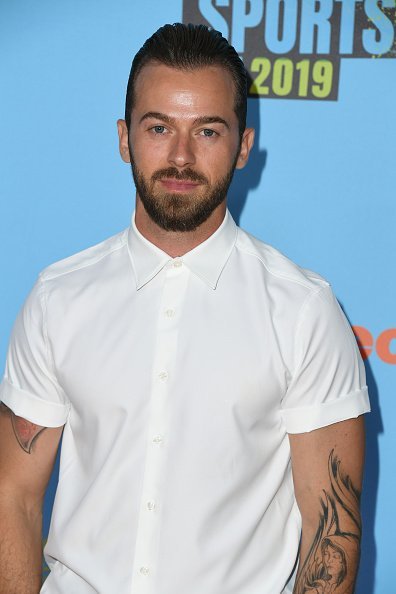 Artem Chigvintsev at Barker Hangar on July 11, 2019 in Santa Monica, California | Photo: Getty Images
Nikki asked the "Dancing With the Stars" pro how many children he wants.
He answered: "You know what? I've never thought about the exact number, but the only thing I can compare it to is obviously my parents and what they have.
"They have two of us. It's me and my brother. If I have to throw a number, I would probably say two because that's how I grew up and I had a good relationship with my brother."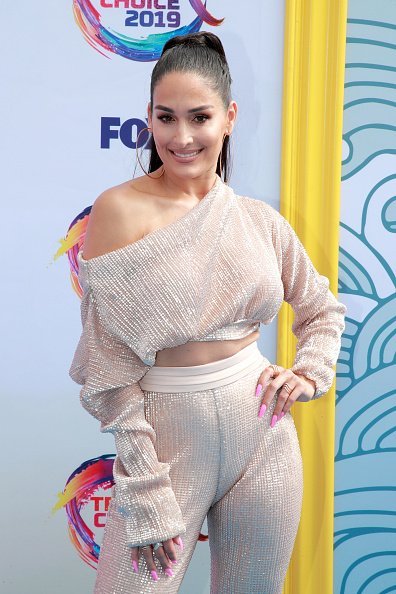 Nikki Bella at FOX's Teen Choice Awards 2019 on August 11, 2019 in Hermosa Beach, California | Photo: Getty Images
Nikki, a retired WWE performer, then asked him if he wants to have children with her.
"That's so cute," he responded. "Um, yeah!"
SHE WANTS TWINS
Nikki also shared her preferences when it comes to having children.
"I want twins. I want a boy and a girl and I want to knock it out all at once," she said. "I want an epidural right when I get into labor. I don't want to feel anything. Those are the things I want."
The pair struck up a romantic relationship after meeting as partners on season 25 of DWTS in 2017. US Weekly confirmed their relationship in January 2019.
"We have the best date nights," she earlier said. "Anytime I'm, like, kind of sad or just having a hard day, he always shows up with a bouquet of flowers. And it's really cute and he just will do cute stuff.
"I remember when we were hiking one time and it was a beautiful sunset and he'll just do little, like a dip or like a few little dance moves. And as a woman, I can't tell you, but it makes us smile so big, and it makes me feel so amazing."
LIVING TOGETHER
In a separate interview, Artem revealed that he and his girlfriend have been living together under the same roof.
"We've been kinda nesting in my house," he said. "Because we all just spent so much time together, she's like, 'What's the point?'"
Artem recently expressed sadness over him being cut from the DWTS season 28. The dancer took to Instagram to air his disappointment.
He wrote, "I just want to say how sad it makes me feel not to be part of Season 28 of DWTS. It's been 10 years since I have joined this absolutely, one of a kind, incredible show!
"It has given me recognition as a dancer, choreographer and a teacher. I have had so many beautiful memories with all of my celebrity partners! They all have shaped me into the person that I am today."
Please fill in your e-mail so we can share with you our top stories!