See Todd Chrisley's Epic Response to Haters Who Criticized His Granddaughter's Color
Todd Chrisley recently shared a hilarious dance video of himself, and the reality TV star looked like he was having a lot of fun.
Todd Chrisley is proving to his fans that a little hate speech can't stop him from having fun and living his best life.
In a recent Instagram video, Chrisley was captured dancing carefreely to one of Beyonce's songs as he donned a white t-shirt and blue sweatpants.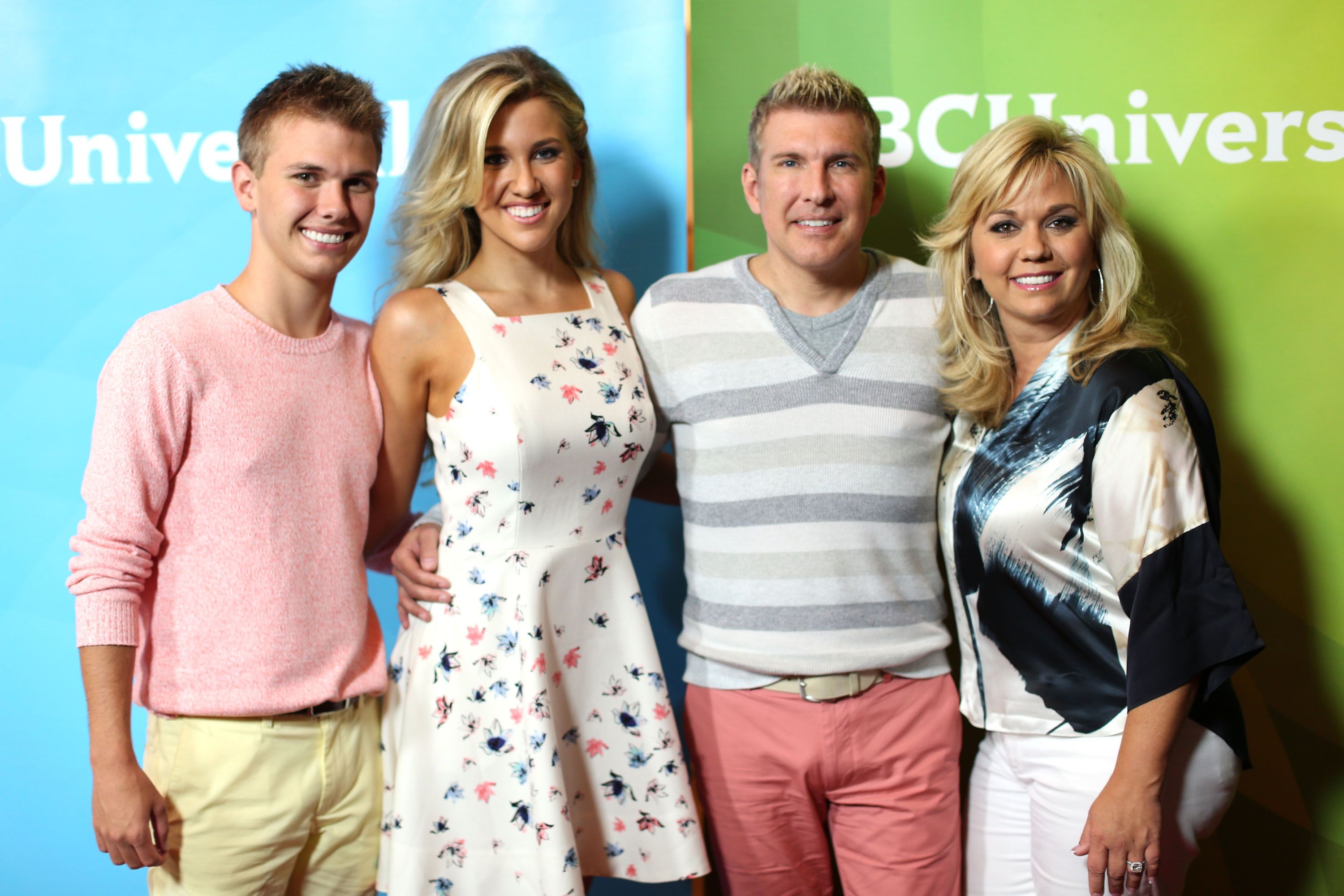 Chrisley rolled his hips back and forth while making suggestive moves with a smile across his face. The video ended with Chrisley's son, Chase, raising his eyebrows over his father's hilarious dance moves.
Captioning the clip, Chrisley threw shade at internet haters and those who might not like him. He wrote:
"For all my haters….#byekaren."
Shortly after sharing the post, fans and followers, including Chrisley's famous friends, took to the comments section where they left some funny messages.
Country singer Jason Aldean wrote, "Please never do that again….thanks! ?" while Lina Bryan hilariously added, "Oh sweet Jesus!!!! Hahahahaha"
The couple gained custody of their granddaughter following their son's constant struggle with substance abuse.
The funny dance video came only one day after Chrisley clapped back at an internet troll who left a nasty comment on one of Chrisley's Instagram photos.
Amid the ongoing conversation about racism, Chrisley hosted his bi-racial seven-year-old granddaughter, Chloe, on the latest episode of his podcast, "Chrisley Confessions."
Taking to Instagram, he shared an adorable photo of himself and Chloe, which he  captioned: "Today, I am joined by surprise guest Chloe for a conversation about race and racism in America."
While many fans were pleased that Chrisley allowed Chloe to give her opinion about the subject, one user decided to leave a hateful, racist comment.
The user wrote, "Im sorry I don't like it marry your own color it really screws up the kids," and shortly after, Chrisley gave a response.
Calling out the user by name, he replied, "Hello Patti, I hope that the lord lets you live long enough to see that color doesn't screw kids up, but ignorance and hate most certainly will."
Going further, Chrisley left a word of prayer for the troll by adding, "I will pray that God tempers your heart and that he grants you clarity."
Although Chloe is the daughter of Todd's son, Kyle, Todd, and his wife have been raising the little girl since she was six months old. The couple gained custody of their granddaughter following their son's constant struggle with substance abuse.
Todd Chrisley is the patriarch of the Chrisley family, and they are famous for the reality TV show, "Chrisley Knows Best."