Inside Brandy Norwood's Daughter Sy'rai's Student Life during Quarantine
Sy'rai Smith, the daughter of singer Brandy, decides to share her daily routine on her YouTube channel showing her viewers how she spends her days as an online student.
Sy'rai Smith, singer Brandy's seventeen-year-old daughter, has picked up YouTube as a medium to express herself and talk about life. On June 7, she posted a video titled "day in the life of a college student (quarantine edition)." In the video, Sy'rai said:
"Good morning, everybody. I'm in class. We're learning more of an audience, I'm really bored, it's like ten in the morning."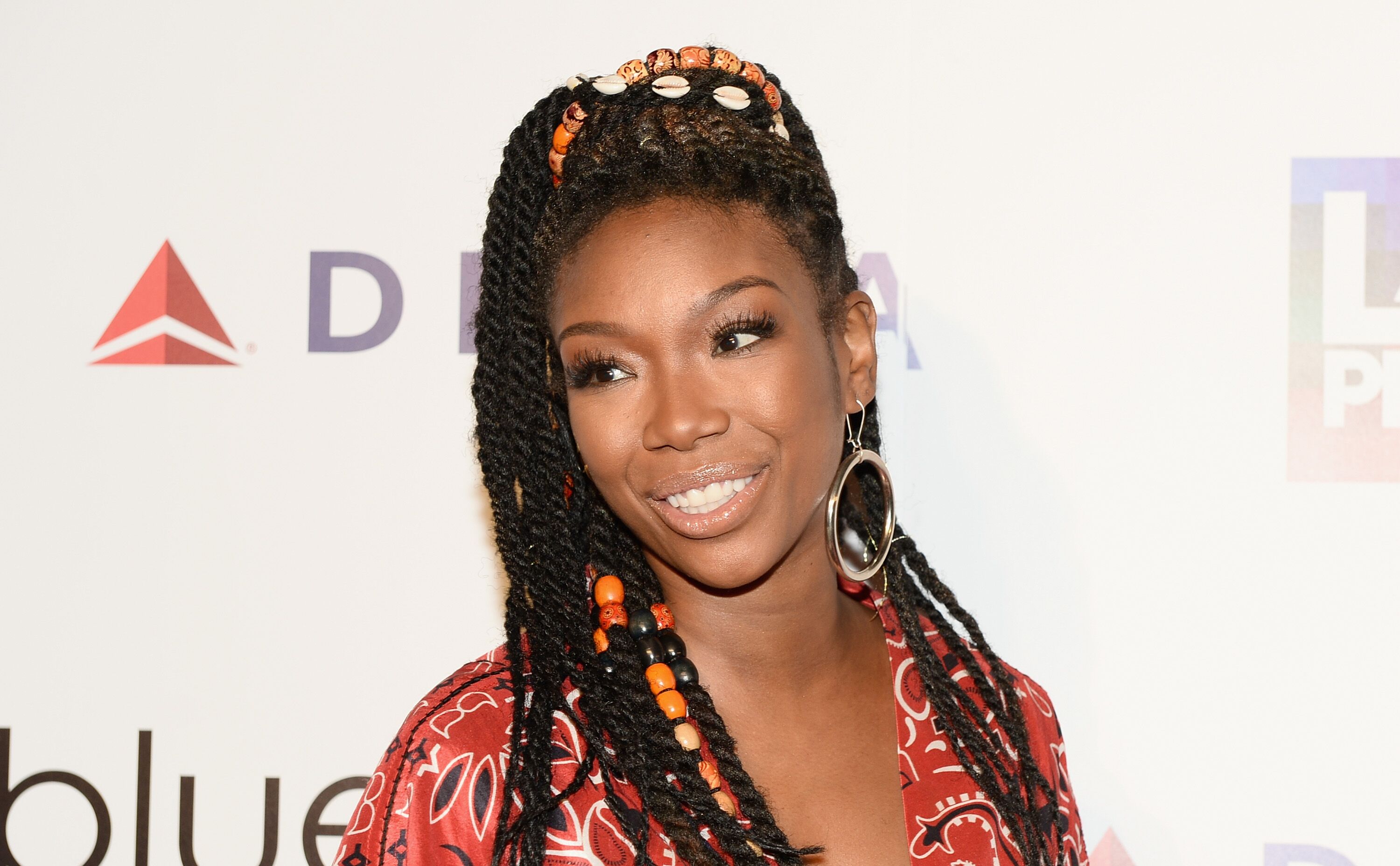 Sy'rai was seated in a chair wearing a cozy grey sweatshirt with her braids tied back. She revealed that they are learning about transmedia in the class, and she was vlogging on her phone.
While rambling to her camera, she took a long sip from her water bottle and advised her viewers to stay hydrated. Not long after, she complained about her teacher repeating what he had already said all over again.
After the class ended, Sy'rai played a fast-tracked interlude of herself trying to study before transitioning the video into much later in the day when she was making pasta for dinner and finally saying goodbye when she was ready to head to bed.
She later parted ways with, due to a scandal after news broke that they had faked a marriage to cover up Brandy's pregnancy. 
Most of the comments on her YouTube video pointed out that Sy'rai had grown up really fast. One of the comments added that it seemed like just yesterday when the seventeen-year-old was born, and her superstar mom, Brandy, filmed her birth on "Brandy: Special Delivery" for MTV. 
When Sy'rai turned 17 in 2019, Brandy, just like everyone else, could not believe how fast her baby girl was growing. The teenager is not a stranger to being the star of most of her mom's social media posts. On her birthday, Brandy penned a special tribute to Sy'rai. 
Brandy and her daughter share a special bond, and they are alike in so many ways. Not only do they share a kindred eccentricity and lovability, but they also twin strongly in the voice department.
Sy'rai is not about to let her talents stay hidden. Just like her mom, the young teenager is building a career for herself in music. On April 18, she released her first single, "At Your Best," which sampled the 1994 Aaliyah hit "At Your Best (You Are Love)."
Brandy was ecstatic about her daughter's debut and played the role of a supportive mother perfectly. She took to Instagram to ask her fans and followers to show her daughter some love and support by checking out the single.
Brandy shares her daughter with producer, Big Bert, whom she later parted ways with, due to a scandal after news broke that they had faked a marriage to cover up Brandy's pregnancy. 
The singer and her daughter have thankfully put the unpleasant past behind them, and now that Sy'rai is all grown up and ready to seize the music world by the reins, there's no stopping them now.