Kofi Siriboe of 'Queen Sugar' Was Once on People's Sexiest Men Alive List — Inside His Personal Life
The actor and model is probably one of the most desirable single men in Hollywood, and while he is all about getting married and starting a family, he doesn't want to rush into choosing his life companion.
26-year-old "Queen Sugar" star Kofi Siriboe was born of Ghanaian parents that migrated to Los Angeles, California. He is the second of three children, all of who pursued careers as actors.
Siriboe started appearing in television commercials at age six, and soon he began to land more relevant roles, guest-starring in series like "Lincoln Heights" and "CSI: Crime Scene Investigation."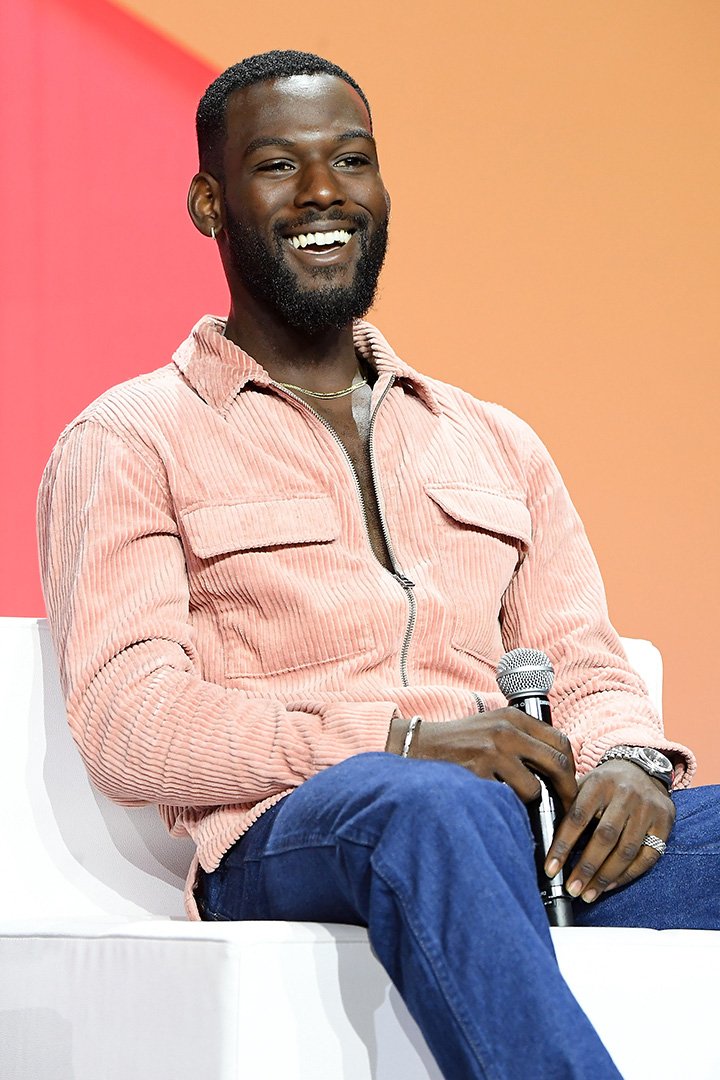 He made his big-screen debut in the 2008 comedy/drama film "The Longshots," directed by Fred Durst and starring Ice Cube, but it was the role of a noble ex-convict father in the series "Queen Sugar" that turned him into a phenomenon.
Siriboe is also remembered for his role in the 2017 comedy "Girls Trip," where he shared the screen with Jada Pinkett-Smith and Queen Latifah and strengthened his sex-symbol reputation by appearing nearly completely nude in a scene.
TEENAGE WEIGHT STRUGGLES
Siriboe, who also has a modeling background, soon drew attention in the industry and among the public both because of his interpretative talents and his celebrated good looks. Still, during his teenage years, he struggled with his weight and self-confidence.
"I was overweight as a kid. I got up to 210 pounds. I never wanted to go to pool parties, and when I did, I wore a shirt in the water and got made fun of," Siriboe revealed to InStyle in 2016.
The actor added that he had practically no experience with the opposite sex as a teenager, which led him to make a decision at 16 to change his life and lose all that extra weight by age 18.
As he told the news outlet, Siriboe used the money he had saved as a child actor to get a full membership at a gym close to his home and started to pay more attention to his eating habits.
The effort paid off, and not only are his looks now an important part of what he does for a living, but he also has a massive fandom that is never shy to let him know how handsome he is. But he still doubted himself for a while.
"To this day, with 6 percent body fat, I still have moments when I think, 'Does this shirt make me look fat?'" Siriboe shared.
SEXIEST MAN ALIVE
But if the effect he causes on his fans and even fellow celebrities is not proof enough of his sex-appeal to convince Siriboe, he also received the honor of being included in People's Sexiest Man Alive list in 2017.
"At the top of this year, I was having a hard time adjusting to the new fame and all the attention and this new title as a sex symbol — it's a lot to digest as a young man," Siriboe told the magazine after being nominated.
Even though the title of Sexiest Man Alive was finally given to singer Blake Shelton that year, Sidiboe's fellow list members included celebrities like Hugh Jackman, Ryan Gosling, Justin Timberlake, and Idris Elba, which gives an idea of how prestigious it is to be among this selected group.
Siriboe's mentor and "Queen Sugar" creator Ava DuVernay was quick to accept her role in putting the actor on the map, and she emphasized how his look comes with great personality traits and talent.
"I will take responsibility for the current phenomenon that is Kofi Siriboe. The sweetness, the humility, the effort that he puts in to try and live a better life, really that is part of the sex appeal," DuVernay gushed about him back then.
Previously, Siriboe was given the title of Sexiest Man of 2016 by the celebrity news portal Essence, which described him as "the ultimate scene-stealer."
TAKING HIS TIME
Siriboe already had the reputation of being a heartthrob and a sex symbol when he visited the set of "The Wendy Williams Show" for an interview in September 2017, to much of the show audience's delight.
Women couldn't stop screaming as Siriboe, then 23, walked into the studio, and even Williams herself seemed to be nervous about having him in front of her. She also joked about the women in the audience, not letting her get through the conversation with all the noise.
Acknowledging everything that made the young actor so special, Williams insistently asked Siriboe about his love life, wondering if there were someone he would call his girlfriend at the time.
"I want a girlfriend, but I'm really working on myself right now, like, it's been a lot, like, I'm trying to adjust to fame," the star replied.
"I'm working on the foundation, so when I do, actually feel like I'm ready to take that step, I can do it the right way," Siriboe added, apart from admitting that he wanted to have babies "in five years."
FORMER GIRLFRIEND DUCKIE THOT
In March 2018, Sidiboe had apparently reached the point where he could be in a relationship, and it surfaced that he had been dating Australian-born model Duckie Thot.
Kofi Siriboe shared a beautiful message for his "love," model Duckie Thot, in honor of International Women's Day. We are surprisingly here for this love connection: https://t.co/NzaLVXmEjH pic.twitter.com/7Z7blezkIg

— MadameNoire (@MadameNoire) March 9, 2018
Rumors of the actor and the fashion model dating were confirmed when Siriboe dedicated an International Women's Day to Thot on his Instagram feed with a very romantic caption (the post has since been deleted).
Social media reacted with a lot of excitement to the news of Siriboe and Thot becoming an item. "Kofi Siriboe and Duckie Thot are together, and all is right in the world. The black love is too beautiful for words," a netizen tweeted at the time.
Sadly, the relationship didn't reach its first anniversary, with the two confirmed in January 2019 that they had broken up the previous December.
"Maybe my wife will reveal herself to me this year. Maybe I'll become the man I've always wanted to be," Siriboe tweeted on December 31, 2018, suggesting he was back on the market.
Around the same time, fans noticed that both Siriboe and Thot had erased any presence of each other from their respective social media feeds as if the relationship never existed.
THE VIEW
A few months after his breakup with Thot, Siriboe was invited to the talk show "The View" in June 2019, where the subject of his relationship status was brought up.
Even though he didn't get into any details about what happened with Thot, he made clear that he had been in other, less publicized relationships, but that there was still something about him that wasn't ready to take things further.
"I realized those relationships all have a ceiling until I become who I need to be," Siriboe shared, maintaining that his wife was going to reveal herself at the right time and that it could be one of his current "friends."
While many women in the audience were ready to offer themselves to be Siriboe's wife, he gave a hint of what his ideal woman would be: she has to be as much like Jada Pinkett-Smith (his former celebrity crush and co-star) as possible.
"She is beautiful, she's confident, she's charming, she's funny, she's sexy. She is everything. She's what my wife would be one day," Siriboe said about Pinkett-Smith.
In 2017, as we mentioned above, Siriboe said he wanted to have children in five years, meaning he still has two to make it real. Let's hope that he gets what he wishes for.