See Gabourey Sidibe's Reaction to Fan Who Asked Her If She Was out There Protesting
Gabourey "Gabby" Sidibe lectures a fan on the various methods of protesting when the fan asks her if she is also "out there protesting."
Gabourey Sidibe recently had a short back and forth with a fan who was curious to know if she was among the ranks of protesters for the Black Lives Matter (BLM) movement. The famous actress had shared a photo of herself in a t-shirt that had the words, "phenomenally black," written across it. 
Her captions acknowledged the people protesting "anti-black racism" and "police violence" in the streets — she encouraged them to keep going because there is still a lot of work to do.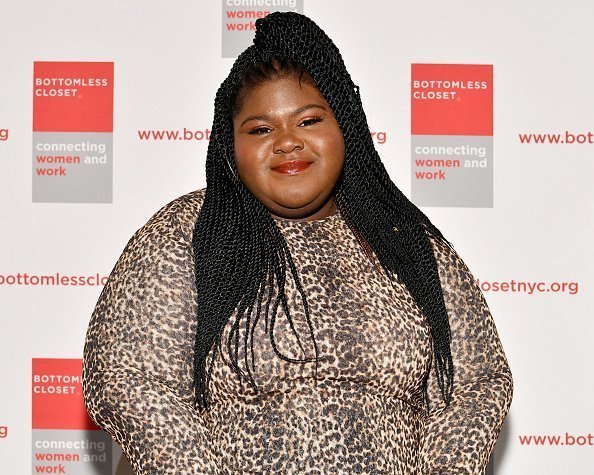 In the comments section, fans commended Sidibe for using her platform as a well-known figure to speak out for the BLM movement. The comments were numerous, but one caught Sidibe's attention, causing her to respond. A fan had asked, "are you out there protesting?" 
Sidibe's reply began with her candidly stating that she appreciates those people out there protesting. Sidibe admitted that while she hasn't been able to join them, she has been doing her part by using social media and by donating to the bail funds set up for protesters arrested while "fighting for us." She concluded by saying:
"It's important to know that there are many ways to protest and fight injustice and that even if you can't show up physically, for whatever reason, there are plenty of other avenues to being an activist."
Sidibe is an actress who got her start in acting after a movie (Precious) she featured in became a critical success. Sidibe was cast in the title role as the charming "Claireece "Precious" Jones."
The actress has refused to share numbers having to do with her weight loss.
Sidibe has struggled with her weight all her life. She finally decided to undergo laparoscopic bariatric surgery in May 2016. According to PEOPLE, Sidibe decided to undergo surgery after she and her brother Ahmed, were diagnosed with Type 2 diabetes.
The "Precious" star revealed that before the surgery, she had been trying hard to lose weight for years. She even admitted to losing a ton of weight with her late trainer once. However, without the slightly invasive surgery, Sidibe firmly believes that she would never have been able to lose as much weight as she has.
While Sidibe has been open about her weight loss battles, she doesn't want anyone to commend her for it. Apparently, she doesn't want to be recognized for her weight but her talent as an actress. 
The actress has refused to share numbers having to do with her weight loss—she says her body goals are personal. Sidibe is currently in a relationship with upcoming actor Brandel Frankel. 
The pair have reportedly been in a relationship since May 2019. However, they didn't become "social media official" until July when Frankel shared a photo of the actress, tagging her his girlfriend.  
Other celebrities currently involved with the BLM movement include; Ariana Grande, Joe Jonas, Sophie Turner, Halsey, Harry Styles, and John Boyega.