Al Roker Celebrates Son Nick's End of School Year with a Sweet Video
Al Roker and his wife, Deborah Roberts, celebrated the end of their son, Nick's sophomore year of high school at the "Four Brothers Drive-in Theater" in New York, along with a special surprise. 
"Today" show weatherman, Al Roker, shared a lovely video of him and his family enjoying some fun time at the Four Brothers Drive-in Theater in Amenia, New York. 
The weatherman was joined by his wife, Deborah Roberts, their daughter, Leila, and their son, Nick. The outing, apart from being a family hangout, was also a chance for Nick's parents to celebrate the end of his sophomore high school year.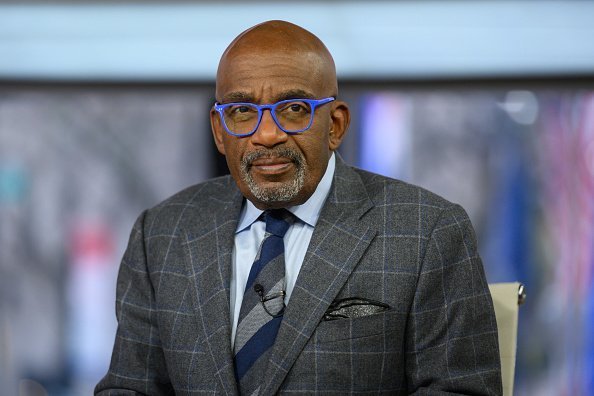 The proud parents had a surprise for Nick; it came in the form of a congratulatory message that played in front of the drive-in's big screen for some time. 
The message read, "Nick, we are so proud of you! Enjoy your summer. Love, Mom & Dad." In the caption to his video post, Roker wrote: 
"Big thanks to the @fourbrothersdrivein #amenia for a great night, celebrating our boy finishing up #sophomoreyear..." 
Before sharing the video, the weather anchor also posted a family selfie from earlier in the evening that showed him, his wife, and their kids in the drive-in's open fields, with their masks on. 
In the caption to the post, the television personality was excited that he and his family were having their first night out at the drive-in and added that they were having a blast. 
Roker said that he appreciated his son's zeal to attack his challenges head-on.
Al Roker is ever so proud of his 17-year-old son, Nick, and had another reason to be when he shared two videos of Nick taking part in a Pentecostal procession at St. James Church on the Upper Eastside of Manhattan. 
The first video showed Nick carrying a long pole with red and white ribbons attached to them, significant of Pentecost's colors. In the second video, Roker said that his son's actions brought him a moment of peace amid the George Floyd saga.
Roker, in January, opened up to "Today" co-host, Hoda Kotb, on what it was like being a father to Nick; he revealed that watching his son go through life's challenges made him want to be a better and more patient person. 
Al Roker explained that towards the end of the week, when he got a little tired, he tended to become a little short with Nick, who has special needs. 
Hoda Kotb stated how proud she was of Roker's relationship with his son, even revealing that she and her husband, Joel Schiffman, admired them. 
Going on, Roker said that he appreciated his son's zeal to attack his challenges head-on, adding that the 17-year-old was very goal-oriented. 
He also said that parents of kids with special needs were used to such kids trying their parent's patience, but that when he looked at his son and everything he did, it made him want to be a better person.