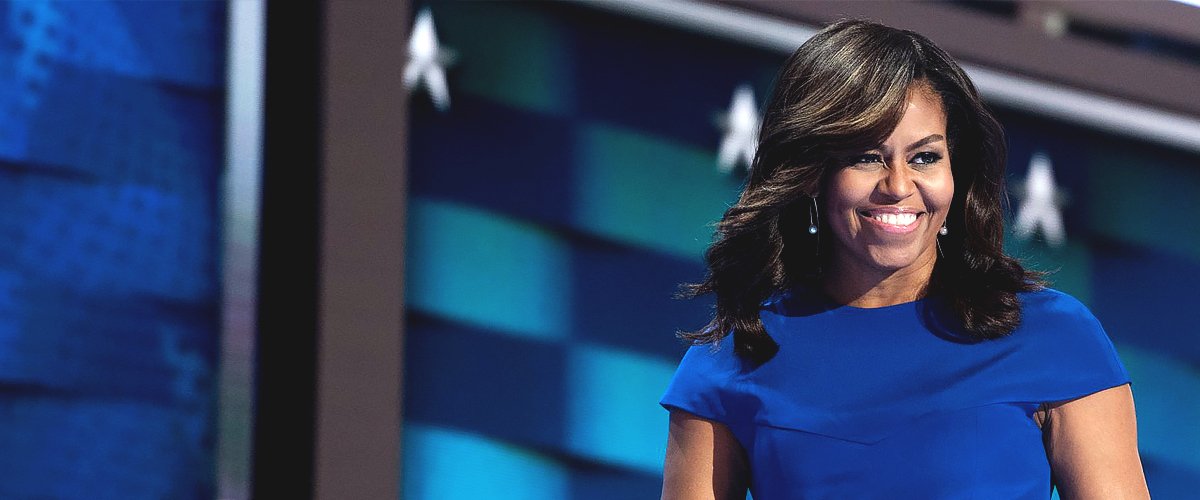 Getty Images
Craig Robinson Is Michelle Obama's Only Brother — What Is Known about the Basketball Coach

Craig Robinson, the brother of former FLOTUS Michelle Obama, has had a significant influence on her life. She has even labeled him as the "best brother a sister could ask for."
Michelle's sibling, who is only two years older than her, has been so special in her life that he got more than a few shoutouts in her best-selling memoir "Becoming," released in November 2018.
One of the toughest years of his life was 2000.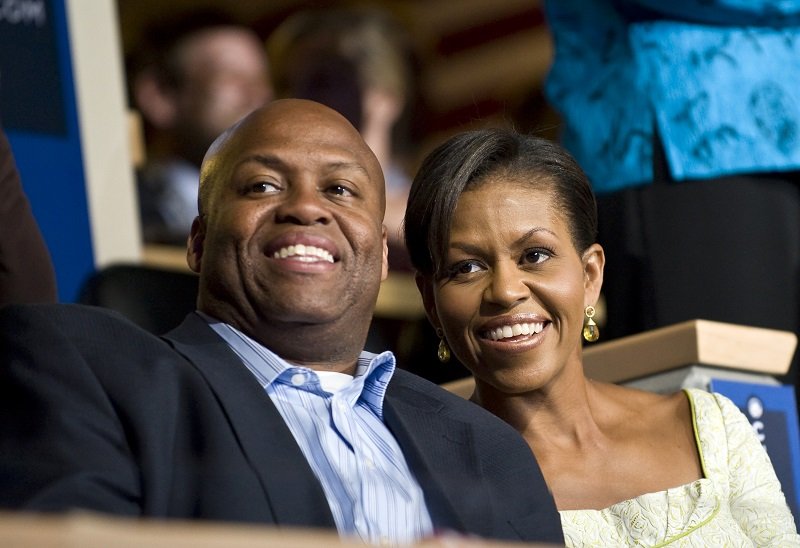 Craig Robinson and Michelle Obama at the Democratic National Convention in Denver | Photo: Getty Images
CRAIG'S IMPACT ON MICHELLE OBAMA'S LIFE
Before labeling Craig Robinson as a loving and caring father, son, and husband, Michelle wrote:
"You have been my protector since the day I was born. You have made me laugh more than any other person on this earth."
Apart from being all those things written in Michelle's book, Craig has had a very successful career. In fact, he is still considered one of the most dominant basketball players of Princeton University and the Ivy League.
As a junior and senior, Craig led the League in goal and field percentage. He was even crown as the Ivy League Player of the Year in two consecutive years.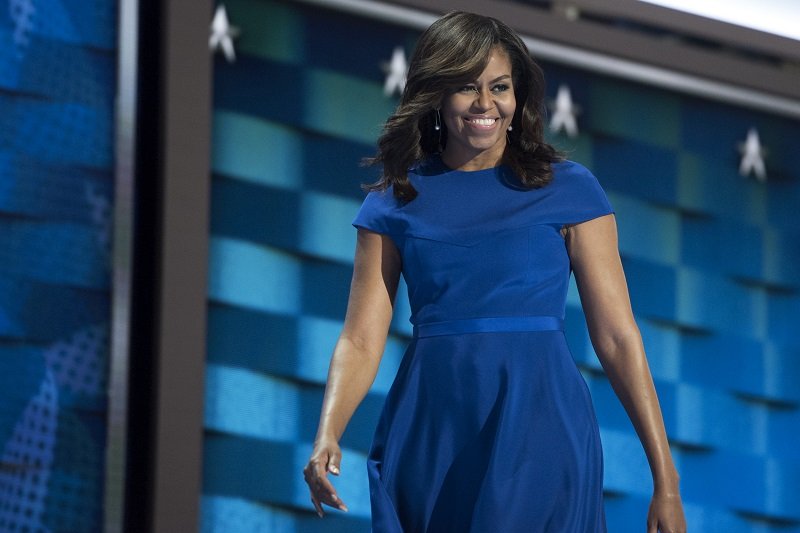 Michelle Obama on July 25, 2016, at the Wells Fargo Center in Philadelphia | Photo: Getty Images
CRAIG ROBINSON'S BASKETBALL CAREER
During his time in college, he scored over 1400 points, and due to his outstanding performances and determination, he was drafted by the Philadelphia 76ers, an NBA team.
Unfortunately, he was never able to play on the team. However, he signed a contract with the Manchester Giants, a professional team in the UK, and played there for two seasons before retiring for good.
After his short basketball player career ended, and since he had earned a sociology degree from Princeton and a business administration degree from the University of Chicago, Craig Robinson got a job at Morgan Stanley Dean Witter as a bond trader.
Even though it was an excellent position, his heart was in a different place: basketball courts. Eventually, he quit his job and became an assistant coach at Northwestern University.
CRAIG ROBINSON'S FINANCIAL STRUGGLES AS A COACH
For some people, turning their backs on such a profitable job might have looked like a crazy decision. For Craig, though, nothing but coaching could give him the pleasure and joy he really wanted for his life.
One of the toughest years of his life was 2000, as he had to make several life adjustments. Apart from divorcing his first wife and struggling to pay for child support, he started living at his mom's place.
Craig Robinson's wife Kelly McCrum (who was his girlfriend at the time) even loaned him some money and mailed him gifts so that he could give them to his two children.
Talking to Graham Bensinger in his show, Craig admitted that the entire situation sounds more like a struggle than it really was because he was making enough money to pay the bills while doing something he really liked.
One of the things that his father used to tell him was that he should do what he loved doing. If he did it well enough, the money either would come or won't make any difference because, at the end of the day, he'd be doing what he loved.
Fortunately, he became good at coaching and was hired as the head coach of the Brown Bears (Brown University) and the Oregon State Beavers (Oregon State University).
CRAIG IS A FAMILY MAN
Then, in 2016, the Milwaukee Bucks hired him as their vice president for player and organization development. One year later, he left the Bucks and joined the New York Knicks in the same position.
If that wasn't enough, Craig has worked in the entertainment business a few times. Apart from working behind the scenes from time to time, he has served as an analyst for ESPN and CBS Sports.
As per his love life, he has been married only twice. His first wife was Janis Robinson, with whom he shares son Avery and daughter Leslie.
In 2006, Craig Robinson married his current wife, Kelly McCrum, a New Jersey native and former education administrator for Brown University. Together, they have two sons, Austin and Aaron.
Back in 2018, Michelle and Craig were interviewed by Robin Roberts for "Good Morning America," and they revealed that after all these years, he was still their mother's favorite.
Nowadays, Craig Robinson is focused on his family and his job with the New York Knicks, which, in fact, made even stronger his relationship with his brother-in-law, Barack Obama.
Please fill in your e-mail so we can share with you our top stories!