Tamron Hall Makes Her Baby Son Moses Laugh in an Adorable Video
It is great to see how big and happy Moses is getting under the care of his devoted mother. Listening to him laugh is extremely contagious and it will certainly make anybody's day.
49-year-old broadcaster Tamron Hall's son Moses recently stole the spotlight on his mother's Instagram feed with another of his appearances, this time in a video that had his biggest fans delighted.
"If you don't smile, I have a way to make you smile," Hall captioned the clip, on which she tickles Moses to get him to leave out the cutest of laughs, making it impossible not to smile as a reaction.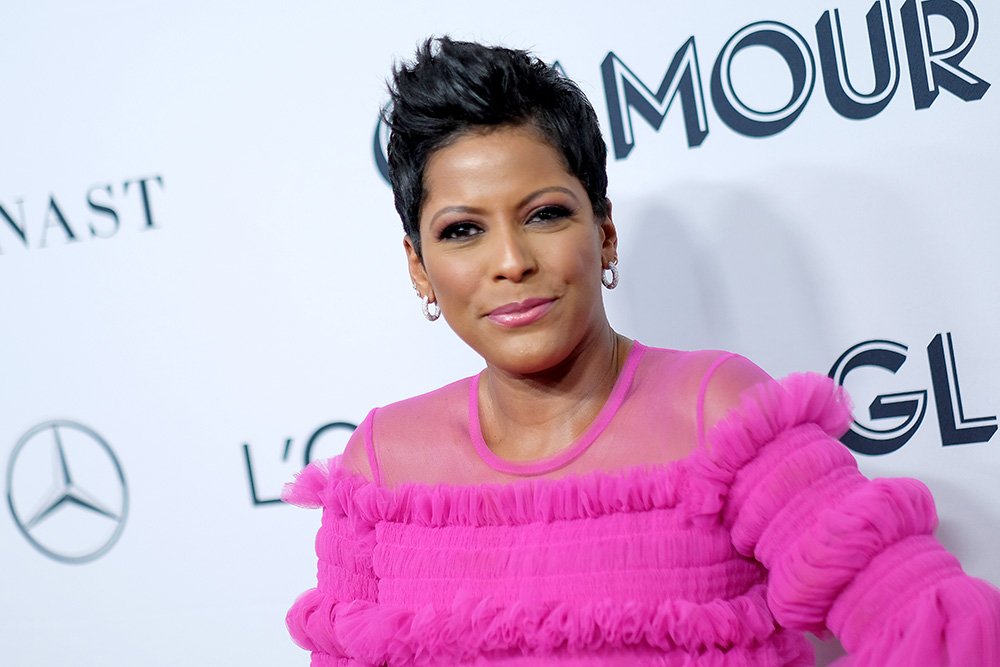 The post has received more than 40.000 likes in the first three days since its publication, and Hall's followers have taken to the comments section to say only great things about Moses. One user wrote:
"So cute… He just made my day… Thank you for sharing."
BORN INTO IT
Ever since little Moses made his social media debut as a 5-week-old, when his famous mother first shared a full and frontal snapshot of her little bundle of joy on Instagram, the baby grew the reputation of a style icon.
It was a great satisfaction for Hall to finally share the excitement she felt about finally welcoming a son, something she had been actively trying to achieve since her 30s.
 After dealing with problems to conceive for years, Hall had given up the idea of ever getting pregnant, but with the support of her then-boyfriend, music executive Steven Greener, she gathered the courage to try again at almost 50.
Although she agreed to do it, Hall didn't want to deal with a loss or a difficult pregnancy (due to her age) under the scrutiny of social media, and she managed to keep it a secret until she was 32 weeks into the pregnancy.
 "I've wanted to share this news for many months and now finally my doctor has said I am in a safe place, at 32 weeks, to share my joy with y'all," Hall explained in the Instagram post on which she finally revealed the great news.
GOOD TIMES
2019 didn't only saw Hall becoming a mother and getting married to the father of her child, but it was also a memorable year in the broadcaster's career, for she landed her own namesake talk show, which premiered in September.
The ABC show marked Hall's return to hosting since she abruptly left NBC's "Today" in 2017. 
"[It] will be a daily destination for all things topical and a platform for viewers to connect with the people who are shaping our world," the producers of the show described it to Deadline ahead of its premiere.
Since the show's inception, Hall has sat down with high-profile guests that include actress Tracee Ellis Ross, reality TV star Kenya Moore, radio host Charlamagne Tha God, filmmaker Tyler Perry, and singer/actress Janelle Monae.