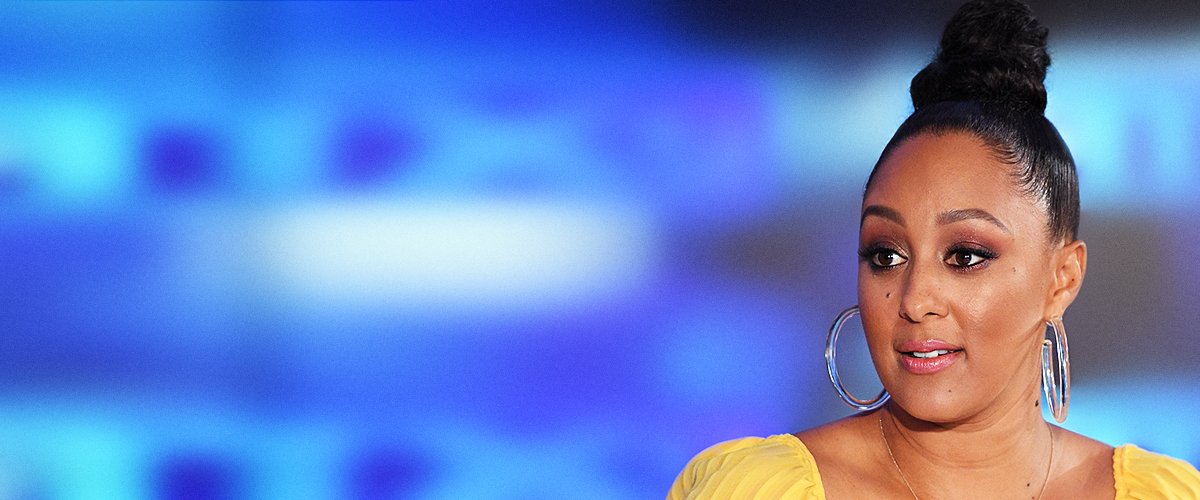 Getty Images
Seth MacFarlane and Tamera Mowry Once Dated — Meet the 'Family Guy' Creator

TV personality Tamera Mowry is happily married with two kids, but she revealed during an old interview that she once dated iconic television producer and director, Seth MacFarlane. Here is all you need to know about him.
Seth MacFarlane is a renowned TV producer and director who was born on October 26, 1973. MacFarlane is one of the most respected producers in Hollywood. He has several television and film credits to his name, thanks to a successful career spanning nearly three decades.
MacFarlane is also a seasoned actor and has featured in several Hollywood flicks such as "Ted," its sequel "Ted 2," and "A Million Ways to Die in the West." Seth MacFarlane has steadily built up his profile in Hollywood, but it has taken him several years of hard work to get to where he is today.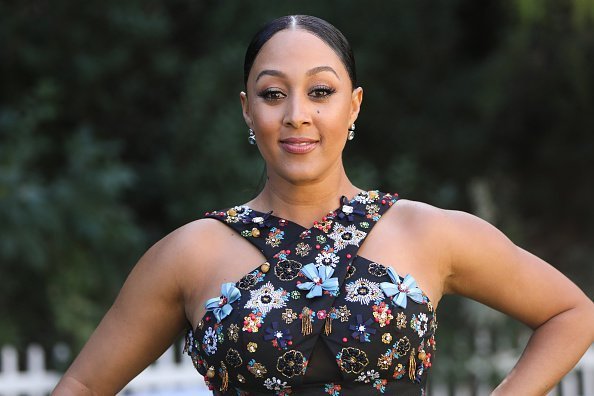 Tamera Mowry-Housley at Hallmark Channel's "Home & Family" in Universal City, California.| Photo: Getty Images.
A LOOK BACK AT SETH MACFARLANE'S CAREER JOURNEY
Seth MacFarlane was born and raised in the quiet town of Kent, Connecticut. During his childhood, MacFarlane quickly developed a passion for illustration and began drawing cartoon characters like woody woodpecker and popular Flinstones' character Fred at the young age of two.
MacFarlane continued to express his innate talent for drawing throughout his childhood. By the time he was nine, he had landed his first paying job, writing a weekly comic strip, "Walter Crouton," for a local newspaper in his hometown, which earned him $5 initially and later increased to $10.
Everything changed for MacFarlane when he enrolled at the Rhode Island School of Design, where he majored in film with a focus on animation. For his student film project, he wrote "Life with Larry," which can be described as a rough version of "Family Guy."
When MacFarlane showed it to his classmates, it became an instant hit. One of his professors brought the impressive work to the defunct animation studio Hanna-Barbera, which was based in Los Angeles at the time.
The studio immediately offered MacFarlane a job after he graduated from RISD. During his time in Hanna-Barbera, he worked on several TV series, including "Dexter's Laboratory," "I Am Weasel," "Cow and Chicken," and "Johnny Bravo."
Later, Hanna-Barbera's head of development, Adam Shapiro, took him to Fox studio, where MacFarlane once again impressed Fox's leaders of alternative comedy with his student project "Life with Larry." Fox gave him $50,000 and 6 months to develop a pilot based on it.
When MacFarlane returned six months later with his completed assignment, which he titled "Family Guy," Fox was blown away and immediately ordered it into a series. At the age of 24, MacFarlane became the youngest executive producer in the history of television.
FAMILY GUY AND MACFARLANE'S OTHER JOBS
Fox announced the purchase of "Family Guy" in July 1998, and a few months later, the show made its debut on January 31, 1999.
The show quickly became a fan favorite and earned the young producer critical acclaim as well as a fair share of criticisms from conservatives who continuously slam the show for alleged indecency.
In 2002, the show was canceled by the studio, but unprecedented DVD sales mixed with a passionate outcry from the show's loyal fan-base led the Fox executives to reconsider and resurrect the hit series.
Following the success of "Family Guy," MacFarlane came up with another hit series "American Dad" in 2005.
On May 4, 2008, after some intensive negotiations, Fox reached an agreement worth US$100-million, with MacFarlane to keep both shows until 2012. The deal was another career milestone for him as he became the highest-paid television writer in the world.
Following his success in television, the "Family Guy" creator has gone on to have a successful career in film making. In 2012, MacFarlane wrote, directed, and starred in the box office hit "Ted." MacFarlane's other directorial credits in film include "Ted 2," and "A Million Ways to Die in the West."
SETH MACFARLANE'S PERSONAL LIFE
A frequently asked question by a lot of fans remains, "who is Seth MacFarlane's wife?" The renowned producer is not married, but he has been involved in some high profile relationships over the years.
In 2012, MacFarlane began dating "Game of Thrones" star Emilia Clarke and the pair announced themselves as a couple when they were spotted cozying up to each other at the HBO Emmy after party in September 2012.
The relationship was short-lived, and it was confirmed by a source close to the pair that their busy schedule had strained their relationship and made it impossible for them to continue as a couple.
Emilia Clarke later revealed that during her time with the famous producer, she continually got relationship advice from strangers or fans of the famed director, which she found awkward.
After MacFarlane's brief romance with Clarke, he has been linked with actress Halston Sage. In 2018, "The Orville" co-stars seem to confirm the dating rumors when they were spotted on a dinner date. MacFarlane is also a co-creator of the show, which represents a bold step away from his previous works.
Seth MacFarlane's girlfriend Halston Sage is 20 years younger than the iconic producer, and before dating him, Sage was in a relationship with hunky actor Zac Efron.
But Seth MacFarlane's dating history cannot be complete without mentioning his awkward relationship with "Sister, Sister" star Tamera Mowry, which lasted a single date. While speaking about her unusual dating history with the talented writer, she quipped:
"He likes Black girls, and I'm the reason why."
Meanwhile, Tamera Mowry is now happily married to Fox News correspondent, Adam Housley.
TAMERA MOWRY'S MARRIAGE AND KIDS
Reality TV Star Tamera Mowry met her husband, Adam Housley, while in college. After dating for nearly six years, Tamera and Housley tied the knot on May 15, 2011.
During a 2013 interview, Tamera Mowry revealed that she has only slept with her husband, Adam Housley. Tamera further explained that because of her religious beliefs, she was a virgin till she was 29.
Tamera and her husband have been married for nine years, and the couple shares two beautiful children, son Aden John, 7, and daughter Ariah Talea, 4. While speaking about her motherhood experience, she said:
"There's nothing I love more than being a mom to my two kids. But any parent will tell you this is not a job for the faint of heart."
Back in 2017, the couple celebrated their sixth anniversary, and they both took to their Instagram pages to commemorate the special day with cute pictures and sweet messages.
During a pre-recorded episode of "The Real," which was aired earlier in the year, Tamera, 41, claimed the key to making things work in an interracial marriage like hers is both partners being open to learning about the differences in cultures.
Tamera Mowry and Seth MacFarlane might have had awkward dating experience, but the pair have moved on to accomplish great things in their lives, and from all pointers, there is still more to come.
Please fill in your e-mail so we can share with you our top stories!