Ice-T's Wife Coco Austin Shares Snaps from Her Pool Session with Daughter Chanel
Coco and her adorable daughter, Chanel, keep living their best lives, and in a new social media upload, the star mom showed off what they've been up to.
Ice-T's star wife, Coco, and their only daughter, Chanel, looked radiant as they enjoyed an excellent time together during their daily pool session.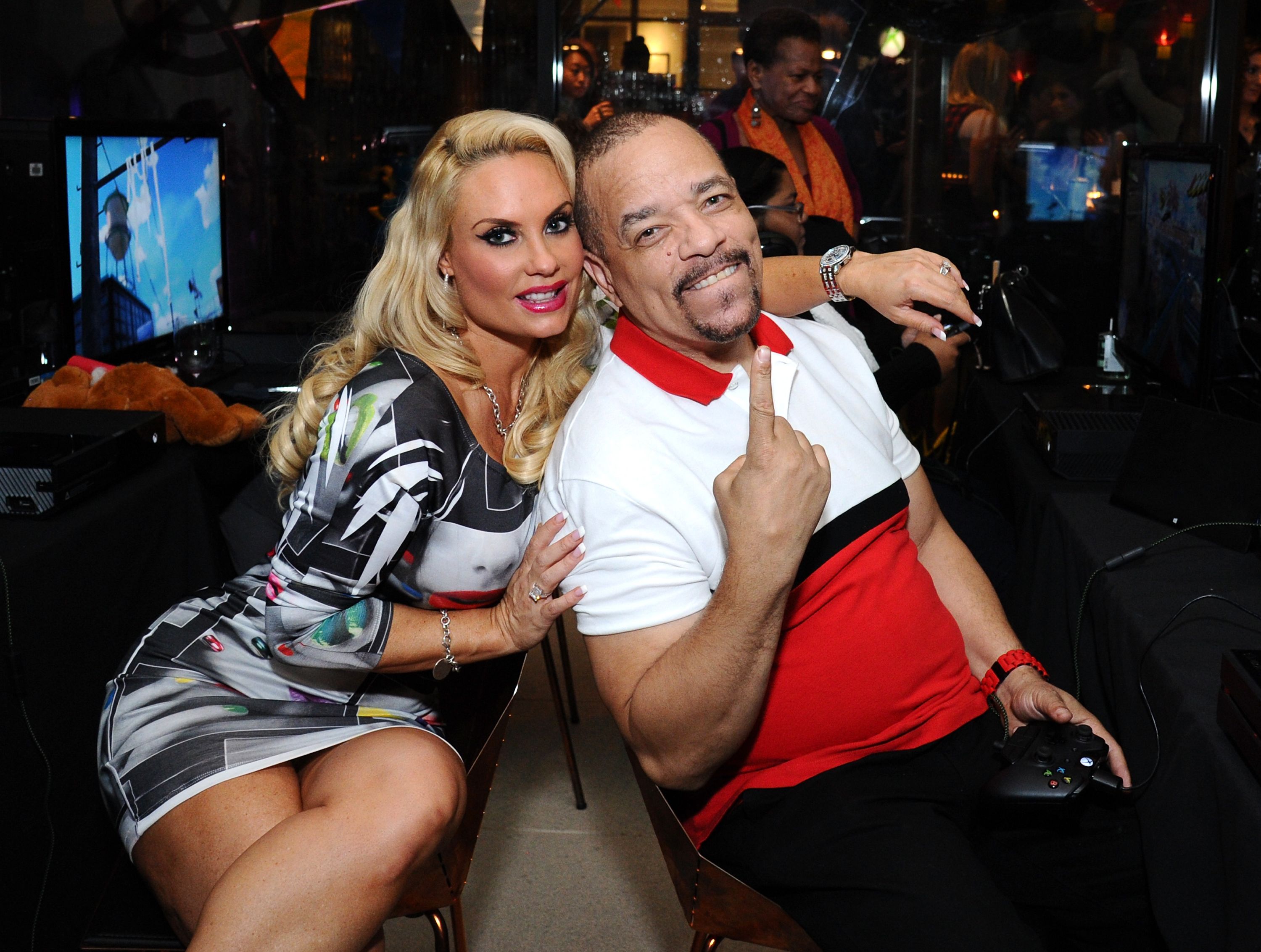 Coco and Chanel were joined by Coco's sister, and they gave fans a sneak peek of how their day went. In several Instagram snapshots, Coco looked gorgeous as ever as she swept her blonde hair up in a bun.
Chanel and her star mom showed off their glam lookbook as they played dress-up at home.
The trio had a field day taking pictures with several filters and making goofy faces for the camera. Coco captioned the post:
"Our daily pool session… of course, with Chanel & my sister that are always with me…"
Many Instagram fans sweetly admired Coco and her loved ones and didn't hesitate to share their thoughts. Fans would reckon that Coco Austin and Chanel are known for being a glamour duo, and they never fail to impress.
Daily Mail shares that in a series of posts, the curvaceous swimsuit model bared her ample body in a two-piece black-and-white striped swimsuit. 
Little Chanel was not left out as she rocked a miniature version of her mom's swimsuit look. The duo struck  several captivating poses for the camera as they lounged by the poolside
According to Hollywood Life, the 41-year-old stepped out in style as she rocked a metallic swimsuit. Austin sported a pair of dark sunshades for effect as she sultrily posed on a red sofa. 
In one snapshot, she stylishly placed a spotless leg on the sofa while the next slide showed her flaunting her bum.
Daily Mail further reports that Chanel and her star mom showed off their glam lookbook as they played dress-up at home.
The "Ice Loves Coco" star rocked a short floral dress and a luxury Hermes Birkin handbag. Chanel looked pretty in a similar outfit as well as rocking her own mini Birkin bag.
Early this year, Ice T made it known that he and his partner will not have another baby. He shared that Coco always wanted one daughter, and she's got her beloved mini-me.