Terra Jole of 'Little Women: LA' Shows Realities of Being Mom with Photo of Her Baby Daughter
Terra Jole is thrilled to share a mother-daughter photo with her family's latest addition. Yet even the cutest baby photos can be flawed. 
On Monday, Terra Jole took to Instagram and posted the sweetest photo of her and her baby girl, Magnolia August. Jole and husband Joe Gnoffo welcomed the little one back in March. 
Although it hasn't been that long, Jole said in her caption that she's pleased to have a recent photo with her daughter. She pointed out something else.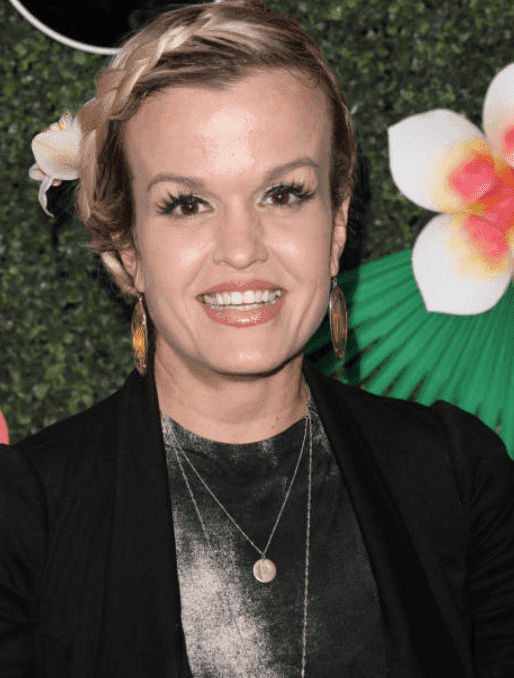 TERRA JOLE POSES WITH DAUGHTER
The heartwarming shot showed Jole sporting black hair as opposed to her regular blonde look. She wore a striped black and gray t-shirt, matching Magnolia, who lay in her arms. 
The newborn wore a striped black and white onesie and a flowered headband with a large bow at the front. Her tiny hand was balled into a fist, and her little toes were slightly bent. 
She and her mom looked directly into the camera for the picture. Behind them was a brick wall and some blurry greenery. The shot might have been perfect if not for the white puke on Jole's shoulder. 
WELCOMING MAGNOLIA IN MARCH
Of course, it's a normal part of motherhood, and we're sure the reality star's followers took no issue with the tot's vomit. Magnolia's cuteness levels way surpassed a bit of throwup. 
The baby girl came in weighing five lbs, 12 ounces, and measuring 20 inches on March 11. Her parents released a statement to People when she was born. 
"We are overjoyed by our new addition and now more protective than ever to ensure our health and safety of our little family," said the couple. Jole further confirmed that her daughter has achondroplasia or dwarfism.
MAKING THE ANNOUNCEMENT
They will be testing her for pseudoachondroplasia as well. However, they are not concerned about the possibility. They're more appreciative of such a safe arrival amid the coronavirus pandemic fear. 
The couple are also parents to Penelope "Penny" Charlevoix, five, and Grayson Vincent, three. They first announced they were expecting again in November 2019.
Speaking to People, the pair revealed that they were already halfway through the pregnancy and were preparing to have three children under the age of five. Their joy surpassed whatever nerves they had. 
Jole shared photos from a small pregnancy shoot, which saw her wearing a white wrap dress adorned with lights matching the decor on the window curtains behind her. 
PENNY ADORABLE GUITAR PHOTO
The pair admitted that the pregnancy was unplanned but was eager to welcome their blessing regardless. We expect Jole to continue sharing more photos of her adorable kids. 
Back in November, the "Little Women: LA" star shared the sweetest photo of her daughter Penny holding a guitar while wearing a tropics-themed dress. 
In the caption, Jole joked that the little girl was trying to start a band with her father. We wish the entire family the best of health and happiness as they adjust to a newborn in this world.