Terra Jole from 'Little Women: LA' Posts Adorable New Photo of Daughter Penny Holding a Guitar
'Little Women: LA' star, Terra Jole shares, an adorable picture of her daughter looking like a rock star and playing a guitar.
Terra Jole of "Little Woman: LA," melted hearts across the internet with an adorable picture of her daughter looking like a rock star and holding a guitar. In the caption, she jokes:
"Trying to start a band w my dada @joegnoffo - Grays on vocals. ??"
Wearing a strapless, blue and yellow, printed dress, her daughter, Penelope, stands in front of a grey couch and holds up a guitar perfectly in position as if to mimic playing it. Commenting on the picture a fan gushes:
"If this ain't the cutest thing I've seen on IG all day?."
Terra Jole and her husband, Joe Gnoffo are the proud parents of four-year-old Penelope, whom they affectionately call Penny, and two-year-old Grayson. Responding to her remark about Penny joining her father's band, another fan adds:
"I would definitely come & see you guys jam!!! ??."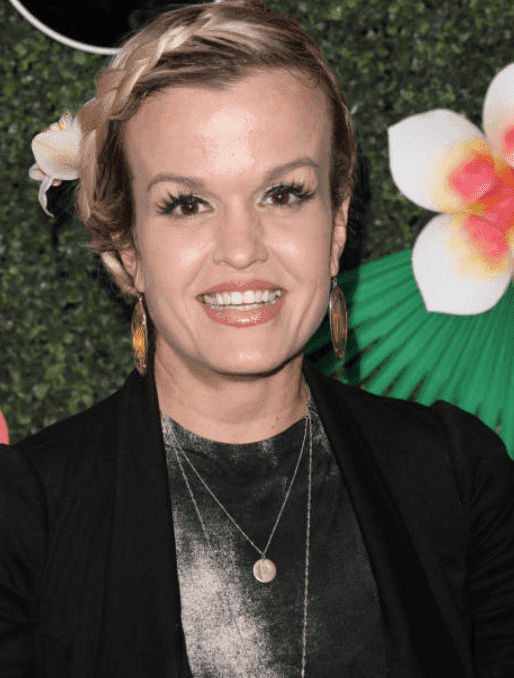 The couple were each born with a unique type of dwarfism, which their children were also born with; Penny has achondroplasia like her mother, and Grayson has pseudoachondroplasia, like Joe. Talking about her family's dwarfism, she confidently admits:
"I feel being little has made me who I am today, so I'm proud that he's little and I'm proud that we have a little family."
Terra reveals that her children have faced some unexpected challenges related to their dwarfism. In an emotional interview, she talks about the difficulty she faced with Penny taking a little longer to walk, she reveals:
"It's been difficult because like I said, my son's in day care, but my daughter sadly can't get into the — oh, my gosh. I was not going to go here. [She] can't go into a day care until she can walk."
Just two weeks ago, she shared the exciting news that Penny is finally taking her first steps. With her guitar in toe and now that she up and walking, Penny definitely looks ready to join Joe's band.
The news of her latest milestone comes a day before Terra announced that she is pregnant with her third child. Her nemesis on "Little Women: LA," Christy McGinity, also revealed her pregnancy news recently.