Ice-T's Wife Coco Flaunts Curves in Pink Top and Shows Her Blond Locks in Stunning Snaps
Coco Austin looked as stunning as always in a form-fitting armless top while showing off her ample curves.
Ice-T's wife, Coco Austin, got glammed in a recent post as she sported a smoldering look for the camera. The swimsuit model teased a figure-hugging armless top, which put her generous figure on display.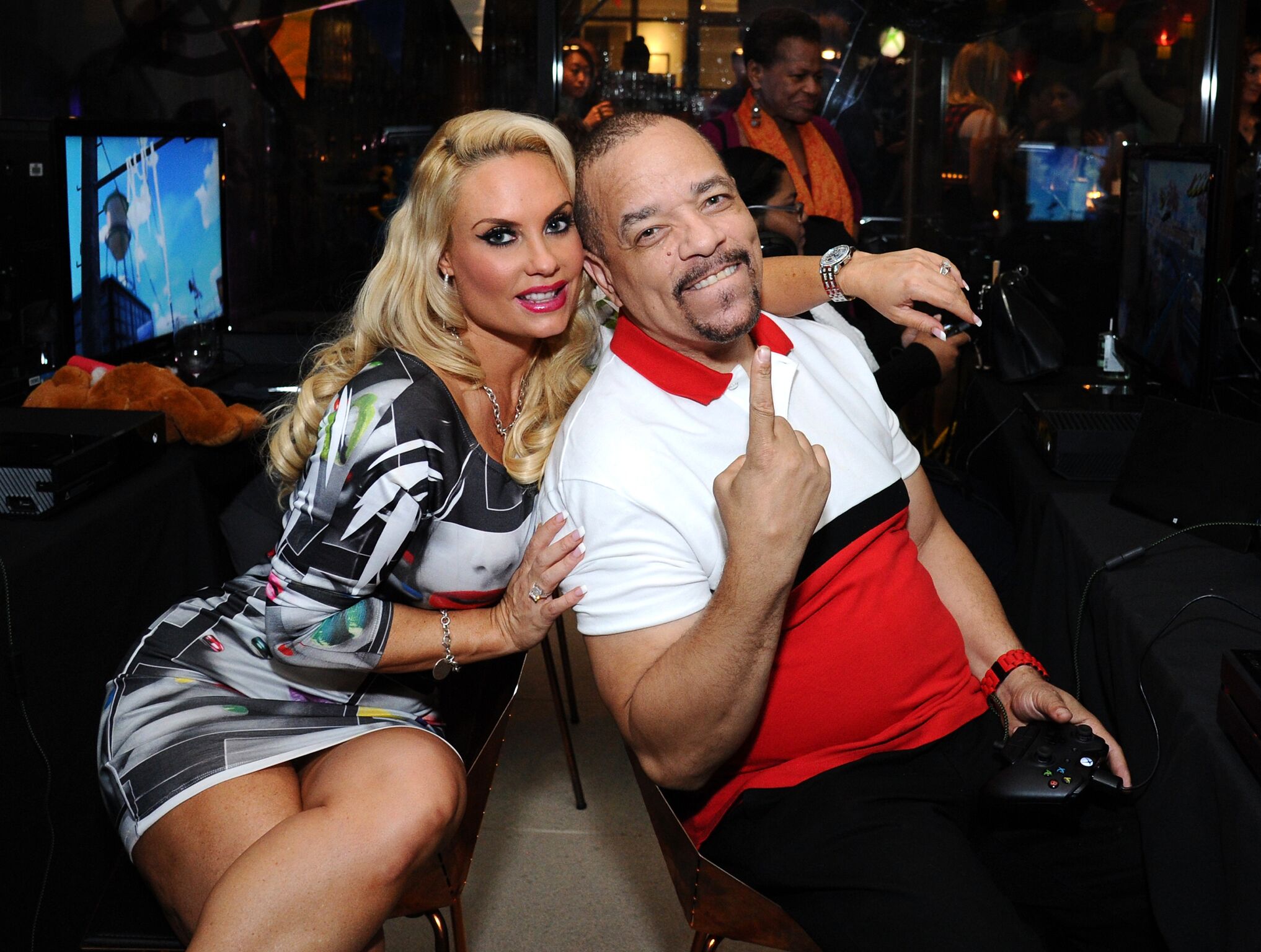 A RED HOT LOOK!
Coco Austin's post showed her giving fans a glimpse of her "color refresh" after she got her blonde curls styled. The TV personality matched her red-and-white striped top with a striking red lipstick, which stylishly contrasted with her smokey eye makeup. She wrote in her caption:
"Color refresh by the cutest hair duo @wendyheydenstyling & @lovechelsea.styling #redlipdontcare…"
Coupled with the shootout, Coco shared a candid shot of her and her hairstylists as they all posed for a selfie. She added another snapshot of herself, still giving fans a view of her eye-catching look.
FANS LOVED HER 
Her Instagram fans were totally enthralled by the lovely look as they trooped to the comments to admire her. Someone fawned: "Looking fabulous as usual…" A second follower declared: "She's a stunner." 
Just as Coco Austin enjoys twinning outfits with her mini-me, she also cherishes their mother-daughter moments.
One fan mentioned: "Nothing better than getting your hair done to make you feel beautiful." To this, Coco "totally" agreed. Someone added: "Beautiful as Always."
A SWEET LOVE STORY 
During Coco Austin and Ice-T's 16th anniversary, the actress shared a sweet tribute where she wrote about how they first met and fell in love. Austin explained that she and her spouse met on the set of a movie and hit it off right from the start.
They got married two months later and have been enjoying marital bliss since then. Ice-T and his wife welcomed their first child together in 2015, and according to Coco, their baby's arrival strengthened their marriage.
COCO ROCKS MOTHERHOOD 
Most fans would agree that besides being mom-daughter goals, Coco Austin and her daughter, Chanel, are a glamorous duo. 
Often, the two are seen twinning in chic outfits, including swimsuits and living their best lives. One of such times was their 2019 vacation in Punta Cana. 
Coco and Chanel looked lovely as they rocked similar swimsuits and posed for snapshots. Her hubby was also present and looking radiant during their family getaway.
Just as Coco Austin enjoys twinning outfits with her mini-me, she also cherishes their mother-daughter moments. The star mom doesn't mind breastfeeding her 4-year-old child despite some fans disapproval.