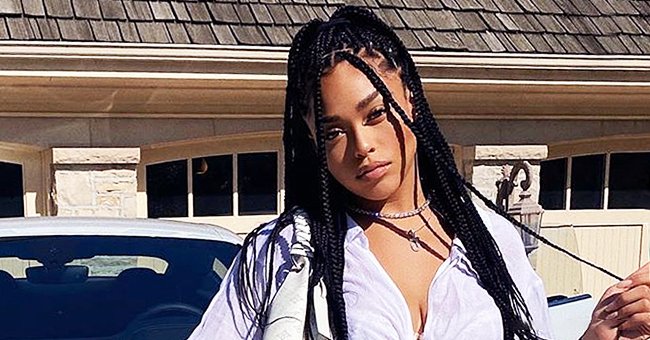 instagram.com/jordynwoods
Jordyn Woods Poses in High Waist Jeans and Shirt with Deep Neck Line in Stunning Photos

The model and social media influencer knew how to take the good out of a scandal that landed many rumors on her. Today she is a business entrepreneur and has no fear of showing where she is going.
After scandals with the Kardashian family, the 22-year-old media influencer and entrepreneur, Jordyn Woods, is building her path to stardom on her own. And more than 11 million followers may confirm that.
The mogul-in-the-making recently took to Instagram to post a series of photos that shows not only her curvy and attractive body but also highlights one of her most recent accomplishments: her brand-new $200.000 Bently Continental GT.
No doubt this lady is going the right way on leading business and reproducing money, and at only 22 she is already making it into magazine covers as a fashion model and as a style reference.
JUST A KISS
A little more than a year ago, Woods started being in the spotlight after she kissed Khloe Kardashian's then-boyfriend and father of her child, Tristan Thompson. The news went viral and Woods had to leave the family guesthouse.
However, the influencer has come out of the scandal a lot better than anyone would have expected, and after being on everybody's comments and judgments, she finally overcame all the trouble and started to be on the cover of magazines.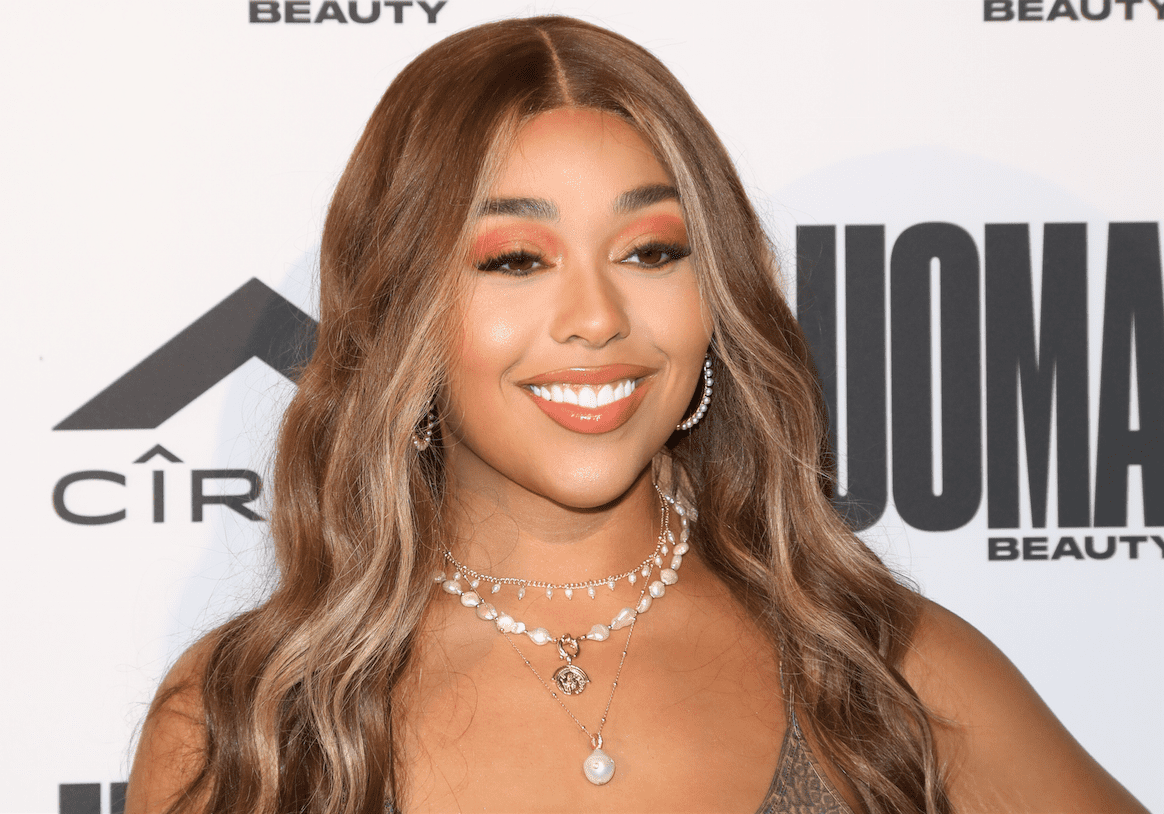 Jordyn Woods attends the UOMA Summer House LA at a Private Residence on August 10, 2019 in Beverly Hills, California. I Image: Getty Images.
LOST FRIENDSHIP
Reality TV star, Kylie Jenner, used to be Woods' closest friend, but after the incident with the Cleveland Cavaliers player, Jenner stepped back from their relationship and their friendship began to fall apart.
All along with this story, the young media influencer has faced many rumors, but she has also revealed that it has not been the only thing that has affected her. She confessed that she does not have a core friend group to get support from and that she only has her own family for that.
NOT ONLY PRETTY
It is not unusual to ask what it is exactly that Woods does for a living. She has confessed during an interview that she has several jobs and that she does not need to post any of her work on her social media.
Her business includes SECNDUTURE, a line for athletic and stylish wear, Eylure, that sells false lashes, and FrstPlace fitness plans. She also has made appearances on VH1 "Hip-Hop Squares", the BET "Sacrifice" movie, and Fox's "The Masked Singer."
Please fill in your e-mail so we can share with you our top stories!