Brendan Gleeson Shows off Striking Resemblance with Donald Trump in 'Comey Rule' Miniseries Teaser
Showtime has announced that Brendan Gleeson will star as Donald Trump in its mini-series that is set to air in late November.
While announcing the release date for "The Comey Rule," Showtime dropped a teaser that showed Brendan Gleeson in his Donald Trump regalia.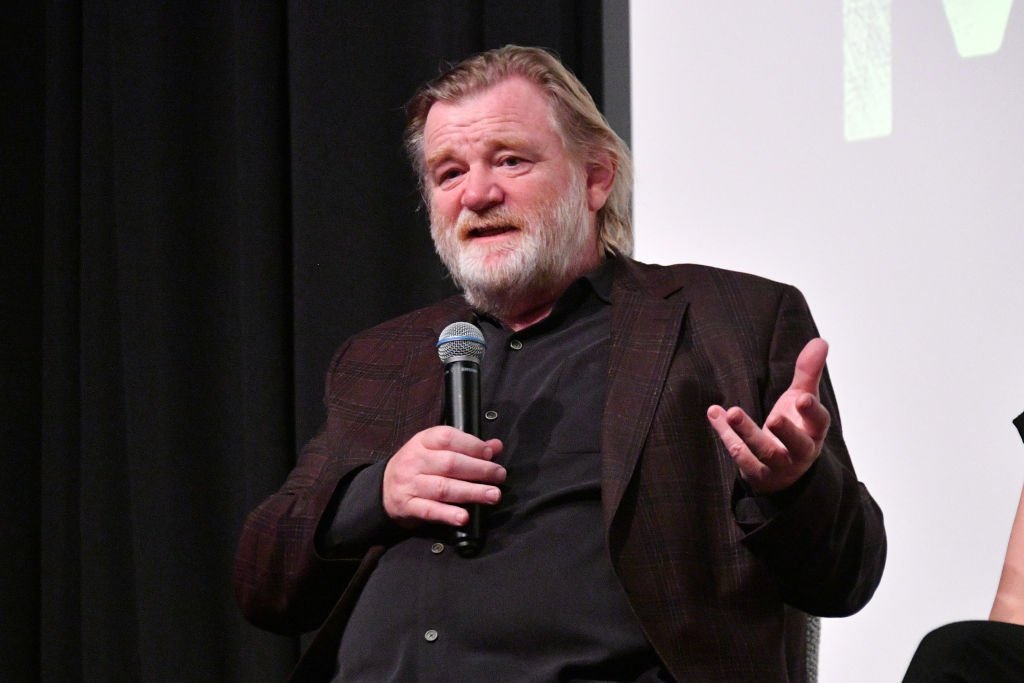 The image showed Brendan bearing an uncanny resemblance to the President of the United States as he held a phone to his ear.
The news of the series comes soon after Donald Trump's niece, Mary Trump, released a book that details events about her family.
Showtime has released first look images at Brendan Gleeson as Donald Trump and Jeff Daniels as James Comey for its miniseries premiering in November https://t.co/6Ki2SUwLZB

— Variety (@Variety) June 16, 2020
According to Variety, the miniseries which is based on James Comey's bestselling book "A Higher Loyalty," will be aired as a two-part, four-hour series that will give viewers a peek at the "corridors of power."
The miniseries will kick off by taking a look at the FBI's investigation into Hillary Clinton's emails and the Russians' interference in the 2016 Election Night that saw Donald emerge as POTUS.
The second part of the series would feature "virtual day-by-day" details about the Trump presidency's first few months and the intense relationship between James and Donald. 
#TheComeyRule sees Brandan Gleeson star as Donald Trump https://t.co/SQcYsu5hzh

— entertainment.ie (@entertainmentIE) June 17, 2020
Other stars that are expected to appear in the miniseries include Holly Hunter as former Acting Attorney General Sally Yates, Jonathan Banks as former National Intelligence Director James Clapper, and Michael Kelly as former FBI Director Andrew McCabe. 
EW pointed out that Jennifer Ehle would play the role of Patrice Comey, Kingsley Ben-Adir would handle President Obama's character, and Peter Coyote would be Robert Mueller in the miniseries that would be aired on two nights in late November.
Showtime has released the first image of Brendan Gleeson as @RealDonaldTrump from its four-hour event series 'The Comey Rule,' which in a curious move, will debut after the election in late November. https://t.co/NMU6QiPiJL

— Collider (@Collider) June 16, 2020
The news of the series comes soon after Donald Trump's niece, Mary Trump, released a book that details events about her family.
People explained that the book, "Too Much and Never Enough," is a tell-all book that would include "harrowing and salacious" details about the political family.
As regards celebrities dressing up like the President, People noted that Meryl Streep once rocked a "fat suit" and a blonde wig to play Donald's part at the Public Theater Gala.
Johnny Depp also impersonated the 77-year-old businessman in the trailer for "The Art of the Deal: The Movie." While many people laughed off the clip, others told the actor to the role as it was an "intriguing" one.