Eddie Van Halen's Wife Janie Shares Gorgeous Photo of Herself Swimming in Her Pool
Eddie Van Halen's wife stuns fans as she takes to social media with a gorgeous photo, which features her in a colorful swimwear having a wonderful time at her private pool. 
Eddie Van Halen is an American musician, songwriter, and producer. He has a beautiful wife, Janie Liszewski, whom he married on June 27, 2009. Janie Liszewski is a beautiful actress and stuntwoman best known for her work on "From Dusk Till Dawn," "Bubble Boy," and "Mulholland Dr."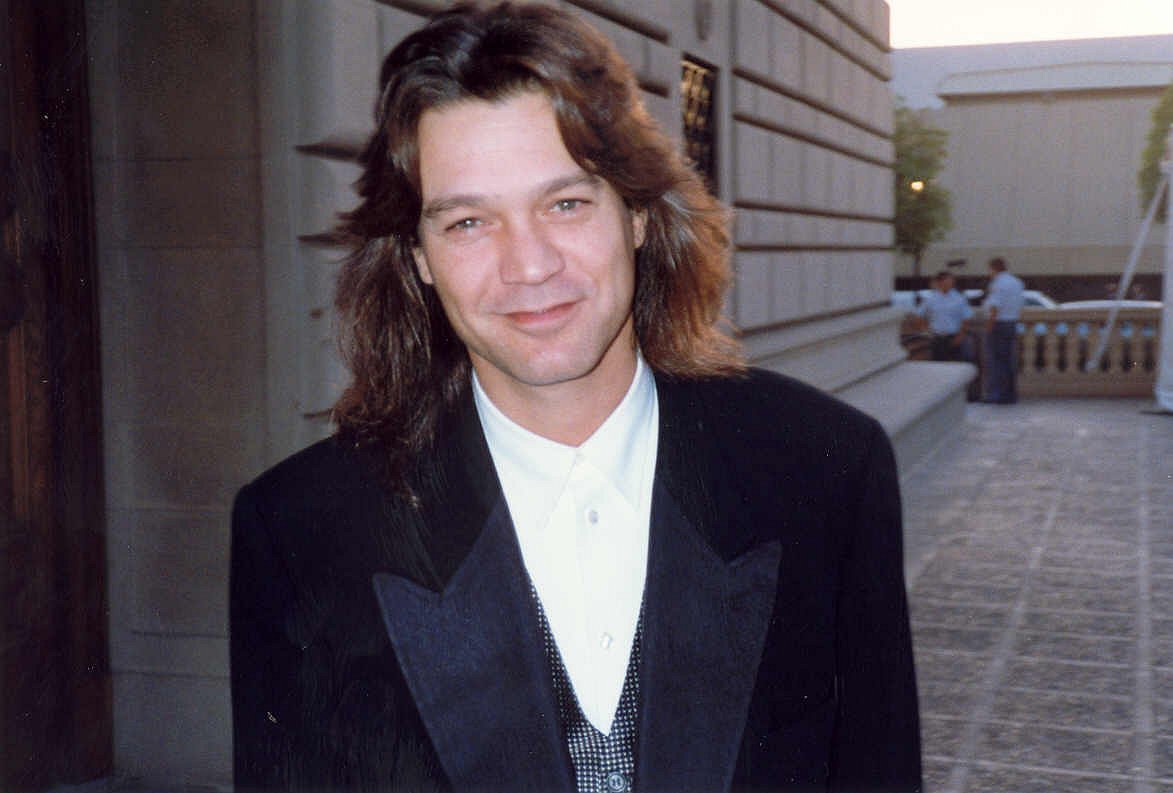 She recently took to her instagram page with a stunning update that featured her half-submerged in a pool wearing a gorgeous red swimwear. 
Liszewski had her long brunette locks bound behind her while she had on large shades and a wide smile. The blend of the Hollywood Hills behind her gave the shot a magnificent backdrop. The talented actress captioned the post with hashtags that read:
 "pool day," "just what I needed," "grateful." 
Fans could not get enough of Liszewski as they took to the comment section to compliment her gorgeous looks. They all agreed that Van Halen is a lucky man for having a wife as gorgeous as her. 
A fan wrote, "So beautiful Eddie as an awesome taste your so gorgeous." Liszwewski's husband, Van Halen, has reportedly been battling cancer for a long time now. 
She used her connections to get access to him backstage. 
He was diagnosed with tongue cancer back in 2000, and for the past few years, he has been making routine trips to and from Germany to get treatment. 
The musician allegedly believes that the cancer is a result of the effect of the metal picks he would keep in his mouth for years while he performed.  
Though it is believed that the cancer is more than likely from something else entirely, Van Halen had a lifelong smoking habit, which he claims began when he was 12 years old. 
Van Halen, however, doesn't believe that the cancer is a result of smoking because, according to him, his lungs are totally clear. Before his marriage to Liszewski, Van Halen was married to actress Valerie Bertinelli.
 According to Country Living, Bertinelli had noticed his picture while browsing through her brother's copy of the band's album, "Women and Children First."
She'd developed a little crush on the handsome Van Halen, and when he performed at her hometown, Shreveport, Louisiana, in August 1980, she used her connections to get access to him backstage. 
The pair tied the knot in California on April 11, 1981, and in 1991, they welcomed a son named Wolfgang. The couple separated in 2001, and in December 2007, their divorce was finalized.