DJ Jazzy Jeff's Look-Alike Son Cory Townes Is All Grown-Up and Follows in His Music Footsteps
DJ Jazzy Jeff is better known for his musical collaboration with Will Smith and his supporting role on "The Fresh Prince of Bel-Air," back in the '90s. Jeff, who is now 55, is the proud father of two grown-up sons, one of whom is a journalist and DJ.
DJ Jazzy Jeff recently made headlines when he revealed he had been infected with COVID-19 in early March. He recalled the days he was sick as the toughest he's ever had.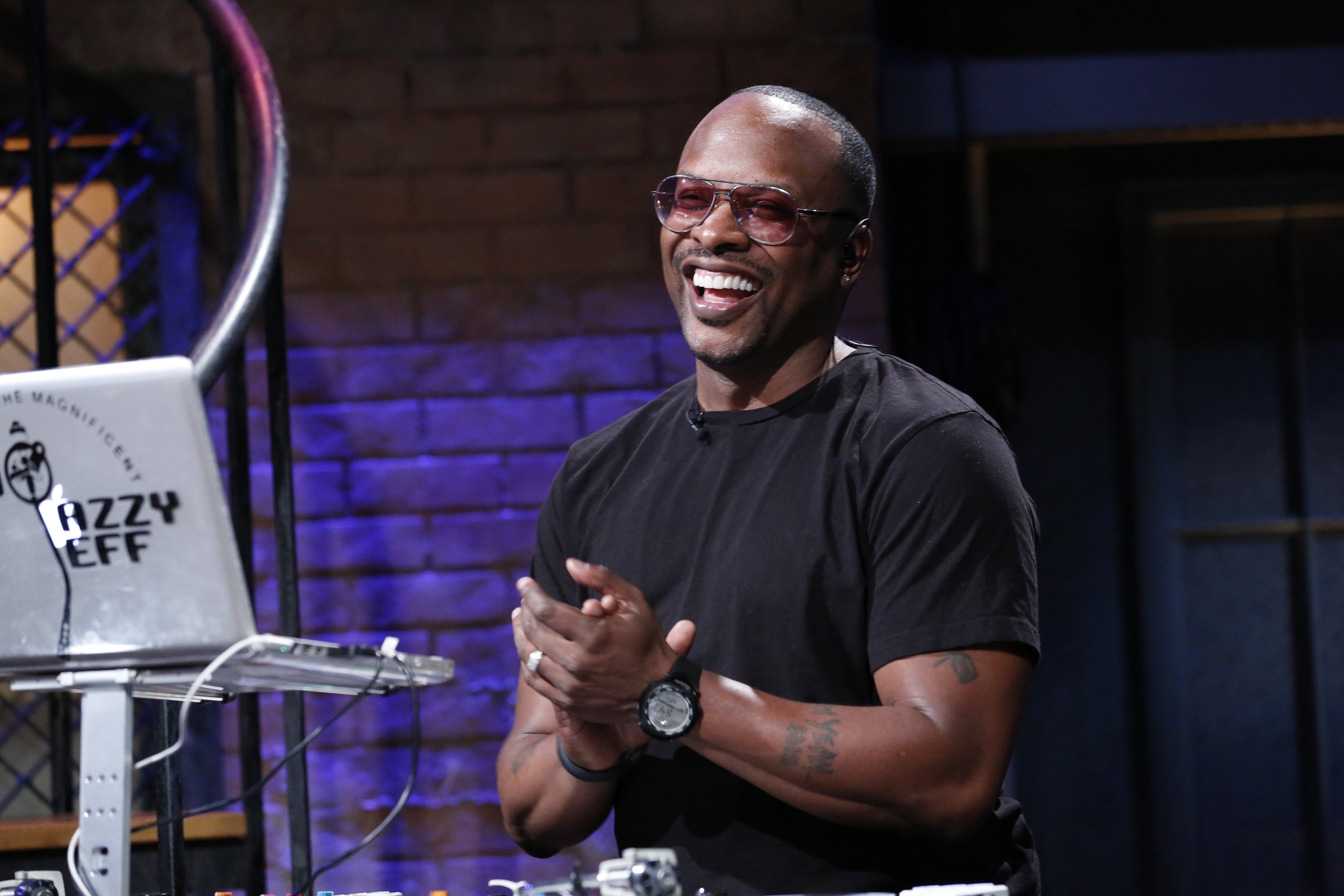 Luckily, he recovered, but Jeff has made it his mission to raise awareness about the virus on social media, often encouraging his followers to keep practice social distancing and the other safety measures imposed by the OMS.
Jazzy Jeff is not the only one in his family, doing something to help. His eldest son, Cory Townes, who's also a DJ, came up with a platform to help other DJs around the world who have been affected by the quarantine.
Townes has been building a name for himself both in the music and the media industry. But before getting to know the young man, let's recall some of his father's achievements.
A LOOK BACK AT DJ JAZZY JEFF'S CAREER
Jeffrey Allen Townes, better known for his pseudonym DJ Jazzy Jeff, first came into the spotlight as one half of the now-defunct hip-hop duo DJ Jazzy Jeff & the Fresh Prince in the late '80s.
Cory and Jazzy Jeff had a complicated relationship, at least from Cory's eyes.
Jazzy Jeff and Will Smith met at a house party in 1985, and, upon realizing they had great musical chemistry, the pair decided to join forces.
Their effort paid off when a record label released their first single, "Girls Ain't Nothing but Trouble," in 1986, which was followed by their first studio album later that same year.
The duo eventually went on to win two Grammy Awards, one for "Parents Just Don't Understand," the lead single of their second album, "He's the DJ, I'm the Rapper." and the other for "Summertime," from their 1991 fourth studio album "Homebase."
In 1990, Smith became the star of NBC's "The Fresh Prince of Bel-Air." Jazzy Jeff was also brought on the show with the recurring character Jazz, Will's best friend.
After the release of "Code Red," their fifth and last album overall in 1993, Smith decided to pursue an acting career full-time. The duo split, but Smith and Jeff never stopped being friends.
DJ Jazzy Jeff kept working in the music industry, producing records for artists such as Eminem and the Roots.
The pair have reunited to perform on several occasions, including two small festivals in Europe, and most recently, a quarantine-edition Zoom concert organized by Smith.
MEET DJ JAZZY JEFF'S FAMILY
DJ Jazzy Jeff married Lynette Jackson in 2010 after three years of dating. The couple had a private ceremony in Jamaica, and the musician told Vibe at the time that many of his friends had chimed in with advice for the big day.
One of them was Smith, of course, who advised Jazzy Jeff to find time to sit with Lynette during the celebration, even if they were going to be busy mingling around family and friends.
"Will and I would look at each other during the ceremony and laugh like, Can you believe this?" Jazzy Jeff recalled. "We are just two kids from West Philadelphia who followed our dreams. It doesn't get better than this."
Jazzy Jeff and Lynette are the proud parents of twins, August and Pleasant, and the DJ is also a father of two grown-up boys, Amir, an actor better known for "Girl Meets Worlds," and Cory a writer, social media influencer, and DJ.
MEET CORY TOWNES
Cory Townes is a multitalented young man. He's a journalist, a writer, a DJ, entrepreneur, and is not afraid to be in front of the camera when the situation demands it.
He was written pieces for Ebony Magazine, Vibe Magazine, Teen Vogue, Nylon, and The Undefeated, to name a few.
Cory also has experience producing visual content and has appeared as a culture expert in some Buzzfeed and Genius discussion panels, including "For The Record."
Over the years, Townes has interviewed celebrities such as A$AP Rocky, Diplo, and Sean "Diddy" Combs, among others.
The 33-year-old started Djing last year, at least professionally. And although he admitted he would have never imaged himself as a DJ, spinning records has become his happy place, according to his Instagram.
In the past year, Cory has played dozens of venues and even reached his goal of Djing in another country. However, quarantine has deprived Cory—and many other DJs—of the chance of showcasing their talent and making people enjoy it.
In trying to offer relief in times of chaos, Cory recently launched FNCTN Worldwide in partnership with Twitch. Through the platform, DJs from all over the world can connect with their audience through a unique Livestream where the only requirement is to "leave the shoes at the door."
CORY TOWNES' RELATIONSHIP WITH DAD
Townes' mother is a former teacher, and she encouraged him to start writing and start polishing a skill that came naturally to him since he was a kid.
His father, on the other hand, was mostly an absent figure during Cory's formative years, as he revealed in an honest article published on Ebony in 2015.
"I rarely saw my father, and I never could understand why, no matter how many times it was 'explained,'" Cory wrote. He added that for a child, it was even more confusing not seeing his father in person, but catching him every night on television, making people laugh.  
Cory recalled how mad he was after watching the episode of "Fresh Prince of Bel-Air," where his father's character married his girlfriend. For his 10-year-old self, it was the ultimate betrayal.
Cory and Jazzy Jeff had a complicated relationship, at least from Cory's eyes. Hanging out with a famous producer and the newest talent in town was fun until work started to overtake the sacred father-son time.
Resentment eventually settled on young Cory's being, and by the time he reached college, he wasn't on speaking terms with his famous dad.
FOLLOWING HIS FATHER'S STEPS
However, as time passed, Cory started to heal his relationship with his father as they began to communicate properly.
"Adulthood has been kind to the relationship of this father and son," Cory wrote, "and our connections with pop culture allowed for us to reestablish our bond like never before."
Cory has also revealed that his father never tried to impose his craft on his kids, so he never really knew how to be a DJ, at least not explicitly.
However, after years of listening to music and watching other talented DJs play, he picked on some things and realized he had a particular ear when it comes to music.
"I'm learning that the journey is the journey and to have fun with it before anything else," Cory wrote on Instagram a year ago. The journey, it seems, has led him to find his "place of peace" behind a DJ booth.
ⓘ We at AmoMama do our best to give you the most updated news regarding the COVID-19 pandemic, but the situation is constantly changing. We encourage readers to refer to the online updates from CDС, WHO, or Local Health Departments to stay updated. Take care!