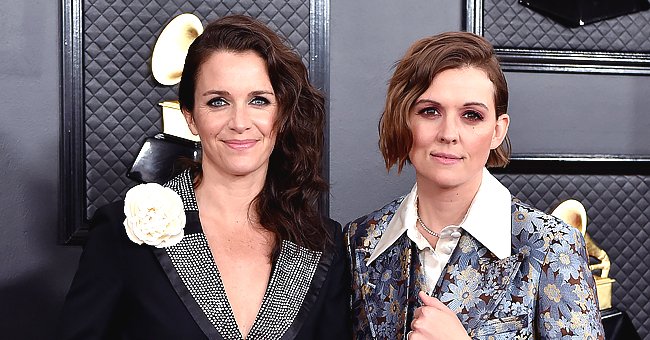 Getty Images
Brandi Carlile's Relationship with Her Wife of 8 Years Catherine Shepherd — Inside Their Love Story

Brandi Carlile has enjoyed eight beautiful years with her wife, Catherine Shepherd. They have maintained a solid marriage since tying the knot in 2012.
The singer-songwriter shares the same passion for activism and charity with Shepherd, as reported by Wide Open Country. They first met backstage at one of the "The Joke" singer's shows.
They met in New York City where Shepherd had come to work with Paul McCartney on a project. Sparks flew the moment they laid eyes on each other.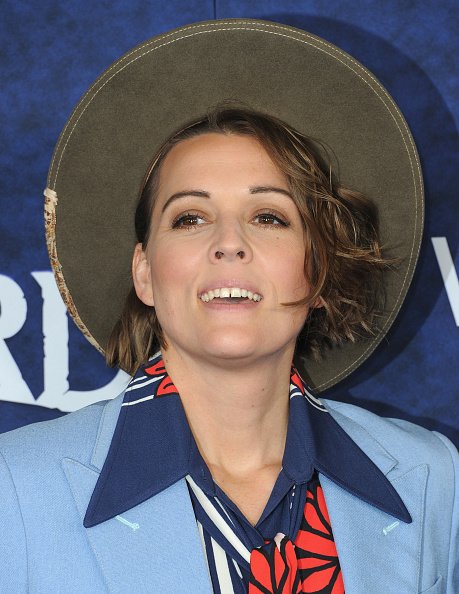 Brandi Carlile at the El Capitan Theatre on February 18, 2020 in Hollywood, California. | Photo: Getty Images
HELPING OTHERS
Charity work is a major part of the couple's life. In 2017, Carlile supported the War Child UK by putting together "Cover Stories," a re-recording of her 2017 LP "The Story," as reported by Rolling Stone.
The singer's charity work is driven in part by her becoming a mother in 2014. It pained her that children from other parts of the world don't enjoy the same comfort afforded to her child.
Shepherd encouraged her to pursue charity efforts. She told the Grammy winner, "If you want to feel better, you really need to focus this into something productive."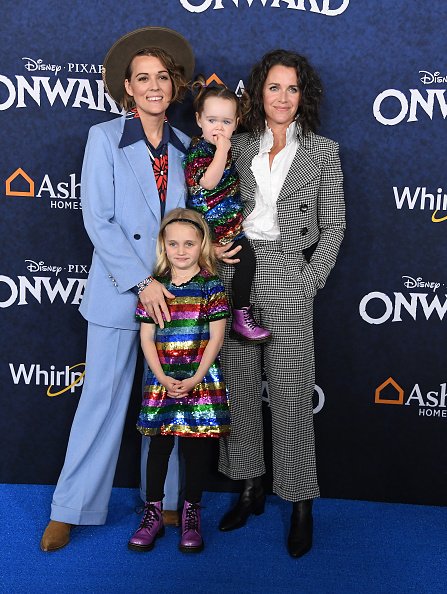 Brandi Carlile, Evangeline Ruth Carlile, and Catherine Shepherd on February 18, 2020 in Hollywood, California. | Photo: Getty Images
MOTHERS TO TWO DAUGHTERS
The couple share two daughters, Evangeline and Elijah, as reported by Heavy. Becoming parents have solidified their relationship even more.
They split their time between parenting and working on artistic pursuits. Shepherd is a British actress whose major credits include "Paddington" and the TV series, "Peep Show."
AMPLIFYING MUSIC'S IMPACT
Apart from parenting and pursuing art, Carlile also keeps herself preoccupied with helping people in need. She is a co-founder of the Looking Out Foundation, according to her website.
She teamed up with Tim and Phil Hanseroth to create the foundation, which seeks to amplify "the impact of music by empowering those without a voice." They work with fans, nonprofits, and corporations.
The foundation supports various causes. These include arts; community development; women; education and environment; health; and human and civil rights.
For her part, Shepherd has been overseeing Paul McCartney's charity for more than a decade. This field of work led her to meet Carlile.
The couple proudly showed off their relationship at the 2019 Grammy Awards. It was an especially memorable night, as Carlile won three awards.
The singer-songwriter recently paid tribute to John Prine. She sang "Hello In There," one of the late musician's biggest hits, on "The Late Show with Stephen Colbert."
Please fill in your e-mail so we can share with you our top stories!