Carrie Underwood's Husband Mike Fisher Thanks Police Department for Finding His Stolen Car
Mike Fisher, Carrie Underwood's husband of nine-years, expressed gratitude toward the Edmonton Police Service and the Edmonton Blues Society for finding his taken vehicle.
The former professional hockey player, 40, took to his Instagram Stories recently to reveal that his beloved "1975 Ford F250 crew cab truck" had been found.
"Thank you for all the help," Fisher wrote. He mentioned the Edmonton Police Service and the Edmonton Blues Society in his post to send a special thank you for their efforts.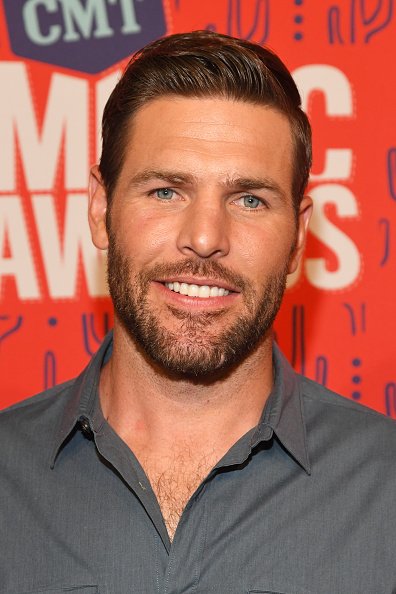 On June 11, Fisher posted the photo of the car on Instagram. He captioned the post: "If you see this truck anywhere please DM me or contact Edmonton police! It's a 1975 ford f250 crew cab." Apparently, the public came out in droves to help Fisher in his edgy hunt.
As reported by Daily Mail, Fisher purchased the car in late May from Kaden Reinders, an Alberta resident. Reinders also took to Instagram to reveal that the truck was found.
He also shared that it is currently being sent back on its way to Fisher. He continued, "It's so nice to see in our world now days there still nice enough people to drop what there doing and help out!"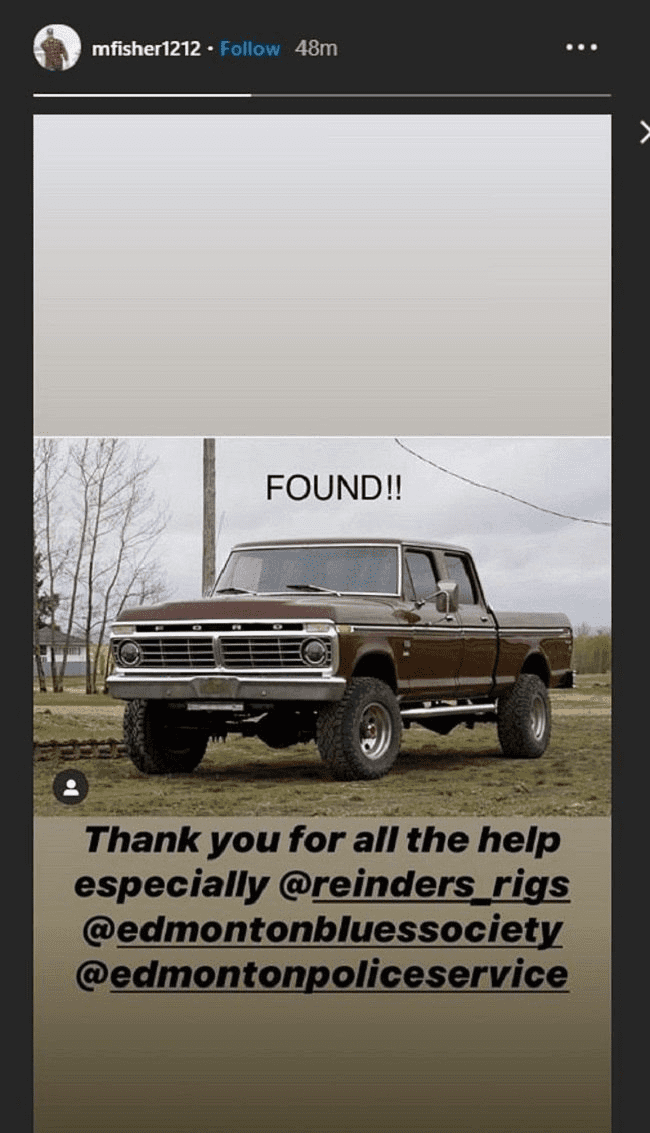 Meanwhile, Fisher's wife Underwood showed her support for the music industry's Blackout Tuesday, a collective action to protest racism and police brutality.
As reported by Country Living Nation, the acclaimed singer reshared the Universal Music Group Nashville statement on Instagram in support of The Show Must Be Paused.
The Paused effort has been inspired by the uprising across the country following the death of George Floyd. He passed away after begging that he was unable to breathe while a cop held him down with a knee on his neck.
Underwood and Fisher exchanged their wedding vows on July 10, 2010. Four years later, the couple declared that they were expecting their first child together.
On February 27, 2015, their son, Isaiah, was born. The singer promptly took to her social media accounts to share the great news. On January 21, 2019, the twosome welcomed their second child, son Jacob.
Underwood, who shot to stardom after winning the fourth season of "American Idol" in 2005, once revealed that she experienced three miscarriages, so Isaiah and Jacob have been an extraordinary gift for her and her husband.
Underwood and Fisher don't overshare photos of their children online. But each impression we get from them is better than the last.