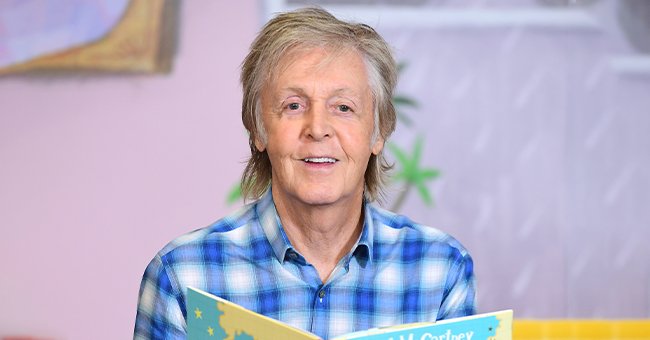 Getty Images
Paul McCartney Is a Proud Father of 5 Children – One of His Children Was Born When He Was 61
Besides being a musical icon, Paul McCartney is a proud father of five children. The older children have made their own paths in life, with some working as designers and others joining the art industry.
The Beatles frontman, Paul McCartney, 79, is best known for being part of the legendary band. However, the "Come Together" vocalist plays a more prominent role in life as the father to his five children.
His children are Heather, Mary, Stella, James, and Beatrice McCartney. Below, we know more about the iconic star's daughters and son and what they are up to with their lives.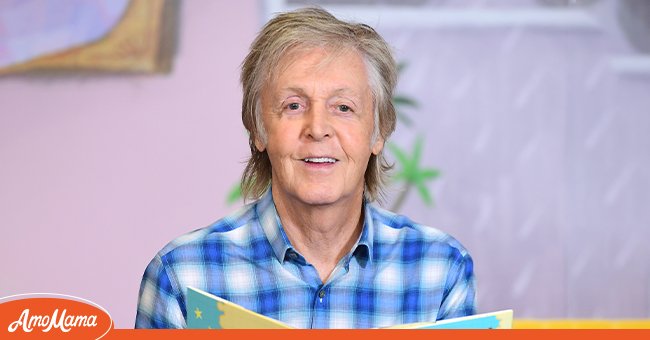 Paul McCartney during a signing session for his new book, "Hey Grandude!," at Waterstones Piccadilly, central London on September 6, 2019 | Photo: Ian West/PA Images/Getty Images
WELCOMING HIS KIDS
Paul became a father for the first time when his wife, Linda McCartney, welcomed Mary. Soon afterward, the couple welcomed two more children – daughter Stella and son James.
After the couple married in 1969, the singer also adopted Linda's daughter, Heather. His wife sadly died from breast cancer in April 1998, and Paul finally found love again four years later.
The star married his second wife, Heather Mills, and together they had one child – daughter Beatrice. Sadly, their relationship failed to last forever, and in 2008, after six years of marriage, they went their separate ways.
Paul eventually married his third wife, Nancy Shevell, in 2011. With his youngest child, the musician didn't have a nanny for her and took care of Beatrice on his own, and the star was 61 when she was born.
BEING A FATHER
In January 2009, the artist, 66-then, told The Telegraph that his typical morning saw him waking up at 6:30 a.m., making breakfast, getting Beatrice up, getting her dressed, and then watching some TV.
The "Hey Jude" vocalist confessed that he loved being a father. He even loved picking up and dropping his children at school and found it thrilling to bring up a young child, admitting that he was a different father now.
HEATHER EASTMAN MCCARTNEY
Heather, 58, was born as born on December 31, 1962, to Linda and Joseph Melville See. According to the McCartney family website, she felt Paul had a "lifelong influence" on her as she considers him to be her father.
Closer Weekly said Heather was now a prominent British potter and designer. She's had art exhibitions worldwide and was featured in a few of her father's documentaries, including "Let It Be" and "Wingspan."
MARY ANNA MCCARTNEY
Mary, 52, the first official McCartney child, was welcomed by Linda and Paul on August 28, 1969. Like Heather, she also went into the art industry and worked as a photographer and a vegetarian cookery writer.
She married director Simon Aboud in 2010 and gave Paul two grandchildren – Sid and Sam. Besides the duo, May also had two more children, Arthur and Elliot, from her previous marriage to Alistair Donald.
STELLA MCCARTNEY
Stella, 50, was born on September 13, 1971, and she's probably one of the most well-known McCartney children. She's a significant designer in the fashion world and launched her fashion brand in 2001.
Her website revealed that she ran 51 stores worldwide. Stella married her husband, Alasdhair Willis, in 2003, and they share four children, namely Miller, Bailey, Beckett, and Reiley.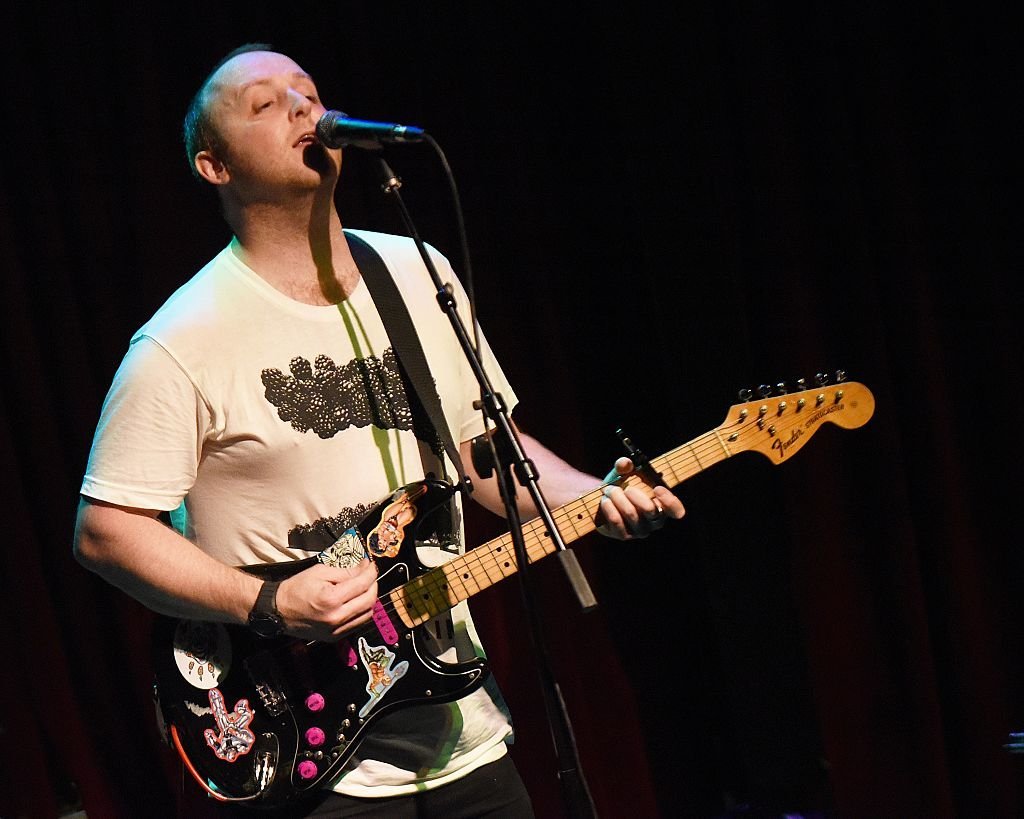 James McCartney performs at The Foundry on June 6, 2016, in Athens, Georgia | Photo: Getty Images
JAMES MCCARTNEY
Paul got his first son, James, now-44, on September 12, 1977. He's followed in his father's footsteps by becoming a British singer-songwriter and has also had the pleasure of working with Paul in the past.
According to reports, James helped to contribute to several of his parents' solo albums, including "Driving Rain" and "Flaming Pie," plus his mother Linda's 1998 album "Wide Prairie."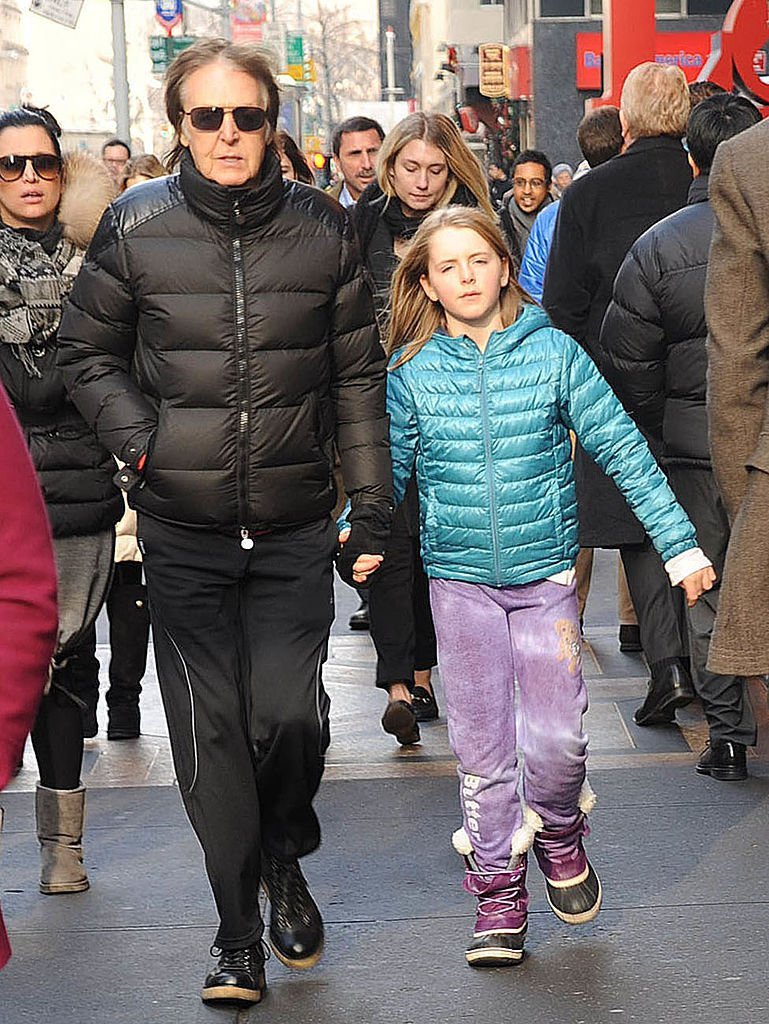 Paul McCartney and his daughter, Beatrice, seen on an outing on December 19, 2013 | Photo: Getty Images
BEATRICE MCCARTNEY
Beatrice, 17, the youngest McCartney, was born on October 28, 2003. The teenager doesn't have a distinguished career yet, but she's also into music and has learned to play the saxophone.
It wasn't clear what her chosen career path might be, but she reportedly once said she was keen on becoming a marine biologist. We guess time will tell which direction she takes.
PAUL'S COOKBOOK
In March 2021, Paul, a vegan, revealed that he and his daughters, Mary and Stella, worked together on a new project. The trio, plus food brand Linda McCartney, launched a vegan cookbook!
The book, which paid tribute to the singer's late wife, Linda, was titled "Linda McCartney's Family Kitchen." It made its debut on June 24, 2021, and featured more than 90 plant-based recipes.
LINDA'S LETTERS
Speaking about Paul's late wife, in 2019, The Guardian revealed that a friend of Linda's had discovered three handwritten notes about the singer. The late photographer wrote about her budding romance with Paul.
The letters were previously unpublished and were written by Linda in the 1960s. In them, she confessed her excitement about dating Paul and being commissioned to photograph "groovy" bands of the day.
PAUL CLEARS THE AIR
In 1970, The Beatles broke up, and it was assumed the co-lead vocalist, Paul, was to blame. In October 2021, Paul finally decided to clear the air revealing that bandmate, John Lennon, was the one who instigated the split.
In a BBC Radio 4 interview, Paul said one day Lennon walked into a room and told them he was leaving the band. He even described the split as "quite thrilling" and more like a divorce.
NOT SIGNING AUTOGRAPHS
Paul might be close to turning 80, but he continues writing music and recording it. In October 2021, he told The New Yorker that music was what he did, and his latest album was "McCartney III Imagined."
He might still be making music, but one thing he won't do anymore is writing autographs. Speaking to Reader's Digest, the star described the fan-instigated activity as "a bit strange."
Please fill in your e-mail so we can share with you our top stories!