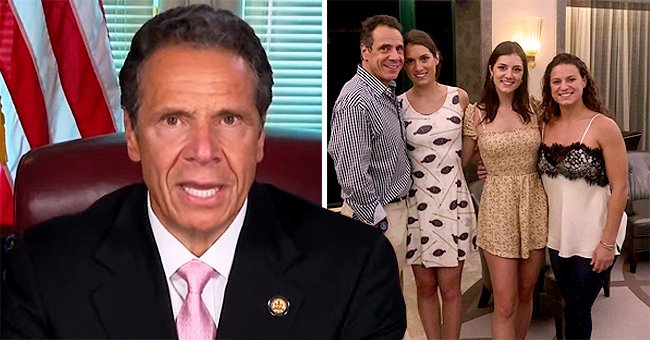 youtube.com/NBC News instagram.com/nygovcuomo
Andrew Cuomo Gives Sweet Shout-Out to His 3 Daughters during Final COVID-19 Briefing
New York Governor, Andrew Cuomo, was quite appreciative as he gave credit to his daughters as he rendered his daily coronavirus updates.
Andrew Cuomo gave his final COVID-19 updates about New York City on the 19th of June, but the governor could not have gone through the trying times without his girls.
While addressing the state, the dedicated father spoke sweetly about his daughters, Michaela, Mariah, and Cara Cuomo.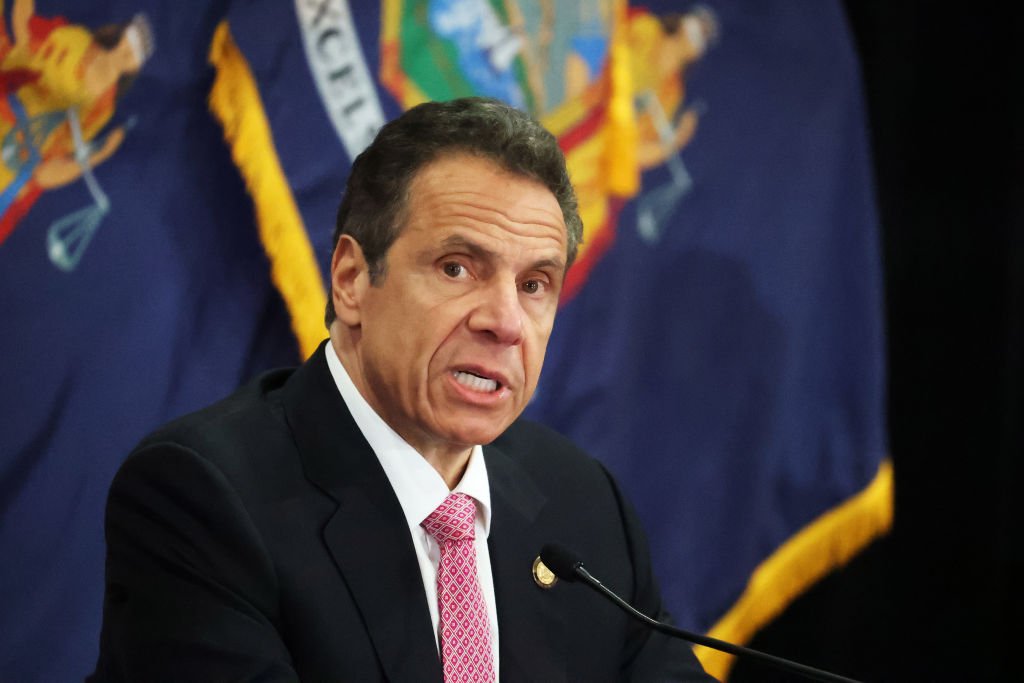 New York Governor Andrew Cuomo speaks during a Coronavirus Briefing on May 06, 2020 | Photo: Getty Images
CUOMO CREDITS HIS DAUGHTERS
In his official address, which aired live on NBC, Andrew Cuomo began by stating that New York was the epicentre of the pandemic. However, with time, the state could change that narrative and "save over 100,000 citizens."
The governor went on as he mentioned that he would not have been able to pull it off without his team's help. Cuomo shared that his daughters were there for him, and when he would have shed tears, they helped him stay strong. He said:
"I want to thank my Cara, Mariah, and Michaela for keeping me grounded…"
PLAYING THEIR PARTS
During his speech, Andrew Cuomo mentioned that his daughter, Michaela, who graduated from Brown University, was set on having a graduation party, but plans changed due to the health crisis. However, Michaela seemed to have put up optimism as she took the time to learn "about government and the people."
Andrew Cuomo shares his three daughters with his ex-wife Kerry Kennedy.
Back in March, Michaela joined her dad during one of his COVID-19 briefings, where she chipped in a few words prompting youths to stay indoors and adhere to safety measures.
THE DOTING DAD
Once while Cuomo was on Jimmy Fallon's virtual show, he gushed about how he was spending quality time with his loved ones.
While the novel coronavirus was taking its toll on the nation, Governor Cuomo worked with his team to battle the crisis. He also had his daughters to act as succor at home.
In one of his Instagram posts, the government official shared a sweet photo of him and one of his children napping on a plane, after one of his "briefings."
In honor of the graduating class of 2020, Andrew Cuomo sent out a warming tribute with words of encouragement to students across the state. He also showed Michaela some love by making a special mention.
Andrew Cuomo shares his three daughters with ex-wife Kerry Kennedy, and they were married for 15 years.
Please fill in your e-mail so we can share with you our top stories!