Courtney Love Lost Custody of Her Only Daughter with Kurt Cobain Twice — Inside the Battles
Controversial singer Courtney Love has gone through several legal battles over the guardianship of her daughter Frances Bean Cobain, whom she shared with the late Kurt Cobain.
On April 8, 1994, Nirvana frontman Kurt Cobain was found dead in his Seattle home. His death was ruled a suicide. Cobain was just 27, and he left behind a 2-year-old daughter in the care of his erratic, drug dependant wife, Courtney Love.
Love and Cobain had married after a brief, whirlwind courtship four months after they met, and the Hole frontwoman was already pregnant. The couple, who had been described as the Sid and Nancy of the 90s, were going to be parents.
Cobain who was devoted to his daughter despite his drug problems and deep depressions, left Frances in the hands of Love, who had more than her own share of problems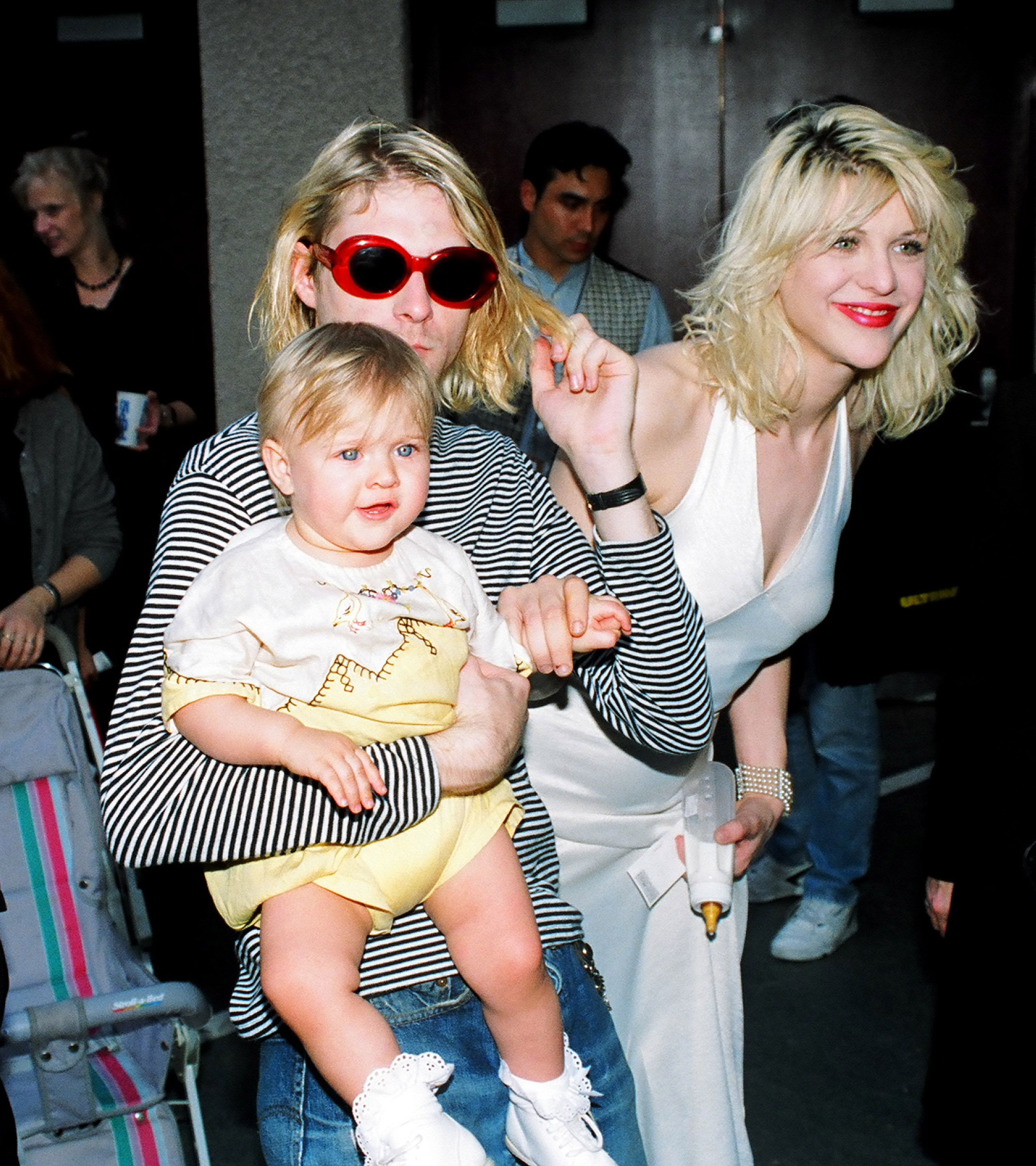 THE WILD LIFE
Cobain and Love, both brilliant, innovative musicians, were also addicted to heroin and several prescription drugs. Love is even said to have consumed heroin during her pregnancy with Frances, and more unlikely parents would be hard to imagine.
Cobain veered through depressive cycles, and after he was introduced by Love to heroin, he used it to self medicate to the point that his wife, herself an addict, felt the need to stage an intervention a month before his death.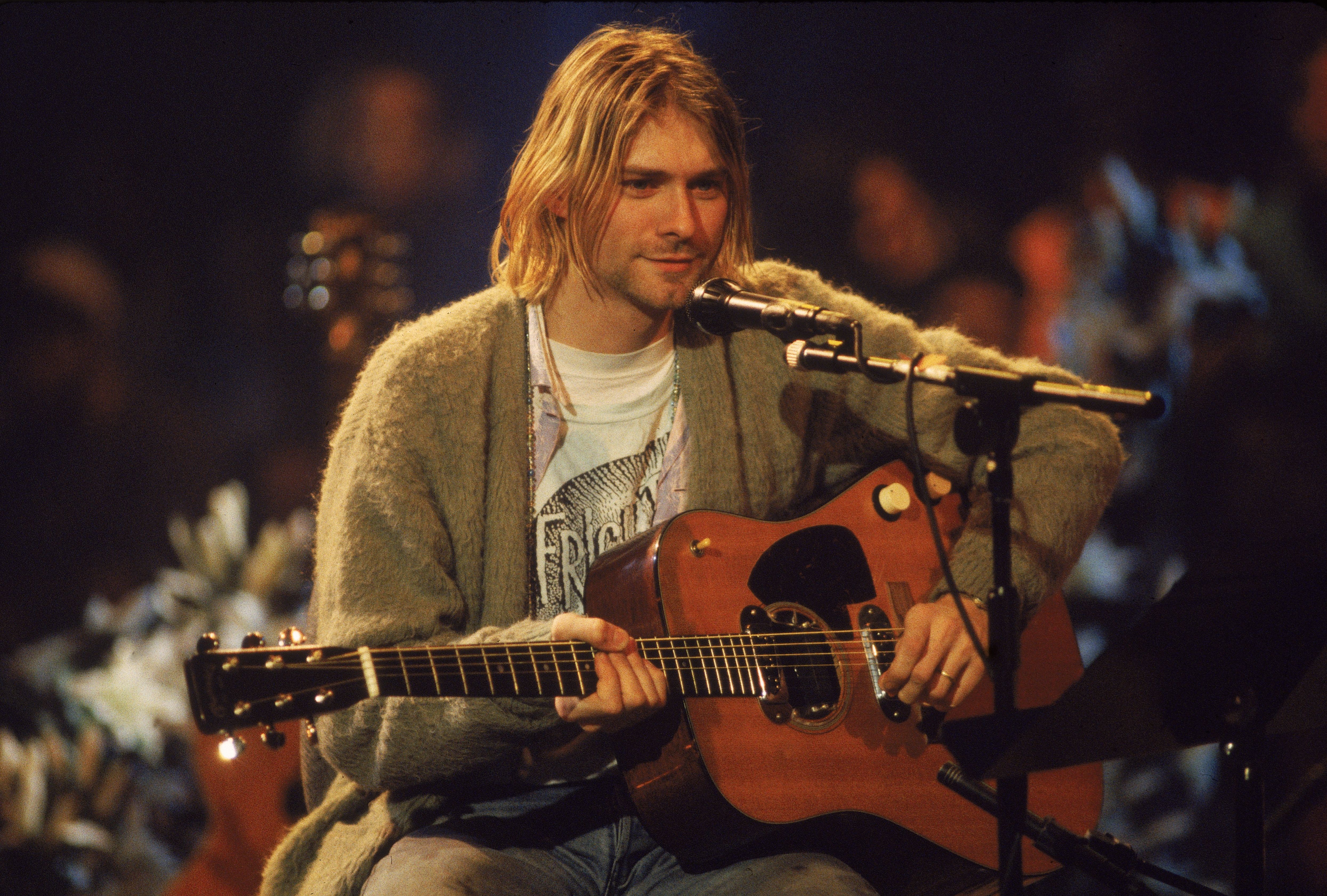 WELCOMING FRANCES
When Frances Bean Cobain was born on August 18, 1992, Cobain vowed to give up music and drugs, and devote himself to being a father. Nevertheless, both he and Love continued with their erratic and destructive lifestyle, and when Frances was just two weeks old, she was removed from her parent's care for the first time.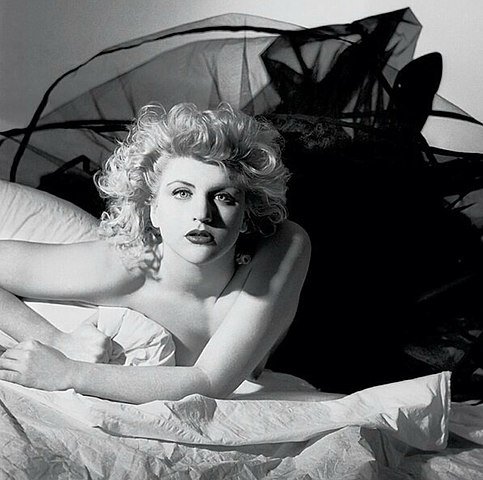 Frances was returned to her parents, but two years later, Cobain died at his own hand after an attempt at rehab failed. He left a suicide note in which he declared:
"I can't stand the thought of Frances becoming the miserable, self-destructive, death rocker that I've become."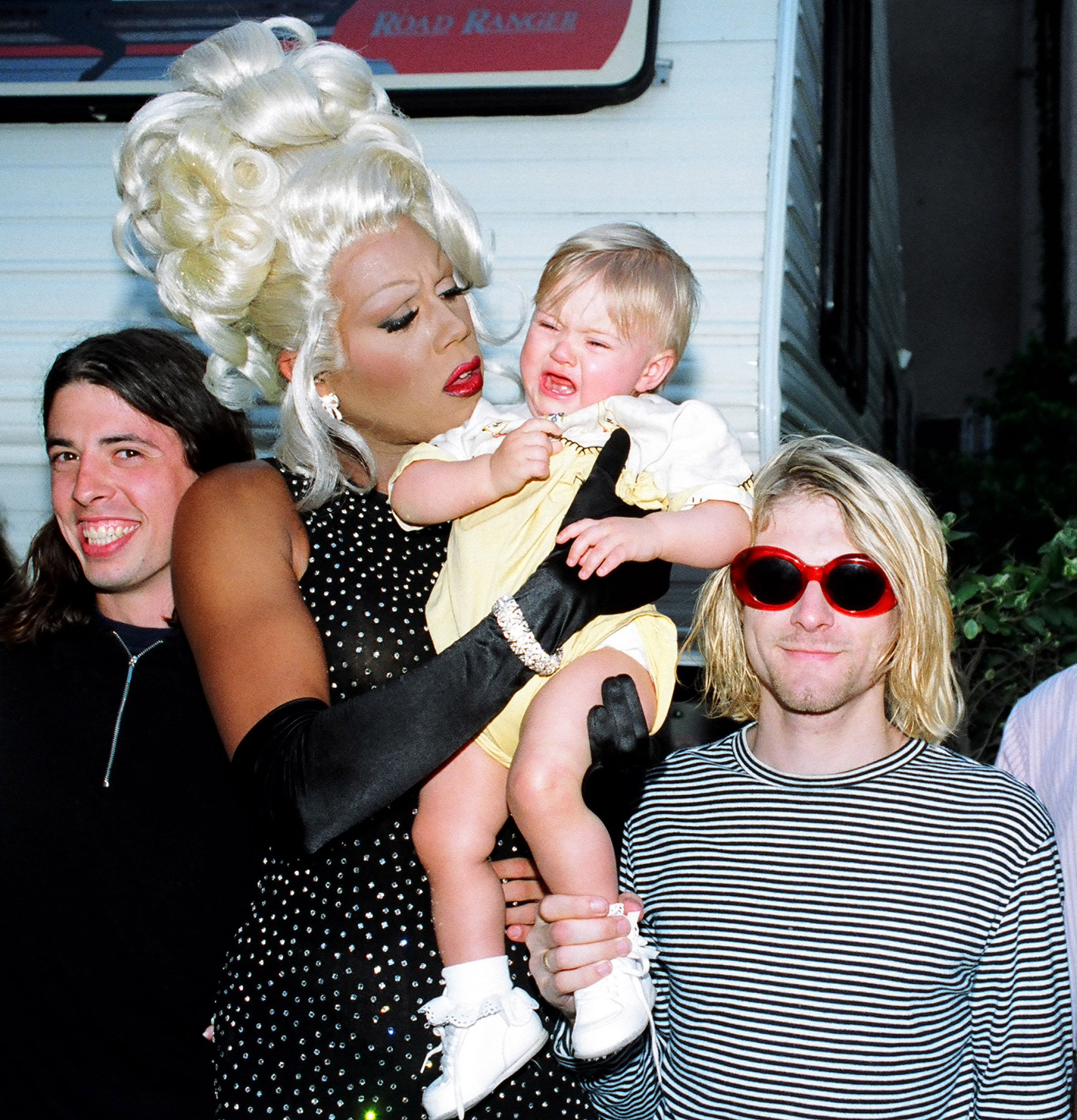 Cobain, who was devoted to his daughter despite his drug problems and deep depressions, left Frances in the hands of Love, who had more than her own share of problems, extolling her:
"Please keep going Courtney, for Frances."
COURTNEY LOVE THE MOTHER
Controversial Love became little Frances' only guardian. Her own life lived on the edge continued, and in 2003, when Frances was 11, Love was arrested on a drug-related charge.
When the singer was hospitalized with an overdose shortly after, the courts placed Frances in the care of her paternal grandmother, Wendy O'Connor.
According to Love herself, when she overdosed, her 11-year-old daughter brewed her green tea and watched over her as she vomited. She claimed:
"I made it fun. I said it was going to be gross and I was going to have to make myself throw up, but it was going to be okay."
WINNING BACK FRANCES
It took Love two years to win back custody of her daughter, after undergoing a period of rehabilitation and swearing never to use drugs again. At that time, she declared:
"Life is about choices and I've chosen to move forward with my life in a healthy and positive way."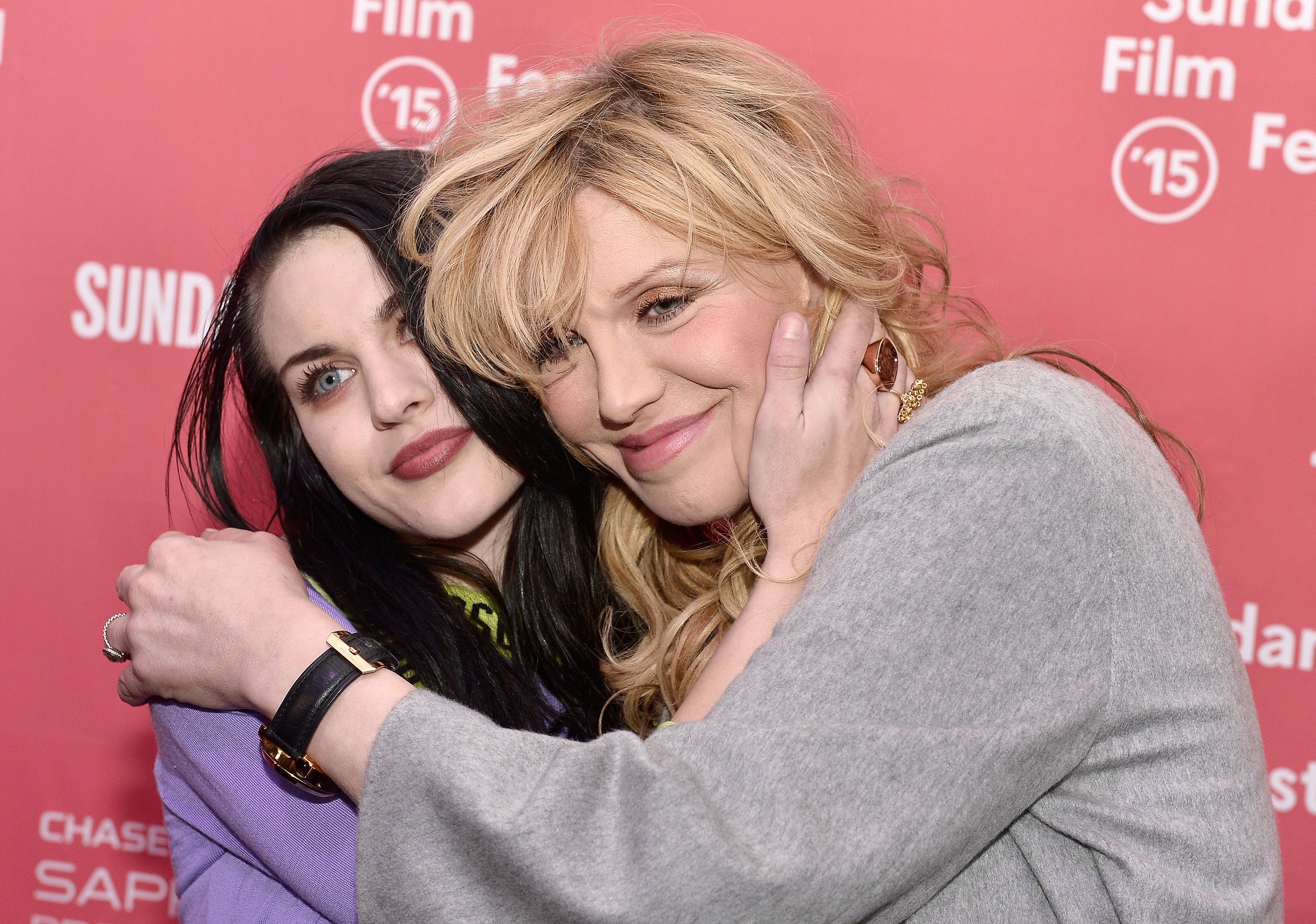 SHORT-LIVED PROMISES
Love's good intentions were short-lived. In 2009, she again lost guardianship of the then 17-year-old Frances, who was once again placed in the care of her grandmother. The reasons for the second loss of custody were not made public, but it is known that Frances' medical history was sealed with the case.
The judge also issued a temporary restraining order, prohibiting Love from any contact with her daughter. In response, Love took to social media, saying in a since-deleted rant where she accused her daughter of being "not always honest" and "clearly deluded:"
"[Frances] thinks she has all this money, [but] the point is I have all the money she has (...) I hate to sound cold, but any kid of mine who pulls this (expletive) has lost her position."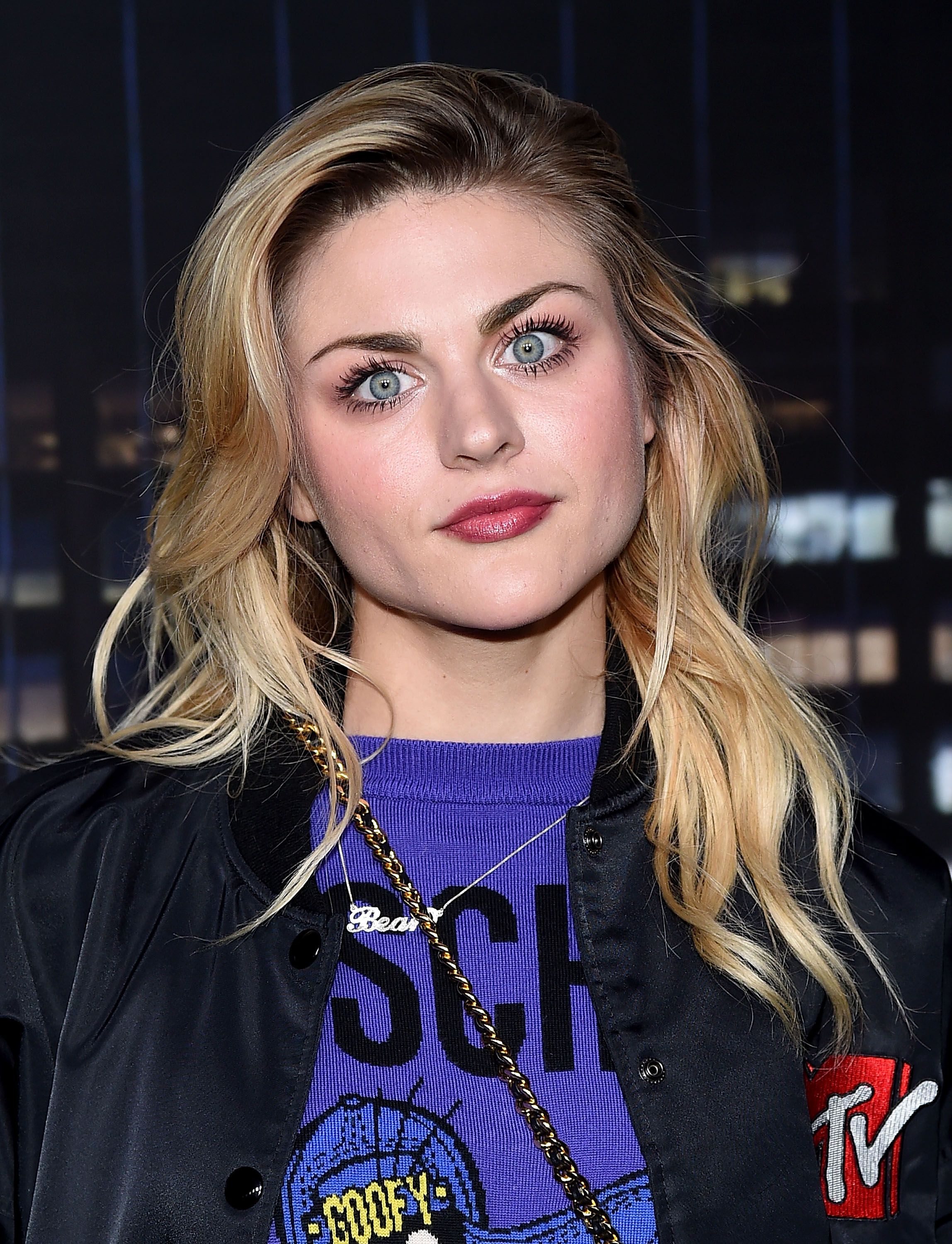 FRANCES BEAN COBAIN GROWS UP
Frances is now 27, the same age as her father when he passed away. The young woman is a talented artist and a model, and in 2017, she was chosen as the face of Marc Jacobs' Spring/Summer collection. Frances also sings, which is not surprising, considering her legacy.
Frances was also the executive producer for the HBO movie about Cobain's life, "Kurt Cobain: Montage of Heck." On her 18th birthday, Frances inherited 37% of Cobain's estate, and now controls the rights to his music and his image, and has since reconciled with her now-sober mother.
The future is, of course, in God's hands, but it seems that Cobain's wishes for his daughter have come true. Frances is a talented, successful young woman, with both feet on solid ground., despite her difficult childhood.