Mike Epps' Daughters Hug Him in a Sweet Father's Day Video
American comedian Mike Epps is a proud father of five daughters, and on Father's Day, he celebrated being their father by sharing pictures of them. 
Being the father of five adorable girls is worth celebrating, and on the occasion of Father's Day, actor and comedian Mike Epps was thankful to God for blessing him with his baby girls. 
In a post on his Instagram page, Epps shared three pictures showing him and his daughters at different times. The first of the lot was a short video clip of him surrounded by four of his daughters from years past.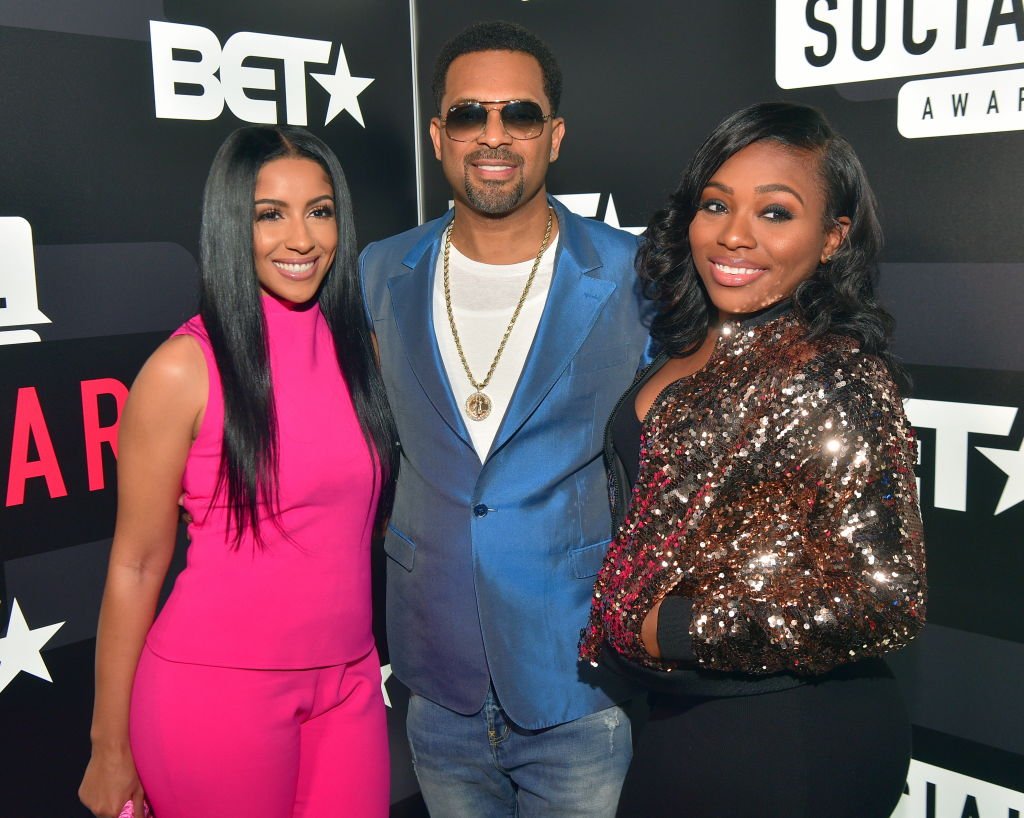 The second picture showed him and the four girls, all grown up as they posed for a cute snap, while the third picture showed Epps being a doting dad to his lastborn daughter, Indiana Rose, who is just three months. In the caption to the post, Mike Epps, who has a close relationship with all of his daughters, wrote: 
"Thank you God for my baby girls!" 
In a 2016 interview with PEOPLE, Epps spoke about his four older daughters, saying they were all number one in his eyes, and that he does not have a favorite. 
His older daughters are Bria, Makayla, Moriah, and Madison, who he described as really good girls, maintaining that he was blessed. 
Before his marriage to Mechelle, the comedian had a daughter, Bria, who was born in 1993, from a previous relationship.
Speaking about his past, the comedian said that being a man and a fan of hip hop, he grew up in an era where there were segments of the music genre that were degrading towards women. Hence, when he began having daughters, he had to change his music list. Explaining further, Epps said: 
"When you have girls, you see your mother, you see your grandmother, and you see your auntie. All my daughters look like my great ones, my loved ones, my older one..."
Mike Epps, a native of Indiana, has a tight-knit family. He was previously married to Mechelle McCain from 2006 to 2017. The former couple shares Madison and Moriah who were born in 2007 and 2005, respectively. 
Before his marriage to Mechelle, the comedian had a daughter, Bria, who was born in 1993 from a previous relationship, while Makayla was born in 1999. 
The comedian wed his present wife, Kyra Robinson, in 2019, and not long after their marriage ceremony, they announced that they were expecting a baby. 
The couple welcomed their daughter, Indiana Rose, and the actor revealed the adorable baby to the world via an Instagram video post in late March.