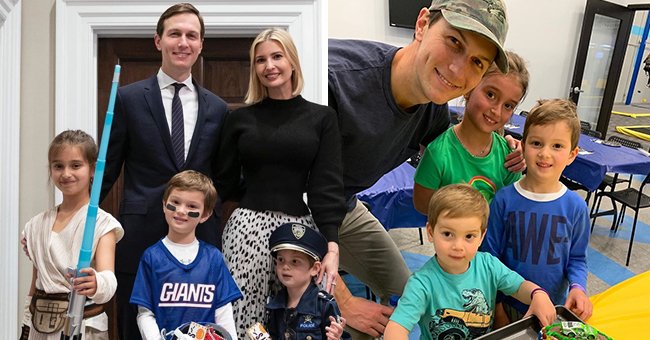 Instagram/ivankatrump
Ivanka Trump Gives Sweet Shout-Out to Husband Jared Kushner on Father's Day
The oldest daughter of the president of America, Ivanka Trump, shared a sweet message to her husband and father of her three kids, Jared Kushner, on Father's Day.
The duties of parenting include being present with support and care, as well as lovingly giving attention to your child. Annually there's a special day set aside to celebrate these real-life heroes, and it's called the Mother's Day, and the Father's Day celebration.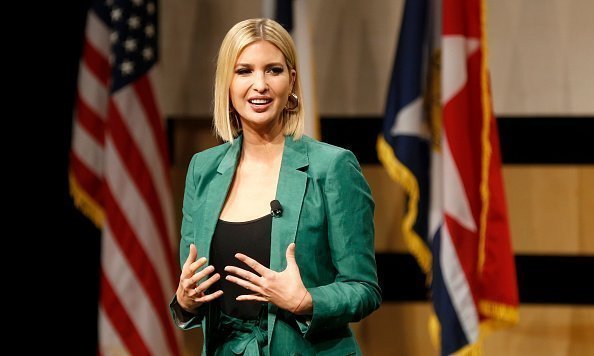 Ivanka Trump speaks before the signing of the White Houses Pledge To Americas Workers at El Centro community college October 3, 2019 | Photo: Getty Images
A few hours ago, Ivanka gave a heartwarming shout out to her husband and showed images of their kids' bonding with the father of three. The president, Donald Trump, also appeared side by side with his son-in-law in two images. She wrote:
"Happy Father's Day to my father, Jared and all the kind, fun and loving dad's [sic] out there! Today is for you!"
Ivanka, 38, posted another family photo, including herself, her husband, and their kids shortly after the first post, reminding her Instagram followers that the day is all about her man.
In the second post, she announced her gratitude towards her partner and concluded by stating how thrilled she is to have Jared in her life.
Reportedly, her speech was recorded since May, and she focused on the coronavirus pandemic and the economic situation.
Her other siblings, Donald Trump Jr., Eric Trump, and Tiffany Trump also reached out to their dad on Father's day with a series of heart-melting posts and messages to celebrate him on a personal note.
While the mother of three seems to have a happy family life, the same cannot be said about her relationship with the current first lady, Melania Trump, who is her dad's third wife.
According to reports, Mary Jordan's supposed biography about Melania which was later dubbed a "fiction," by the first lady's aide, revealed that both women have a rocky relationship.
The 38-year-old has often maintained that her stepmother is the "portrait of the family," as she barely speaks, in public, concerning anything. The publication also reported that Melania also has a nickname for her stepdaughter, which reflects her sense of entitlement.
In the wake of the ongoing protests in the country, following the death of George Floyd, an African American, the WSU Tech in Wichita, Kansas has withdrawn their decision to make Ivanka one of the key speakers for their graduation ceremony.
Reportedly, her speech was recorded since May, and she focused on the coronavirus pandemic and the economic situation. So there was no way she could have talked about the ongoing protest since the speech was done before the death of George Floyd.
Ivanka's personal life is, however, enviable, although she once dated high profiled individuals before meeting her husband in 2007, the couple has managed to maintain a desirable love affair and are living their best lives.
Please fill in your e-mail so we can share with you our top stories!