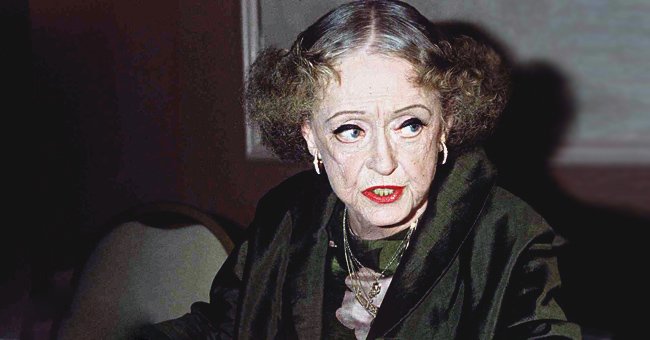 Getty Images
Bette Davis — Inside Life and Death of the Beloved 'All About Eve' Star

Bette Davis began her dreams of becoming an entertainer with a rejected admittance to a repertory but later became a successful Hollywood actress.
During her years as an actress, Bette Davis starred in several successful films and received the recognition she deserved. Here's a look at her life and career.
EARLY YEARS
The star was born Ruth Elizabeth Davis on April 5, 1908, to parents who divorced when she was ten years old. Her mother, Ruth, then raised Davis and her younger sister, Barbara, single-handedly.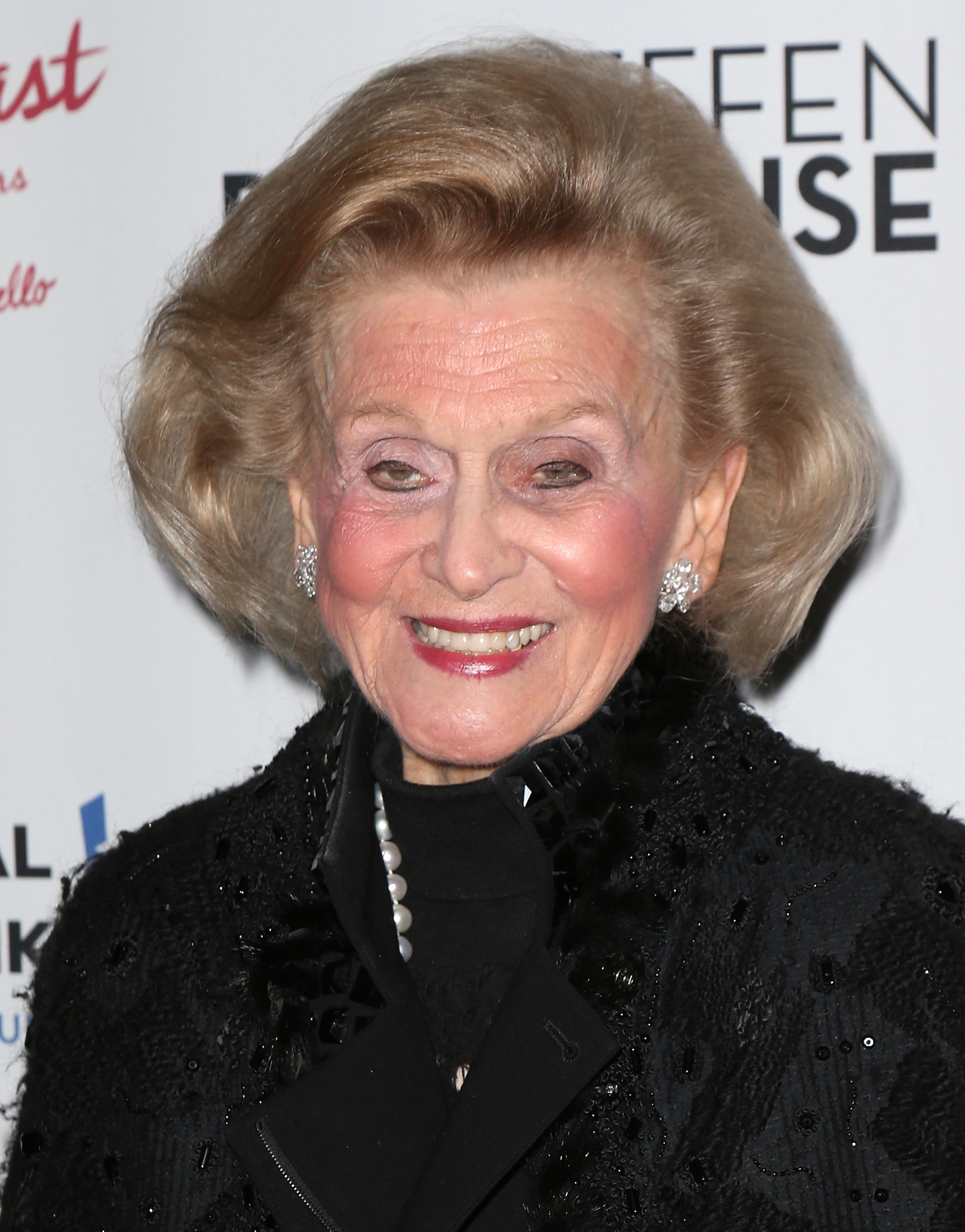 Barbara Davis attends opening night of Bette Midler in "I'll Eat You Last: A Chat with Sue Mengers" at the Geffen Playhouse on December 5, 2013 in Los Angeles, California. | Source: Getty Images
Thinking that dancers had an up-scale lifestyle, Davis decided to go for that field in entertainment but later realized that acting was what her heart yearned for.
In Cushing Academy, Massachusetts, Davis joined school productions to act and decided to attend Eva Le Galliene's Manhattan Civic Repertory after graduation. However, she was rejected.
The "All About Eve" star then took her talents to John Murray Anderson's Dramatic School, where she excelled.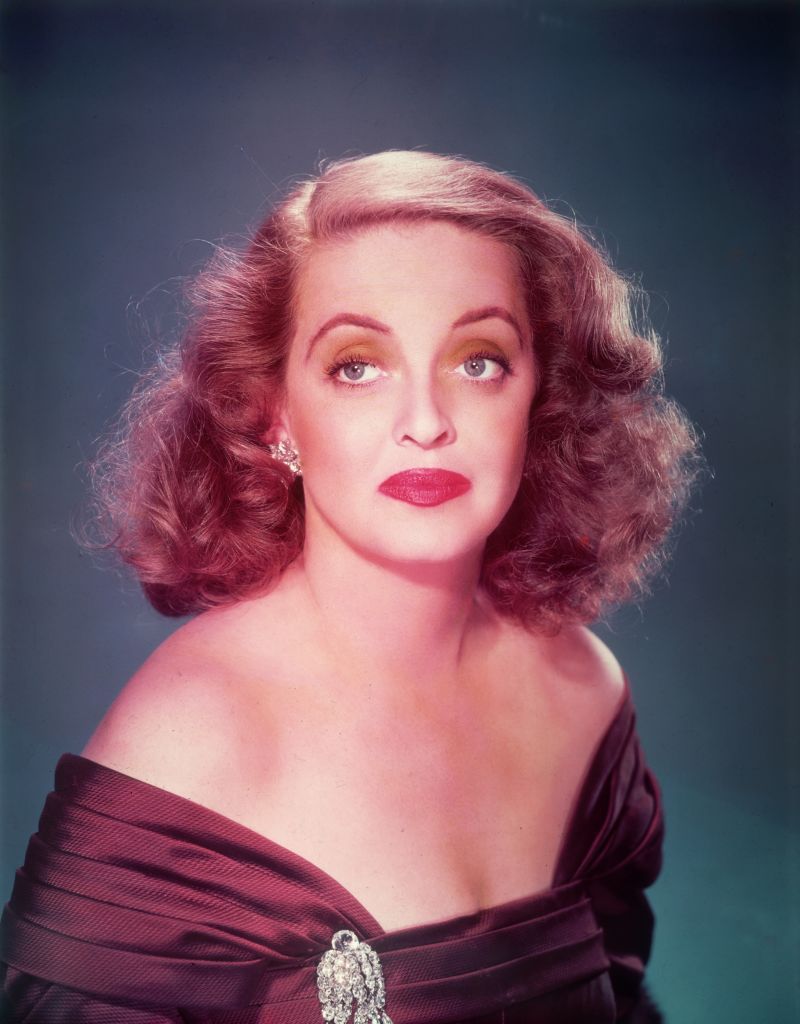 Bette Davis (1908 - 1989) in a promotional photo for the film, "All About Eve," 1950. | Source: Getty Images
Their feud stemmed from a love triangle with actor Franchot Tone and never died down.
STARTING HER CAREER
In 1923, Davis took the stage in the off-Broadway production "The Earth Between," Six years later, she made her Broadway debut in "Broken Dishes."
The following year, the stage actress moved to on-screen and appeared in the 1931 film, "Way Back Home," as her film debut with Universal.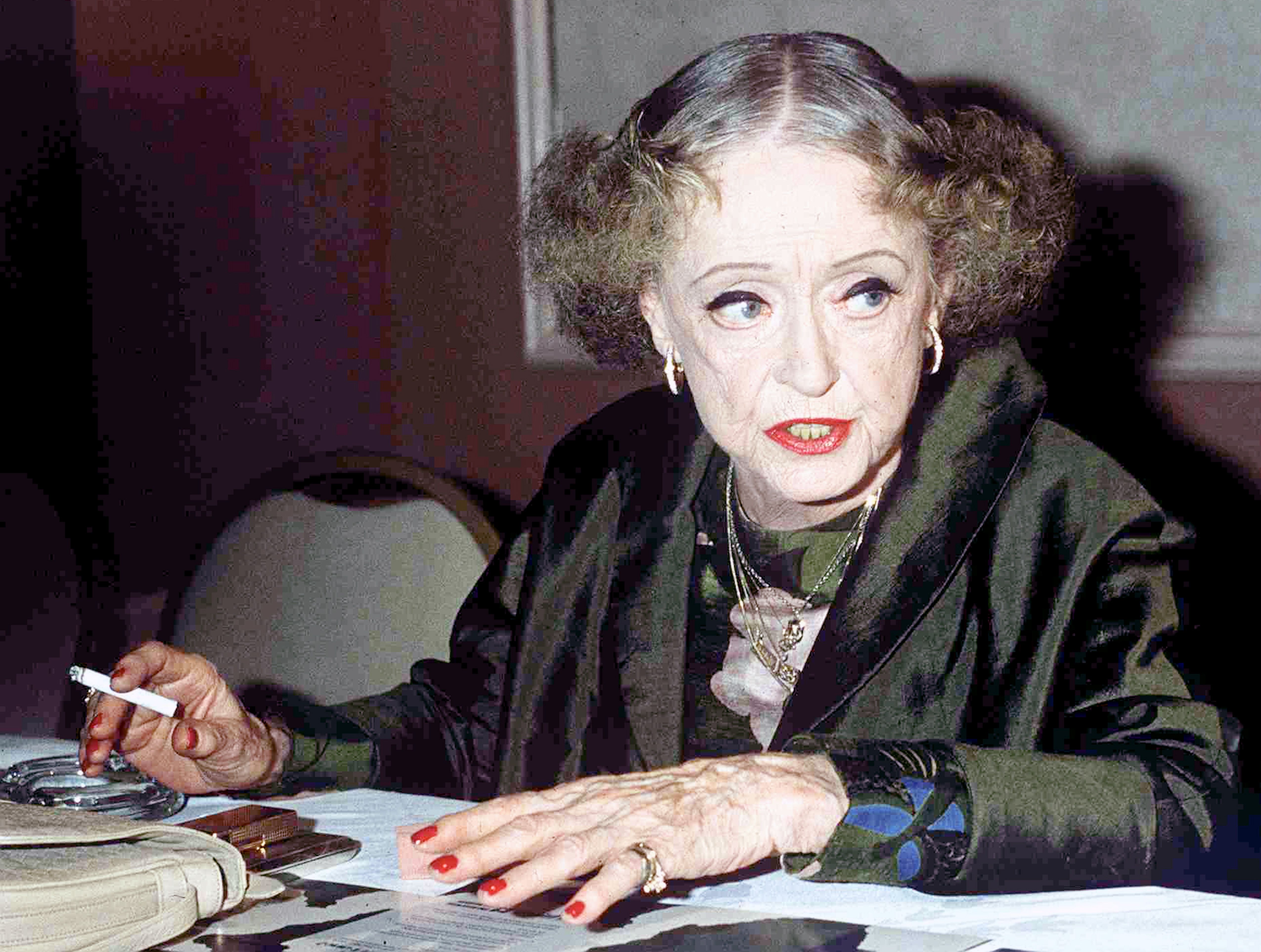 Bette Davis (1908 - 1989), circa 1985. | Source: Getty Images
Although she did her best, Davis failed to impress Universal, specifically with her acting in "The Bad Sister." In 1932, she signed with Warner Brothers Pictures, and her career changed forever.
BECOMING A STAR
The award-winning actress got her breakthrough role in the 1932 movie "The Man Who Played God" and became known as an entertainer who could play versatile roles.
She had a few other movies that were relatively successful before landing the notable character of Mildred Rogers in "Of Human Bondage."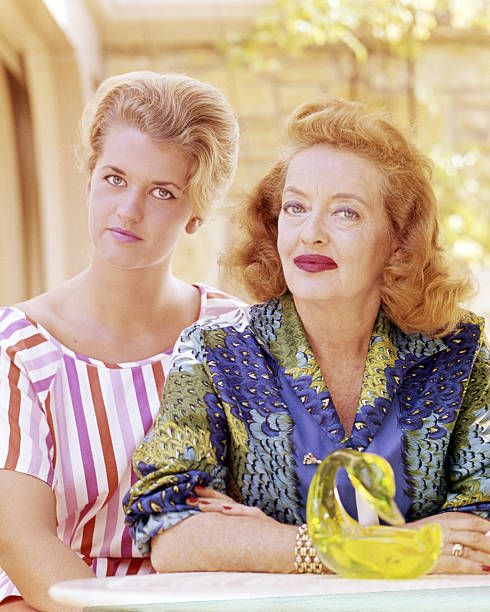 Bette Davis (1908 - 1989) with her daughter Barbara Davis Sherry (later known as B.D. Hyman), circa 1965. | Source: Getty Images
Although she was eyed for an Oscar Award, Davis did not win; but her career was just beginning. In 1935, the star won her first Oscar Award for her role in "Dangerous."
Three years later, she was nominated for her second Academy Award for her role in "Jezebel" and made more successful films, including "Dark Victory" and "Now, Voyager."
The massive amount of money she brought in Warner Brothers allowed the press to call her "the fourth Warner brother."
PUTTING HER CAREER FIRST
Throughout the '30s until the '50s, Davis married four times. Her first husband was Harmon Nelson, followed by Arthur Farnsworth. She later married William Sherry and then Gary Merrill.
Although she fell in love four times, Davis made it clear that her career was her first priority. The '40s saw successful films for the actress, but each one was at a decline.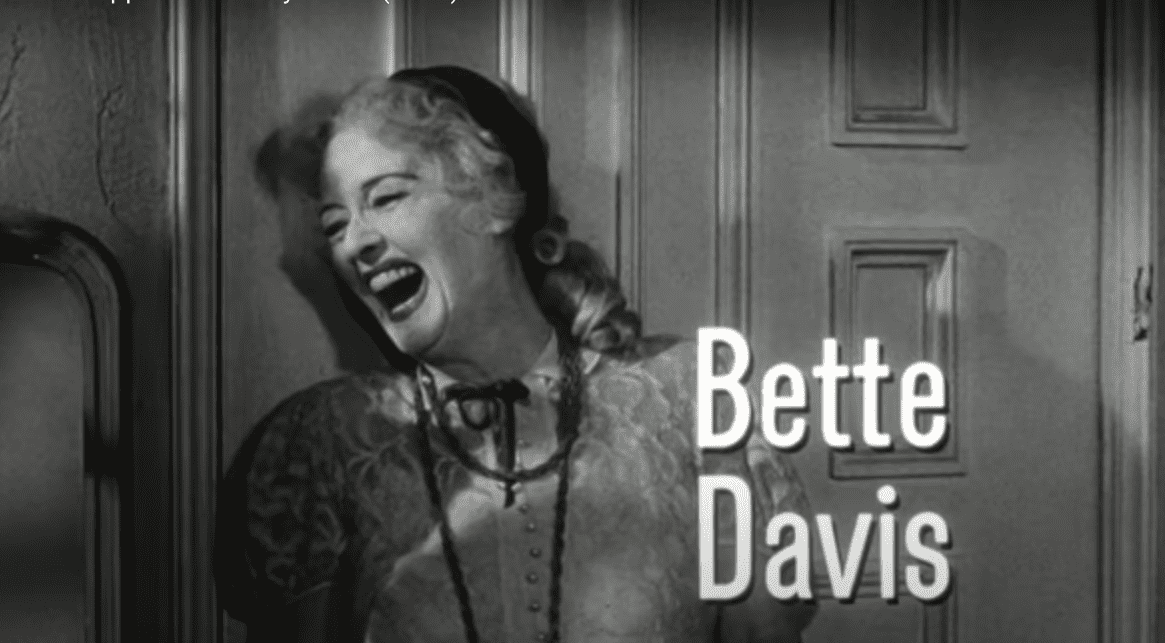 Bette Davis in the film "What Ever Happened to Baby Jane?" | Source: Youtube.com/MovieClipsClassicTrailers
However, she regained her fame in the 1950 movie, "All About Eve," which got her an Oscar nomination. Her next Oscar nomination came in 1962 for her role in "What Ever Happened to Baby Jane?"
It was in the movie that Davis shared the screen with Joan Crawford and birthed a great conflict that lasted until their last breath.
Their feud stemmed from a love triangle with actor Franchot Tone and never died down. Davis died in 1981, at the age of 81, and Crawford passed away 11 years before.
Please fill in your e-mail so we can share with you our top stories!