Yolonda Ross Plays Jada Washington on 'The Chi' — A Glimpse into Her Personal Life and Career
Actress and director Yolonda Ross, best known as Jada Washington on the TV series "The Chi," once admitted to being very similar to her on-screen character.
Born in Omaha, Nebraska, Ross has been active in the entertainment industry for over two decades! In the 90s, as soon as she graduated from Omaha Burke High School, she left her hometown to pursue a fashion career in New York.
Ross has also worked as a director, writer, and producer.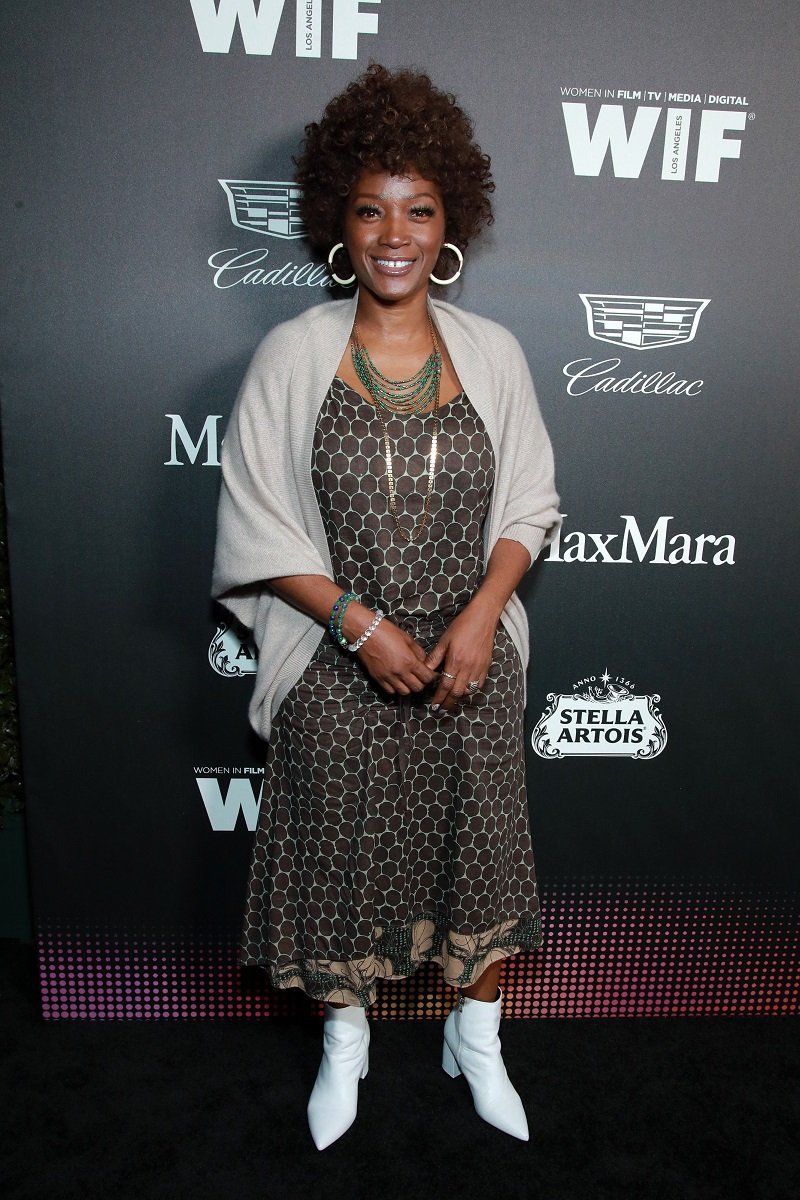 YOLONDA ROSS' MOVIES AND TV SHOWS
Ross pointed out that she always had an itch for moving away from Omaha growing up as she wanted to seek new adventures. Fortunately, things worked out for her!
She landed her first acting gig in 1997 when she was cast as Jackie for an episode of "New York Undercover."
In 2001, she gained notoriety for her outstanding performance of Treasure in "Stranger Inside." That role, in fact, earned her a Gotham Award, as well as nominations for a Black Reel Award and a Film Independent Spirit Award.
In the following years, she worked on different films and short movies, including "The Taste of Dirt," "Third Watch," and "Law & Order: Criminal Intent."
In 2013, Yolonda Ross and LisaGay Hamilton co-starred in the highly-acclaimed independent movie "Go for Sisters," which also got her a Film Independent Spirit Award nomination for Best Supporting Female.
Most recently, she has been playing Jada Washington on the Showtime TV series "The Chi," which chronicles the lives of a group of people of all ages trying to establish themselves on the South Side of Chicago.
ROSS' THOUGHTS ON "THE CHI"
During an interview with CBS Los Angeles, the actress pointed out that Jada was among the easiest characters she had ever portrayed because she is very similar to her.
Ross confessed that reading for the part and remembering her lines was easy because the things that Jada was supposed to say were the same things that she or her sisters would say.
Apart from that, Ross admitted to feeling comfortable working with the series creator Lena Waithe because she was allowed to write for herself and the Black community. About it, Ross said:
"Let each group write for themselves. If you're capable, why not, why would you hold somebody back from that. It just makes the voice more authentic."
YOLONDA ROSS ON WORKING WITH DENZEL WASHINGTON
Another aspect of her career addressed during that interview was the time she worked with Denzel Washington on his directorial debut "Antwone Fisher" back in 2002.
Ross pointed out that she liked working with actors who were also directors as they know how actors communicate and are also capable of getting a scene done quickly.
About Denzel Washington, Yolonda Ross said that he always knew what he wanted and how to get it from them. Finally, the actress admitted that she would love to work with him again.
If being a talented actress wasn't hard enough, Ross has also worked as a director, writer, and producer for her short film "Breaking Night." Her work later became the music video of Manfred Mann's song "Blinded By the Light."
ROSS' THOUGHTS ON WORKING AS A DIRECTOR
Talking to The Reader, Ross admitted that she wanted to open more doors for women who want to take on directing gigs, adding that there was a lot more work to be done in that aspect. She added:
"As women in the industry, we're all pushing to make more progress and generate more work and opportunities for ourselves because it's still a boys club."
Yolonda Ross also provided her voice for the audible version of Hannah Weyer's book "On The Come Up." At the moment, she is focused on "The Chi," which third season premiered on June 21.