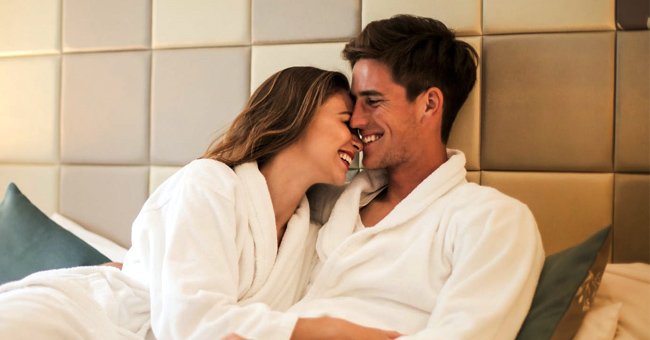 Getty Images
Daily Joke: A Married Couple Stays Overnight in a Hotel While Traveling

A married couple was on a road trip to see their family when they ended up spending the night at a hotel with a bill that shocked them.
A
man and a woman
were on their way to visit family. After spending eleven hours on the road, they decided to call it a night and get a few hours of sleep in a nearby hotel.
The couple planned to sleep for only four hours and waste no time as they hit the road once again to continue their trip.
When the four hours were up, the husband and wife went to the front desk to check out. To their surprise, the bill handed to them totaled $350.
The man exploded and demanded to know why the hotel charged a whopping amount for a four-hour stay.
Although the hotel was beautiful, their room and stay were definitely not worth $350, he explained to the desk clerk. However, the clerk responded that $350 was their standard rate.
After some time arguing, the man demanded to see the manager, who explained that the hotel boasts of an Olympic-sized pool and huge conference center, which guests are free to use.
"But we didn't use them," the husband said. "Well, they are here, and you could have," the manager replied. He then added that the couple was free to watch the shows in the hotel.
"We have the best entertainers from New York, Hollywood, and Las Vegas," he said. "But we didn't go to any of those shows," the husband replied.
Again the manager said that they could have. The manager pointed out several more amenities to the couple, but the husband kept rebooting that they never used any.
Eventually, the man gave up and agreed to pay. He asked his wife to write a check, and so she did as she was told before handing it to the manager.
"But ma'am, this is made out for only $50," the manager said in surprise. "That's correct. I charged you $300 for sleeping with me," the wife replied. "But I didn't," the manager exclaimed. Wittingly, the woman responded:
"Well, too bad, I was here, and you could have."
Did you like today's joke? Get more laughs in and find out what happened to a man who took his blonde girlfriend to her first football game.
Please fill in your e-mail so we can share with you our top stories!