Katy Perry and Orlando Bloom Have Not Yet Decided on the Name of Their Unborn Baby
Katy Perry has revealed that she and Orlando Bloom have not yet decided what to call their unborn child. 
Katy Perry and Orlando Bloom are expecting their first child together; however, she has revealed that they have not yet decided on a name. 
Perry announced that she was pregnant in March when she released the music video for her song "Never Worn White."
During an interview with Mix 1041 Radio, the singer spoke about expecting her first child, saying they had options, she would wait to meet her child before naming her. 
While she had some experience with kids, she said there are a lot of rules to being a parent, and that she had been experiencing a myriad of emotions. She said, 
"I've been overwhelmed, I've been anxious, I've been happy, I've been overjoyed, I've been depressed. The world is just a wild time and its a wild time to bring life into the world."
The couple announced that they were expecting a girl after Perry shared a hilarious photo of Bloom with pink frosting on his face. 
While this is her first child, For Bloom, this will be his second child after son Flynn, 9-years-old, who he shares with ex-wife Miranda Kerr. 
Perry who has been isolating at home shared that she was doing well.
As her due date looms, a source revealed that they were preparing their home for the newborn's arrival. 
Perry, who has been isolating at home, shared that she was doing well, despite the COVID-19 pandemic. She said
"I'm grateful that I'm not giving birth tomorrow. We have some horrible days where I want to cry, but I believe when we look back at this, for myself, it will be this beautiful bond that we created."
When appearing on "The Graham Norton Show," Perry revealed that she was learning how to be a mother fast, including being woken up early.
While isolating at home, the Grammy winners nieces and nephews, as well and Bloom's son, have been sharing the house with her.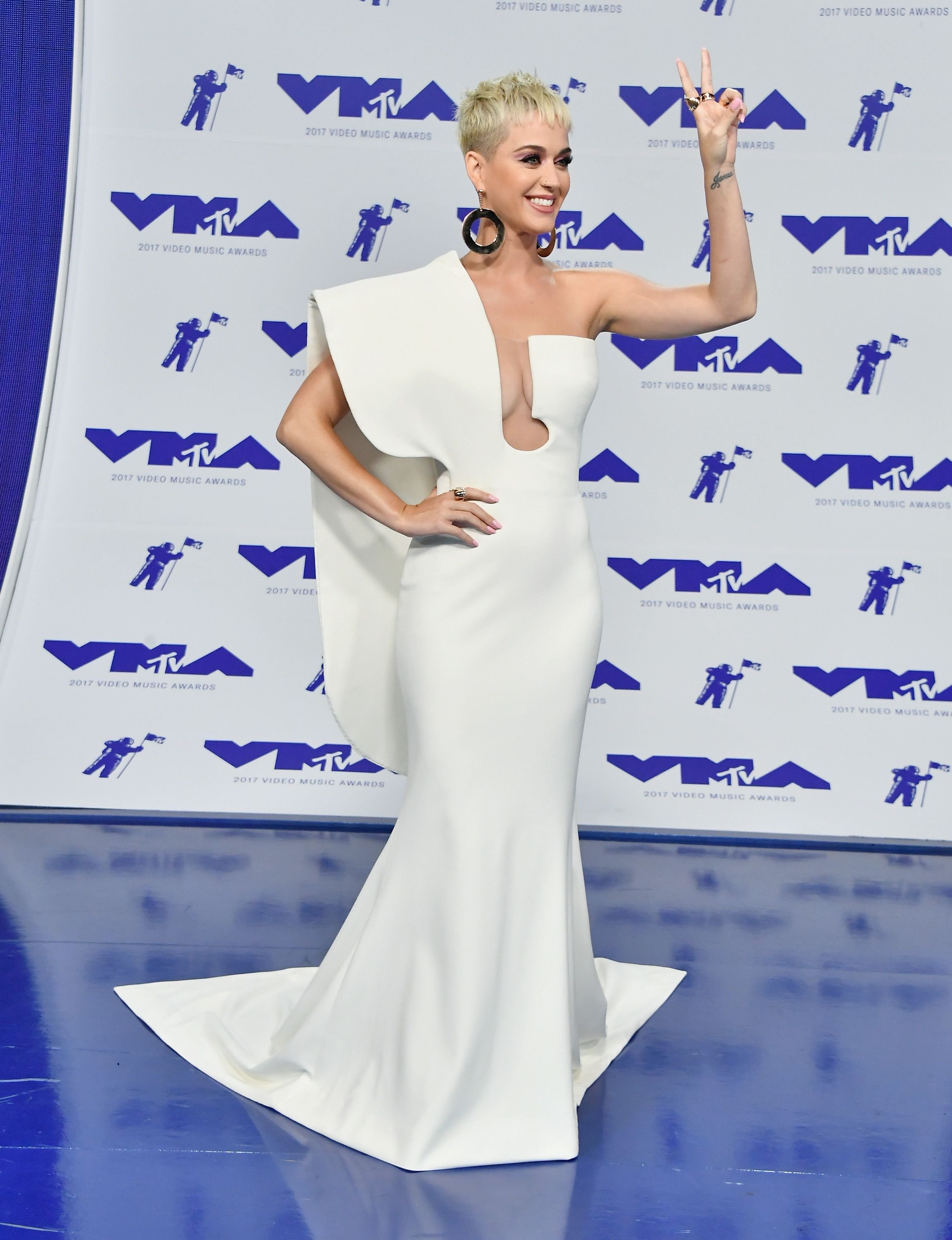 After years of dating, the couple was engaged on Valentine's day when Bloom proposed with a beautiful pink and gold ring.
The singer also announced that she is releasing a new album on August 14th and joked that she was not sure which was going to arrive first, the baby or the album.