Kandi Burruss' Youngest Daughter Blaze Celebrates Her 7th Month Birthday with Family & Friends in New Photos
"Real Housewives of Atlanta" star Kandi Burruss shared beautiful uploads of her daughter's 7-months-old celebration with family and friends.
The ongoing health crisis certainly has nothing on the reality tv star who showed her Instagram fans that celebrating her toddler, Blaze Tucker, as she ages brings delight and joy to the family.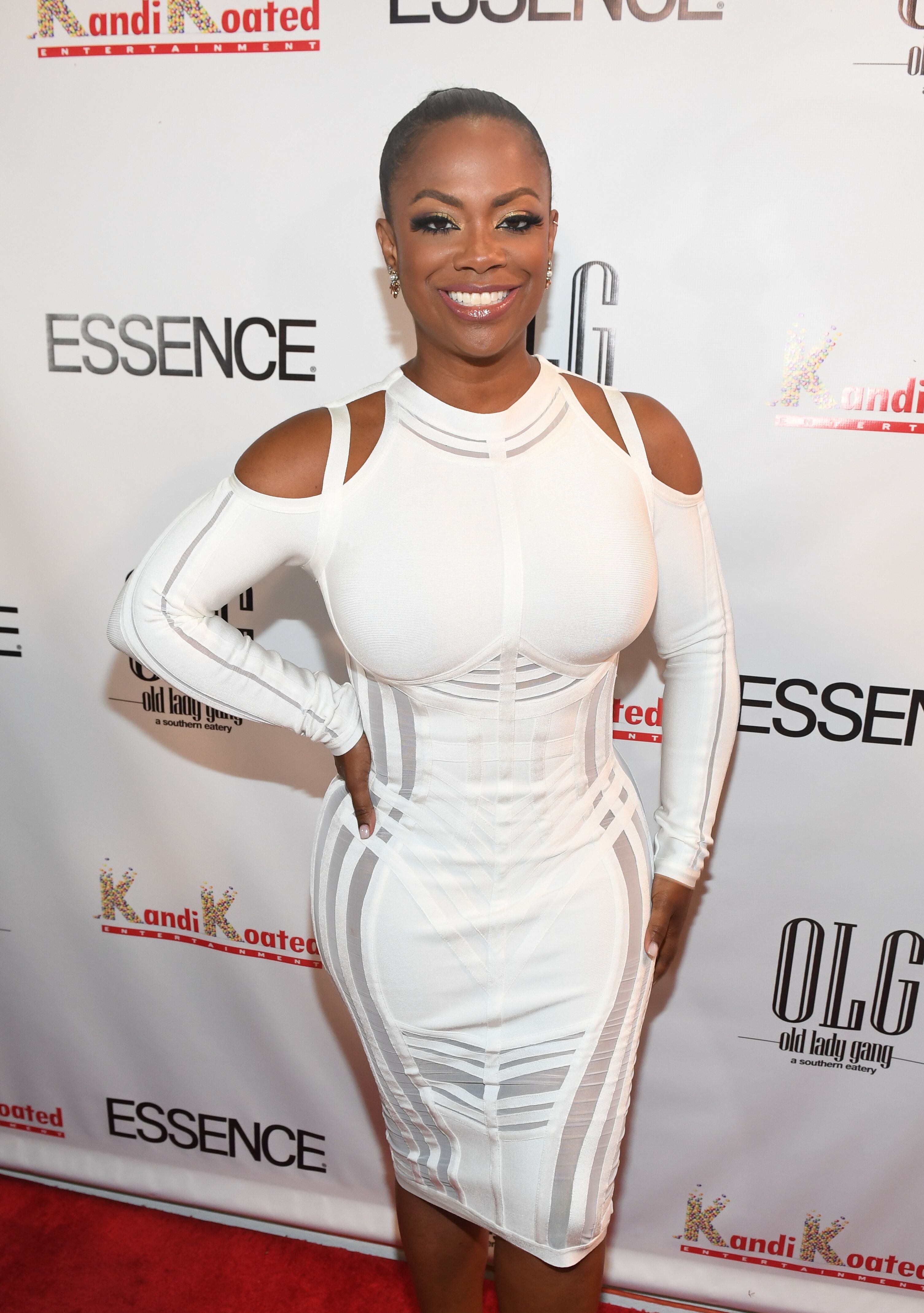 Burruss shared a series of adorable pictures of baby Blaze with her grandma and other loved ones. The celebrant also featured in shots with her mom, who lovingly held onto her. The "RHOA" star's husband, Todd Tucker, also appeared in one of the uploads.
In the image, father and daughter were seen enjoying some pool time as the 7-month-old was adorned in a green swimsuit and carried by her shirtless dad. Mommy gushed on the little princess, she wrote:
"Happy 7month Day @blazetucker!!!! You bring so much joy to our lives. I can't believe you're 7months old already."
Fans were in on the admiration and took to the comment section to express their thoughts. Baby Blaze is Burruss' second child for her husband, Todd. The couple shares a son, Ace Tucker. However, they have two daughters from previous relationships.
Kandi has a teenage daughter named Riley from a past relationship while her man, Todd, has a young adult daughter named Kaela. All four kids enjoy a blended and happy home. 
The couple's youngest child was delivered via surrogacy.
The youngest Tucker is getting as famous as her mom. This is because she looks effortlessly flawless in most of her images, making her fans' favorite.
Fans have also noticed the striking resemblance between Blaze and her mother. When Blaze turned one month old, her mother blessed fans online with a photoshoot of her mini-me in a lovely robe.
Comments that followed the post affirmed that Todd's daughter looks every bit like his wife. Blaze was delivered via surrogacy.
Burruss is not the only celebrity to have employed the use of a surrogate. Gabrielle Union, Sarah Parker, and Andy Cohen all used surrogates.
Irrespective of how popular this process is, stigma is still inherent in the society, and the "RHOA" star has been a victim of such stigma.
She once shared how a family member judged her choice and explained that it hurt her. At the moment, the Burruss-Tucker family could not be bothered as their daughter, who they referred to as their "newest heartbeat," gives them the utmost joy!