Marlon Wayans Shows off His Big Happy Family with Famous Siblings & Parents in a Father's Day Post
Marlon Wayans recently shared a throwback photo that featured him and his siblings alongside their parents. The picture saw the famous family looking happy to be together.
Actor Marlon Wayans joined in the Father's Day celebration, on Sunday, by giving fans a sneak peek into one of the sweet moments with his large family.
In a recent Instagram post, Marlon shared a throwback photo of himself posing alongside his famous siblings and parents.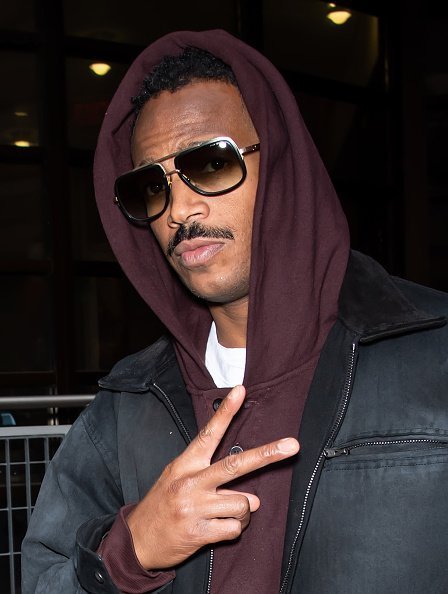 The adorable photo saw the large family taking different poses as they all flashed charming smiles. Marlon shared the post alongside a lengthy tribute to his father, Howell Wayans.
In his note, Marlon thanked Howell for raising them while also describing him as an example of God's work. Marlon also listed some of the life lessons he learned from his dad and concluded by writing:
"Thank you, Pop. Love you for life."
Famous friends of the family seemed to be thrilled by the post, as many took to the comment section shortly after Marlon shared the tribute.
Rapper Ludacris wrote, "Thank God For This Family. Legendary????????". Model Jillisa Lynn added, "Awww? happy Father's Day to you, your pops and all the dads in your family." Several fans also left their best wishes.
Marlon is best known for his work on the "Scary Movie" Franchise, which earned about $280 million.
Earlier in June, Marlon was on an Instagram live session with television personality Terrence Jenkins and what was meant to be a friendly conversation turned into a heated argument.
According to Jenkins, Marlon could only credit his success to his family, but social media users didn't agree with him. One twitter user wrote:
"Marlon Wayans didn't give us all these treasures to be disrespected by a subpar TVhost like Terrence J."
Another user also jumped to Marlon's defense by writing, "Nobody Black was doing what Keenan Wayans was doing back then. What is Terrence J talking about."
However, the two men later came out to reveal that their conversation had all been a joke, and Marlon even posted an apology from Jenkins.
Speaking of jokes, Marlon once spoke about his worst moment, and according to him, it was a prank his brothers had pulled on him during an Emmy Award.
Marlon and his siblings are famous for their mark in the entertainment industry, and over time, they have garnered several achievements collectively and individually.
Marlon is best known for his work on the "Scary Movie" Franchise, which earned about $280 million. He also wrote, produced, and appeared in the 2016 film "50 Shades of Black."