Katy Perry Shows off Her Huge Baby Bump during an Adorable Dance Session in the Bathroom
Iconic singer Katy Perry, 35, took to her Instagram story to share a cute mirror selfie as she flaunts her growing baby bump while dancing in her well-spaced bathroom.
Katy Perry recently released "Daisies," the first single of her sixth studio album scheduled for release by Capitol Records on August 14. She has been promoting her new single in an impressive fashion.
The expecting mom "Instastoried" a mirror selfie of herself while brushing her teeth and grooving to the beat of the remix of her hot new tune "Daisies," by Dutch DJ Oliver Heldens.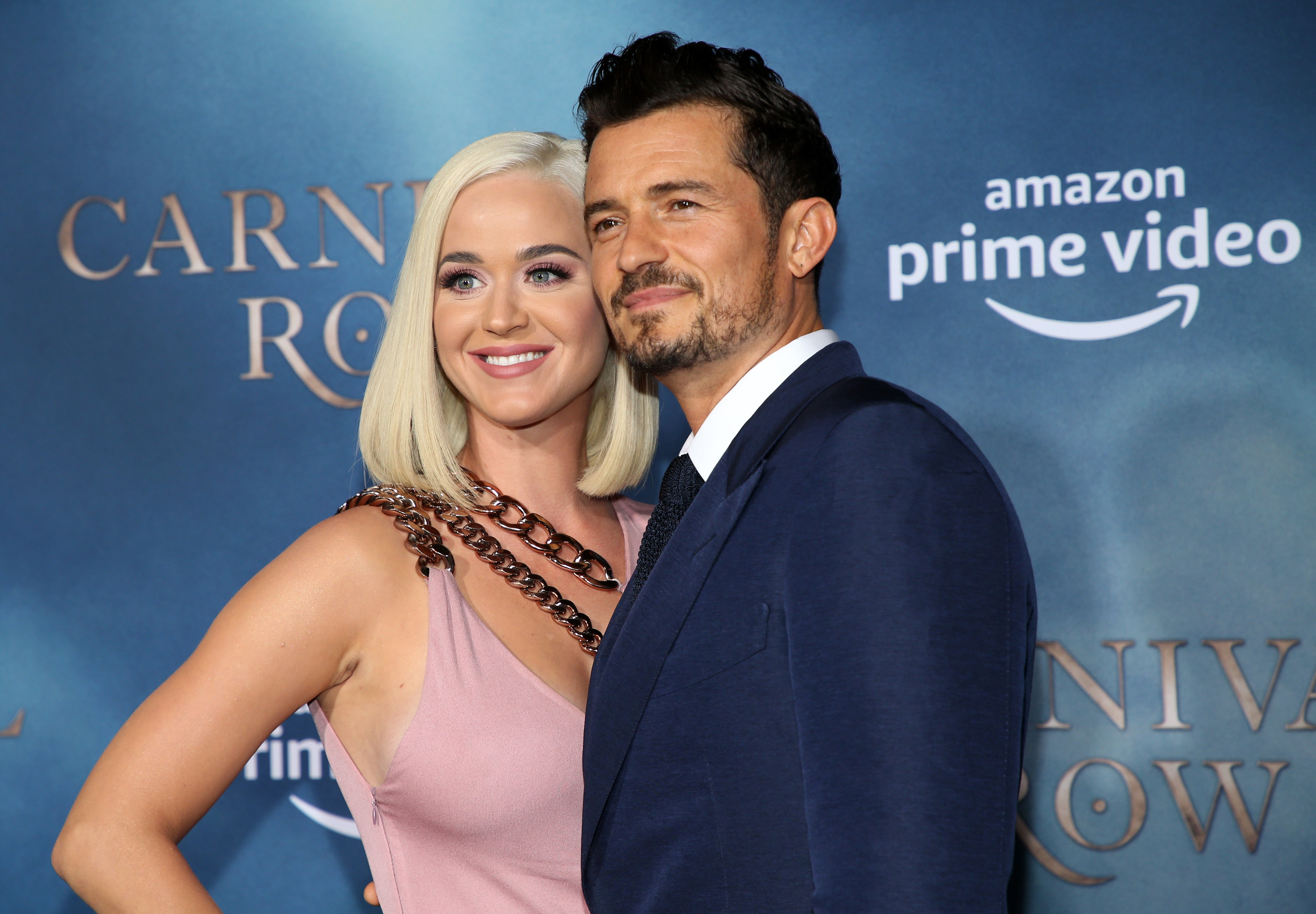 The 35-year-old singer looked chic in her mini green floral print dress, which she paired with a matching turban. The loose gown did little to cover up her protruding tummy as Perry proudly cradled her baby bump. 
Katy Perry is expected to welcome her daughter this summer, and fans are already speculating that her parents might name her Daisy due to the timing of Perry's latest single. Earlier in the week, while speaking about naming her daughter, the pop star revealed:
"We have yet to decide specifically on her name because, I think, we've got options, and she'll tell us."
Fans of the 13-time Grammy nominee can be forgiven for guessing Perry would name her baby girl Daisy because "Daisies" has a deeper meaning for the singer.
On Valentine's day 2019, Katy Perry was surprised with a daisy-shaped $5M Neil Lane engagement ring, from her then-boyfriend, and iconic actor Orlando Bloom. 
Before dating Orlando Bloom, the "Fireworks" singer was married to British comedic actor Russell Brand.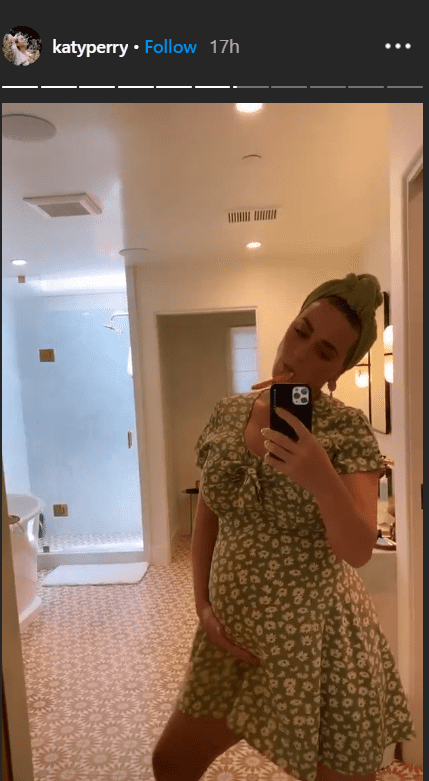 The cute couple reportedly began dating sometime in 2016, and they have spent the better part of the year self-isolating together due to the novel Coronavirus. 
During a recent interview on Boston Radio station Mix 104.1, the pop queen revealed that she and her husband-to-be, Bloom, have spent a lot of time with her sister's children, which has got Bloom all charged up to be a dad of a daughter. In her words:
"He is really excited for a little girl. They say that little girls are, you know, daddy's little girl. That's how it's gonna be, we'll see!"
Katy Perry also admitted that she had experienced every range of emotion possible during her first pregnancy, but she has been able to handle every challenge as it comes.
While Perry is a first-time mom, her fiance, Bloom, is already familiar with parenthood. Bloom shares a 9-year-old son, Flynn Christopher, with his ex-wife Miranda Kerr. 
Before dating Orlando Bloom, the "Fireworks" singer was married to British comedic actor Russell Brand for only 14 months, between 2010 to 2011. 
Despite all the new changes that come with a first pregnancy coupled with the uncertainty that has engulfed the nation due to the COVID-19 outbreak, Perry has remained positive and cannot wait to welcome her baby girl.