Family and Friends Pay Tribute to Rayshard Brooks during a Private Funeral in Atlanta
Rayshard Brooks was honored in a televised memorial service on Tuesday. Friends, family, and concerned citizens spoke at the event, which has added fuel to the fire surrounding black deaths by police.
On Tuesday, friends and family gathered in Atlanta at the Ebenezer Baptist Church to celebrate the life of Rayshard Brooks. The place once saw the likes of the late Reverend Martin Luther King Jr serve as pastor. 
Organizers deemed the setting a suitable one for Brooks, who died when a police officer shot him twice in the back after responding to a call that Brooks was sleeping at a Wendy's parking lot.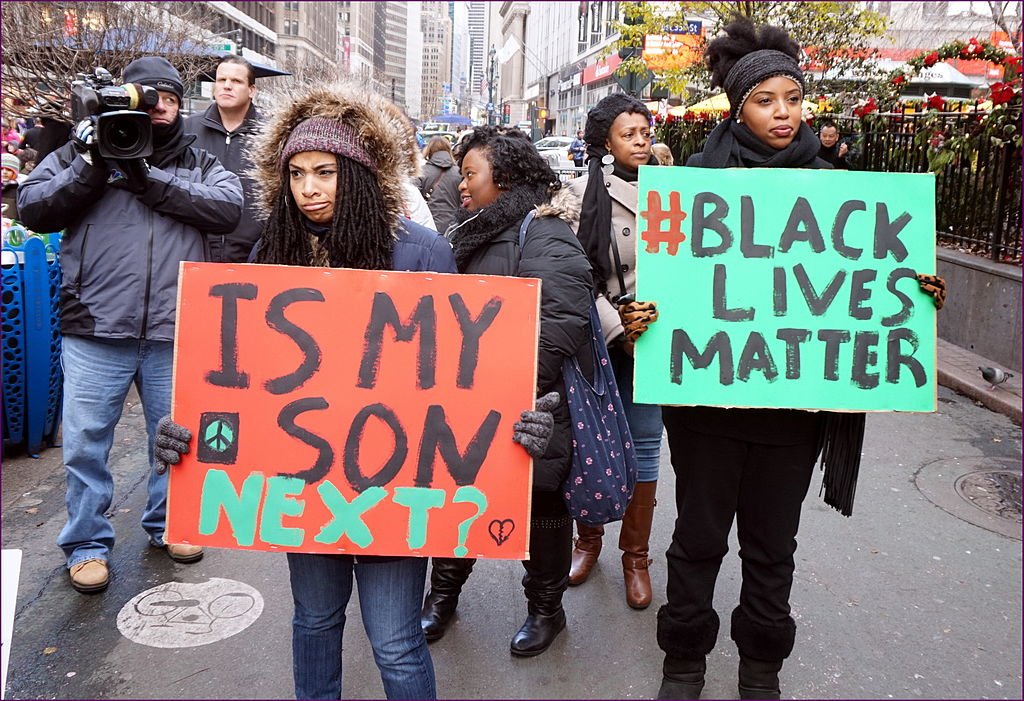 MEMORIAL SERVICE FOR RAYSHARD BROOKS
The 27-year-old's death has vamped up protests which sparked last month following the death of George Floyd at the hands of another officer. Details of Brooks' situation, however, are controversial. 
Regardless, those who knew him remembered the father-of-four for his caring nature. His mother-in-law recalled how Brooks would call her "mom," and she would call him "son."
Brooks' cousin, Jymaco, reminded the audience to appreciate what they have now before it's gone. "For all of us that are still here, throw away your grudges," he urged. 
"'Life shouldn't be this complicated," says the cousin of Rayshard Brooks, who was fatally shot by police Friday in Atlanta.https://t.co/XZdnBVse22

— MSNBC (@MSNBC) June 16, 2020
CELEBRITIES IN ATTENDANCE 
Reverend Bernice King, Martin Luther's youngest child, also shared some passionate words about the deceased and the plight of black lives. Brooks wife, Tomika, also attended.
There were some celebrities present as well. Rapper T.I., and his wife Tiny Harris, Phaedra Parks, and comedian and actor Tyler Perry all showed up to give their support. 
MEGHAN MCCAIN SAYS TRAINING REQUIRED
Earlier this month, other celebrities spoke against those criticizing Brooks' actions at the time of his death. Talk show host and daughter of the late senator John McCain, Meghan McCain, hit back in an episode of "The View." 
"I hope this doesn't sound trite, but I've certainly been drunk at a Wendy's before, and I wasn't shot," stated the 35-year-old. She insisted that more police de-escalation training is necessary.
JUSTIN TIMBERLAKE CALLS FOR CHANGE
Singer Justin Timberlake also voiced his take on the incident. He explored the topic and real-life instances of racial injustice as he shared a photo of Brooks holding one of his three daughters. 
"The system needs to change... it has repeatedly shown us that Black people in America are not safe," wrote Timberlake. He mentioned other names of black people recently killed by police. 
TYLER PERRY TO PAY FOR KIDS' COLLEGE TUITION
It was producer Tyler Perry who reportedly paid for Brooks' funeral. Last week, the "Madea" actor offered to cover all four of Brooks' kids' college education as well. 
According to People, Perry expressed his condolences to the family through a source. Brooks is survived by his wife, step-son Mekai, 13, and daughters Blessing, eight, Memory, two, and Dream, one. 
UPDATE ON THE CHARGES FOR OFFICERS
Last week, Garrett Rolfe, who fired the shot that killed Brooks, was charged with 11 offenses including felony murder. A death penalty is a possibility in the case. 
Tyler Perry Is Paying for Rayshard Brooks' Funeral — and His 4 Kids' College Educations (Source) https://t.co/m4jAcNaCgM

— People (@people) June 15, 2020
Responding officer Devin Brosnan was charged three times, once with aggravated assault. Fox News reported that Brosnan's attorney said their client would not plead guilty or serve as a witness, as some have said. 
MILLER EXPRESSES HER HOPE FOR JUSTICE
On the night of June 12, Brooks spoke to officers for a lengthy period before things escalated, and he took a taser from one of the men. He then ran away, turned and aimed the taser, then continued running. Rolfe shot him soon after. 
Ex-Atlanta Police officer Garrett Rolfe, who fatally shot Rayshard Brooks, has turned himself in to authorities, the Fulton County Sheriff's Department says. He faces a felony murder charge and if convicted, could face life in prison or the death penalty. https://t.co/ZTniFfXows pic.twitter.com/iQpoQG84j0

— CNN Breaking News (@cnnbrk) June 18, 2020
Brooks' wife Miller was with him for eight years. Right after she found out about the death, she dropped to her knees. She would later tell the media that she wants the officers "to go to jail."