Kiely Williams Was a Member of The Cheetah Girls — a Glimpse into Her Life and Career
Singer and actress Kiely Williams, a former member of The Cheetah Girls, has had a very difficult relationship with the other two members of the girl group 3LW.
Williams, born in July 1986, has been involved in the entertainment industry for over two decades. In 1999, Adrienne Bailon, Naturi Naughton, and Williams created the R&B group 3LW – an acronym for 3 Little Women.
[Williams and Naughton's] relationship is not likely to improve.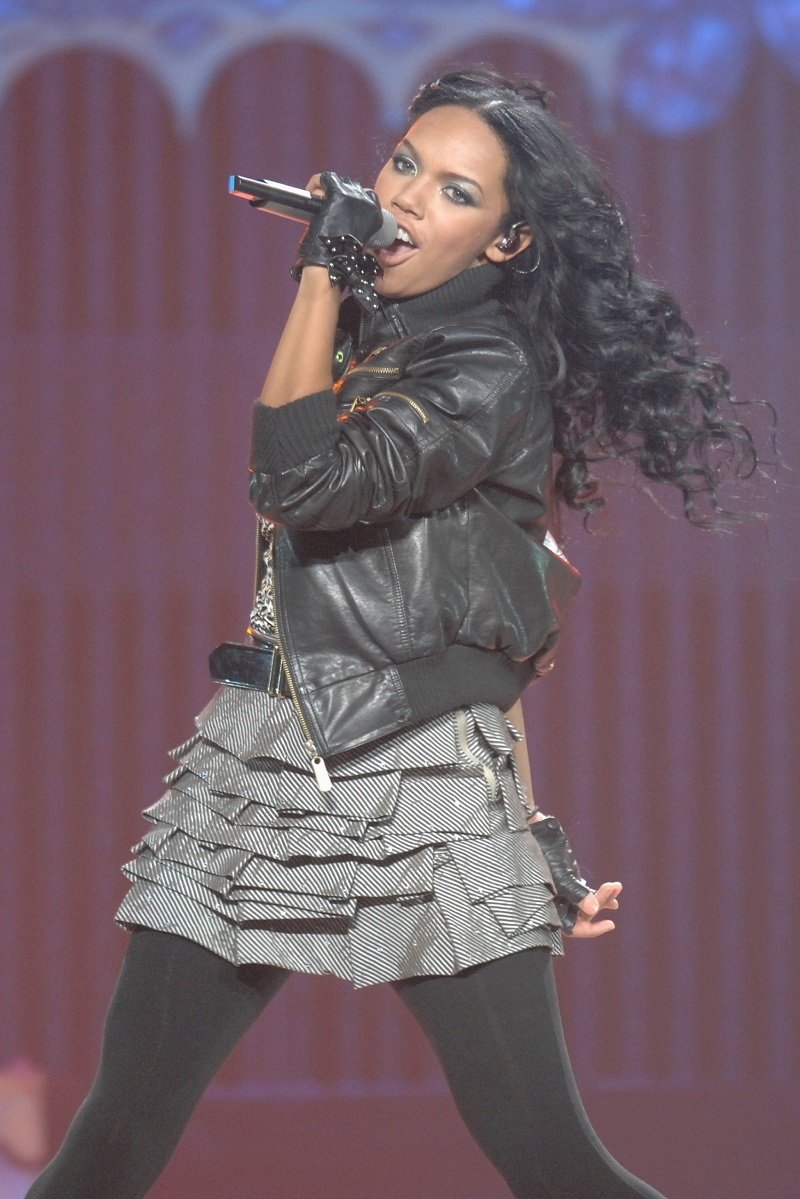 KIELY WILLIAMS' CAREER
Only one year later, and thanks to hit songs like "Playas Gon Play" and "No More," they became one of the most promising groups in the States, touring alongside Nelly and Destiny's Child.
If that wasn't enough, their debut album was certified platinum by the RIAA. Unfortunately, things between Williams and Naughton got so complicated that the latter was forced to leave the group in 2002.
Singer Jessica Benson stepped in to replace Naughton, but Disney eventually contacted Williams and Bailon to join Raven-Symoné and Sabrina Bryan and be part of a film titled "The Cheetah Girls."
The movie was so successful that The Cheetah Girls became a real-life music group. Everyone but Symoné, who decided to pursue a solo career, stayed in the group until 2008 when it was disbanded.
KIELY'S RELATIONSHIP WITH HER FORMER BANDMATES
A lot has changed in all these years. Adrienne Bailon, for instance, is one of the co-hosts of "The Real." Raven-Symoné, on the other hand, worked on "The View" for years and is currently involved in different Disney projects.
In Kiely Williams' case, she is working hard on her music career. Her latest album, "Make Me a Drink," was released in 2018.
In March this year, she made headlines after going live on Instagram to talk about the beef that she had with both Naturi Naughton and Adrienne Bailon.
About Bailon, Williams said that she would not be interested in appearing on "The Real." If she did, though, Bailon would have to apologize for allegedly pretending to be Williams' best friend.
As per her and Naughton's problems, Williams didn't share details on their fight but admitted that she was "going for her neck" while holding food and her baby sister. Kiely Williams made clear that their relationship is not likely to improve:
"If there was ever a reason to apologize, all of that has kind of been overshadowed by the literal lies and really ugly stuff that she said about my mom and my sister."
KIELY WILLIAMS AND RAVEN-SYMONÉ'S FRANK CONVERSATION
Shortly after that, Symoné and Williams had a candid conversation through a joint Instagram Live session in which they apologized to each other for their past mistakes.
After that, Symoné told Williams that she needed to talk to Bailon to finally make amends. However, Williams pointed out that she was not willing to give their friendship a second chance because Bailon didn't even call when her father died.
Symoné tried to convince her to forgive and forget her former friend's wrongdoings, but Williams adamantly refused. Symoné finally said:
"Y'all prideful [expletive] need to calm down, take a pill for a second, and say, 'I'm pissed at you, but let's talk about it,'" [sic].
Speaking of Symoné and Bailon, they reunited in January this year and even performed one the Cheetah Girl's songs, "Together We Can," at the Los Angeles Women's March.
At the moment, Williams is married to Brandon Cox. The couple tied the knot in December 2016, and in March 2018, she gave birth to their first and only daughter, Rowan.
In March last year, Williams warmed the hearts of her Instagram followers by uploading a cute video of herself singing the classic Cheetah Girls song "Cinderella" to Rowan while breastfeeding.
As per Kiely Williams' career, her latest appearance was in "Celebrity Family Feud" back in 2017, so she may be focusing most of her time on raising her daughter.