Viola Davis Is a Doting Mom to Daughter Genesis — A Look Back at Her Adoption Story
She met the love of her life almost at age 40 and welcomed her first and only daughter at nearly 50. Still, she has loved every minute as a wife and a mother ever since her prayers for love and family were heard.
54-year-old actress Viola Davis' career peaked in recent years, thanks mainly to her acclaimed roles in TV series like "How to Get Away with Murder" (2014-2020) and films like "Fences" (2016). The latter earned her a Golden Globe and an Oscar win.
What many of her fans don't know is that she is married to another successful performer, 66-year-old Julius Tennon, with a career that spans more than 30 years, mostly as a TV actor. The two are parents to a 9-year-old girl they adopted in 2011.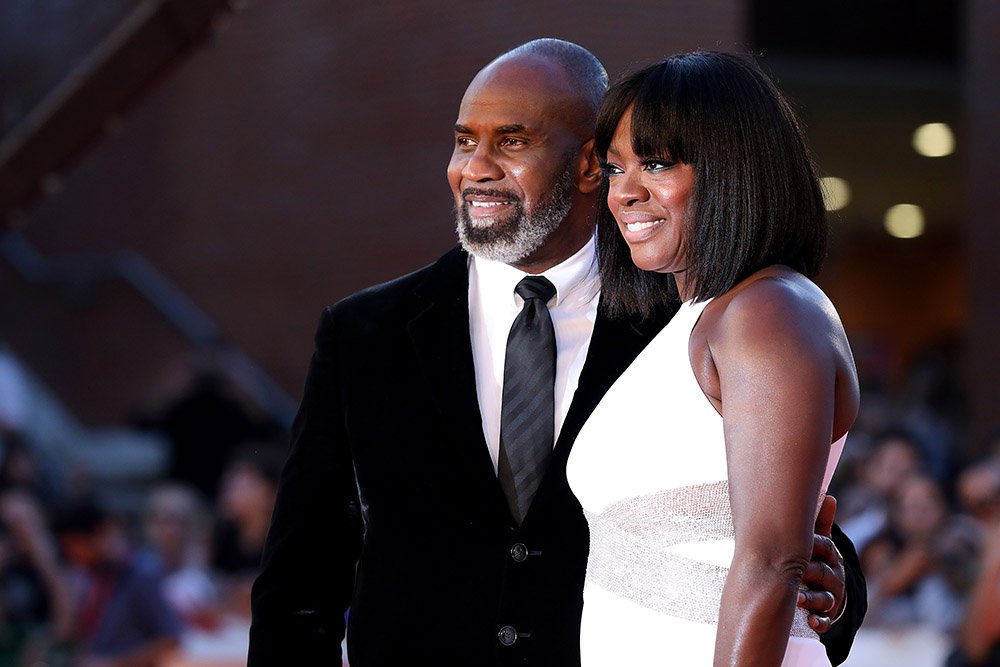 BREAKING THE NEWS
In October 2011, a couple of months after they shared plans to adopt a child together, Davis and her husband announced they had welcomed a baby daughter named Genesis into their family.
To be precise, it was Davis' "The Help" co-star Olivia Spencer who broke the news as she presented David with an ELLE award on October 18, revealing from the stage that the actress had become a mother "just two days ago."
Taking to the stage to accept the award with a speech, Davis thanked her husband and acknowledged the new beginning that being a mother meant.
Back in August 2011, Davis and her husband, who has older children from a previous relationship, shared that they were in the process of adopting the baby, only adding that they were going to adopt an American child.
ON MOTHERHOOD
By the time Davis turned 50 in 2015, Genesis was already five years old, and in an interview for InStyle's cover story, she opened up about how her private life defined her in a way that none of her hit films and series could.
As Davis shared, motherhood, among other things, helped her accept and love herself as she was, and it showed during that year's Emmy Awards ceremony when she won Best Actress for "How to Get Away with Murder."
While getting ready for the ceremony, Davis' makeup artist suggested she wear her natural hair as a powerful example for her daughter, and she agreed immediately.
"I felt like a princess, but I felt like my princess. You know, 'me,'" Davis told InStyle about that night.
Back in 2012, in an appearance on "Anderson Live," Davis discussed how she balanced being a mother to a baby with her professional schedule, and she was very humble, admitting that she sometimes "fails miserably."
Davis told host Anderson Cooper that becoming a mother so close to turning 50, and marrying relatively late in life was challenging in the beginning because she had grown accustomed to being autonomous and self-centered.
Davis also opened up about what motherhood does to someone, according to her own experience, saying:
"It opens your heart to so much joy and love but also you die to yourself."
THE ACTING BUG
In 2013, when Genesis was 3, Davis visited "The Ellen DeGeneres Show," and told DeGeneres that, for better or worse, her little daughter was already interested in acting.
To let Genesis get a taste of the film industry, Davis agreed for the toddler to have a small, uncredited role in the James Brown biopic "Get on Up" (2014), in which Davis played the singer's mother.
According to Genesis' IMDb profile, the now-9-year-old girl had a role as a voice actress in "The Angry Birds Movie 2" (2019), so it is safe to say that she still wants to pursue an acting career.
Apart from her own mother, Genesis had a role model to follow, since she became a fan of no other than Meryl Streep after reportedly watching "Into the Woods" at least "12 times."
Sharing a love for acting is also a source of fun and bonding for the mother and child at home, and Davis revealed in 2015 that the two used to reenact a scene from "The Help" together.
"She likes looking at the last scene from 'The Help.' Inevitably she cries. Then she says, 'OK, Mommy, let's do the scene. You be Aibie, and I'll be Mae Mobley.' When we do the scene, she lights up," Davis told News24.
PARENTING PRINCIPLES
Becoming a mother later in life also allowed Davis to be more mature about how to approach parenting, and she was glad to share some of her parenting principles with People magazine in September 2019.
Honesty, with others and with herself, is something that Davis wants to teach Genesis to practice at all times, and the actress teaches her daughter by example.
"I feel like I'm the mom who has the courage to share her story with her daughter," Davis told the magazine about sharing her poor family origins with Genesis as a way to keep her grounded.
Part of this honesty involves teaching Genesis not to aim for perfection and to embrace the mistakes and failures of life as part of who she is, without being too harsh with herself if things don't end up as she expects.
Davis also gives much importance to her daughter's understanding that "beauty is from within" and that "we've got to get past physical beauty" in order to truly value each other and ourselves.
PRAYING FOR A HUSBAND
Even though she debuted as a screen actress as far back as 1996, it was later in her life that Davis became a household name. Back when she was 38, she was living a rather lonely life.
As hard to believe as this is, Davis had spent most of her adult life as a single woman, and she was starting to feel a desperation to find the man she longed for.
Many years later, after she finally got lucky, Davis recalled that she was told to turn to prayer with the hope of getting a little divine help to put her in the way of her match.
"I said I wanted a big black man from the South who looked like a football player, who already had children, who maybe had been married before… 3 1/2 weeks later I met my husband," Davis shared in 2013. 
Little did she imagine that her prayers weren't only heard, but answered almost to the last detail since Tennon was born in Texas and played football during his college years. 
Davis married Tennon in 2003, and on June 23 this year, the two celebrated 17 years as a husband and a wife, with Davis taking to Instagram to mark the occasion with pictures from their wedding and a loving caption.