Gymnast Simone Biles Flaunts Her Enviable Figure in Red Swimsuit by the Pool in a New Picture
Simone Biles is looking good and ready to take on the world in her latest Instagram post that shows her relaxing pool-side.
World champion gymnast Simone Biles has announced that she has started training again, and she's proved that she's in enviable shape, flaunting her shapely body in an Instagram post.
Biles, who is had become the most decorated female gymnast in history in 2019, winning her 21st World Championship medal and overtaking retired gymnast Svetlana Khorkina, is not resting on her laurels.
Biles is back in training for the 2020 Tokyo Olympics, whenever they may be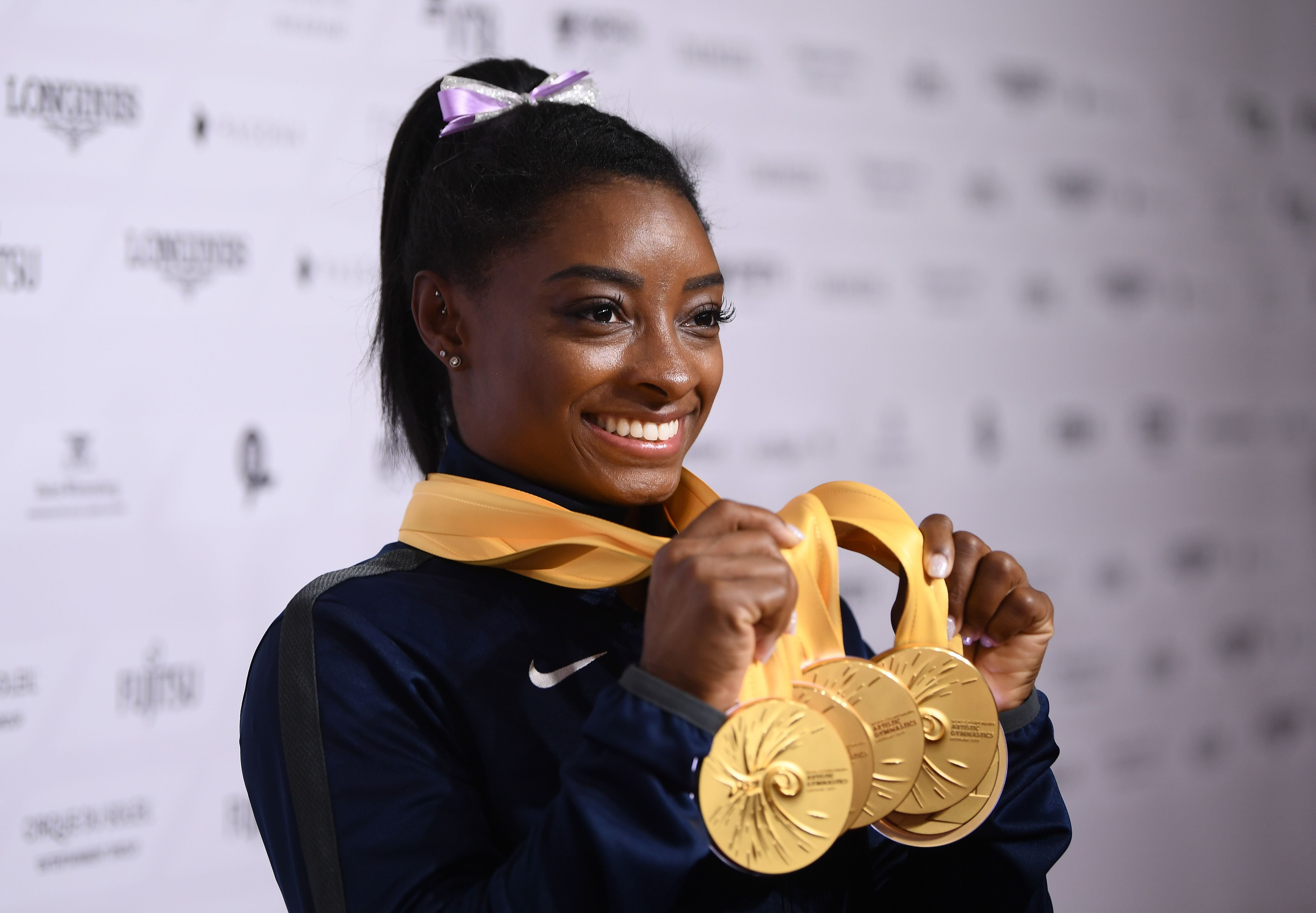 SIMONE BILES IN SHAPE
The COVID-19 pandemic has brought the world to a standstill but that doesn't mean that Biles is at less than her absolute best. To prove it, the champ shared a snap of herself poolside, showing off her lean figure.
Inaction has not affected Biles, and she can be seen sitting on the edge of her pool, wearing a stunning two-piece red swimsuit that shows off every curve. With a pair of black oversized sunglasses perched on her head, Biles is the image of summertime relaxation.
THE NEW PIERCING
In the past few months, Biles has shared some snaps of herself working out, keeping in shape, but just as many of herself relaxing. During this time, she has even acquired a new piercing to match her belly button's, a stunning diamond sternum stud.
BACK IN TRAINING
But her relaxed, laidback air is deceiving. Biles is back in training for the 2020 Tokyo Olympics, whenever they may be, and working at the World Champions Centre, in Houston Texas, albeit under the stringent new regulations designed to protect the athletes from possible contamination.
THE NEW NORMAL
Biles coaches, Olympian Cecile Landi and her husband Laurent have assured fans that the athletes are following all precautions and training areas are defined to give each gymnast a "safe" zone. Landi revealed:
"It was weird coaching in a mask, but it was good to see the team."
RETIREMENT DELAYED
The 23-year-old Biles had planned to retire from gymnastics after the August 2020 Tokyo Olympics, but the pandemic has set her plans awry. Biles has decided to wait until after the Olympics, to try and add a few more medals to her already incredible legacy. She said:
"I feel that I didn't come this far to just give up and I want to be the one who makes the decision if I'm done with the sport or not."
What Biles' plans for the future may be, she has not revealed, but she is just 23, and a woman of unparalleled determination. Anything Simon Biles takes on, she will be wildly successful at it.