Vince Carter Announces NBA Retirement — Meet His Beautiful Ex-wife Ellen Rucker
Former NBA player Vincent Carter's ex-wife Ellen Rucker is a devoted mother of 3, and a successful businesswoman with her own hair-care line.
Basketball player Vincent Carter's first wife, and mother of his oldest child, Ellen Rucker, moved on from their divorce, is happily remarried and the mother to fraternal twins and Stokely and Sadie.
But since her divorce, Rucker's life has gone through some upheavals and the mother of three has faced some daunting challenges.
Rucker has become a vocal advocate for black women, revealing that the death rate for mothers in the African American community is 4 times that of white women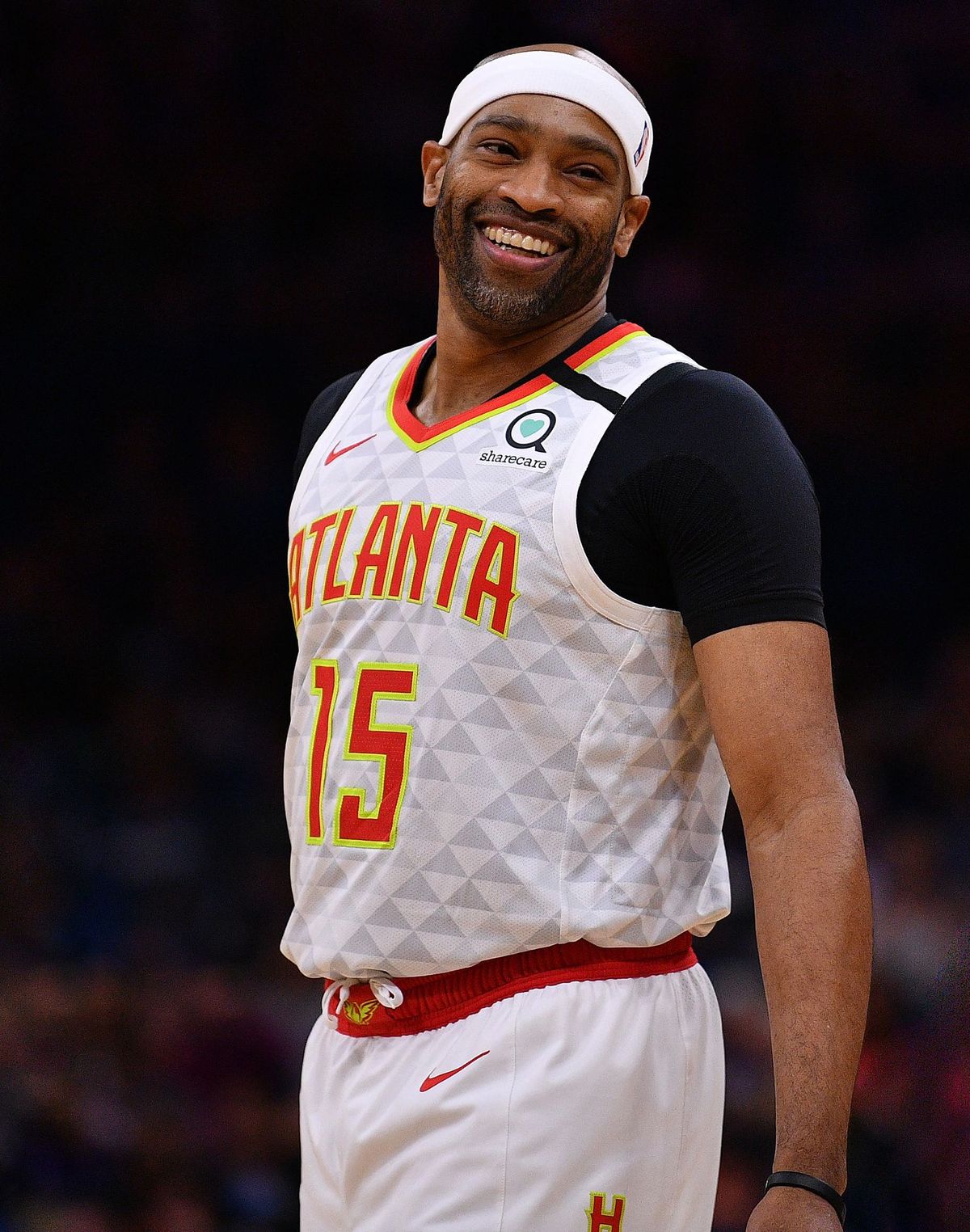 DIVORCE FROM VINCENT CARTER
Rucker married Carter, her college sweetheart, in 2004, but after two brief years, the couple divorced. The couple had welcomed their only child together, Kai Michelle Carter in 2005. Carter's mother Michelle Carter-Scott revealed:
"Things went south pretty fast. Or, maybe things were going south all along and we refused to see it."
Rucker, a successful chiropractor, took up the pieces of her life after the divorce and focused on raising her tiny daughter., Kai.
A NEW LIFE
Rucker concentrated on building her practice as a chiropractor and starred in a reality show with her sisters, Ruby and Ione Rucker, "Love Thy Sister." The three sisters eventually created their own hair-care line, Rucker Roots, based on home-made recipes their mother would concoct for them in her kitchen.
A NEW LOVE
Then, Rucker met the man who would become her husband,  attorney,  CNN commentator and former politician Bakari Sellers, and the two tied the knot in 2015. The couple had met at a wedding in Cancun, just two years after her divorce, and were immediately smitten. But their romance was affected by Ricker's past. She revealed:
"I had a major fear of marriage but I also knew that I did not want to lose Bakari. So, after 7 years of dating and a year and a half engagement, Bakari and I married."
GROWING THEIR FAMILY
The couple wanted to have more children and grow their family, and after trying for 3 years, Rucker still wasn't pregnant. She revealed:
"Frustration slowly set in as I saw other friends getting pregnant and having babies. This was not supposed to be me. Not supposed to be us."
The next step was to consult specialists, and eventually, Rucker and Sellers opted for IVF to conceive their longed-for child. Rucker confessed:
"I did IVF to conceive my twins. I didn't know that I was going to have twins. I did IVF because we were, Bakari and I had been trying to get pregnant for like three years, and we weren't getting pregnant." 
IVF was a challenge, but the results were a pregnancy, twins. All seemed to be going well, but Rucker's doctor detected a fibroid growing in her uterus along with the babies. Fibroids are usually non-cancerous, but Rucker's soon reached the size of a peach, something the doctors discovered when they delivered the twins by C-section on January 7th, 2019.
HER LIFE ON THE LINE
All seemed to be well, the babies, Stokely and Sadie, and Rucker seemed to be recovering, but at 11 pm that same night, she fell unconscious while breastfeeding her children. She was rushed back into surgery where it was discovered that the fibroid was causing a hemorrhage that could have cost Rucker her life. Fortunately, her doctors stopped the hemorrhage and saved her life, and removed the fibroid.
ADVOCATING FOR BLACK MOTHERS
Since then, Rucker has become a vocal advocate for black women, revealing that the death rate for mothers in the African American community is 4 times that of white women. She revealed:
"Our healthcare system in the United States has a bias that makes black women most vulnerable. We must have advocates on all ends when going through childbirth."
But the family's health challenges were far from over. Little Sadie had been born with a liver condition called biliary atresia that made a transplant imperative. In September 2019, Sadie underwent a liver transplant and is now fully recovered. Sellers said:
"We're just very thankful at this time and very thankful to the donor's family who saved our daughter's life and many lives as well."
Kai, now 15, is a doting big sister to little Sadie and Stokely. Rucker and Carter are devoted co-parents to their teen, and the recently retired basketball player has two more children of his own with the National Academy of Sports Medicine trainer Sondi Carter.