Billie Holiday and Story of Her Iconic Song 'Strange Fruit' — Its Legacy and Impact
Billie Holiday made history when she sang a denunciation of racial violence, well ahead of the Civil Rights movement: "Strange Fruit."
In 1939, at the height of the Jim Crow era, a 23-year-old blues singer did the unthinkable. She opened her set of the night at West 4th's Cafe Society in New York City, the first integrated night club in the United States, by singing what was to become the first song to denounce racial violence openly.
At that time, racial discrimination was written into the laws of the South, the Klu Klux Klan reigned supreme, and even in the northern states, subtle segregation was common practice.
The song ["Strange Fruit"] was an adaptation of an original poem by a Jewish civil rights activist Abel Meeropol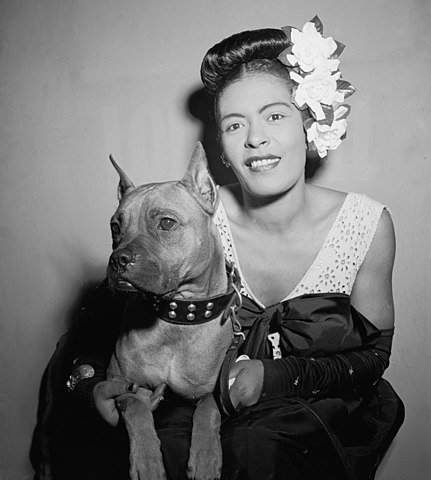 SINGING FOR CHANGE
According to legend, Holiday had asked waiters to stop serving, and for the lights in the club to be switched off. She stepped on to the stage, and one solitary spotlight illuminated her face. Into the silent darkness, she sang the opening lines of "Strange Fruit:"
"Southern trees bear a strange fruit/ Blood on the leaves and blood at the root/ Black body swinging in the Southern breeze/ Strange fruit hanging from the poplar trees."
The sound of that song, that first cry of protest over the evil of racial discrimination and persecution, has been echoed over and over for the last 82 years, and is, sadly, as pertinent in 2020 as it was in 1938.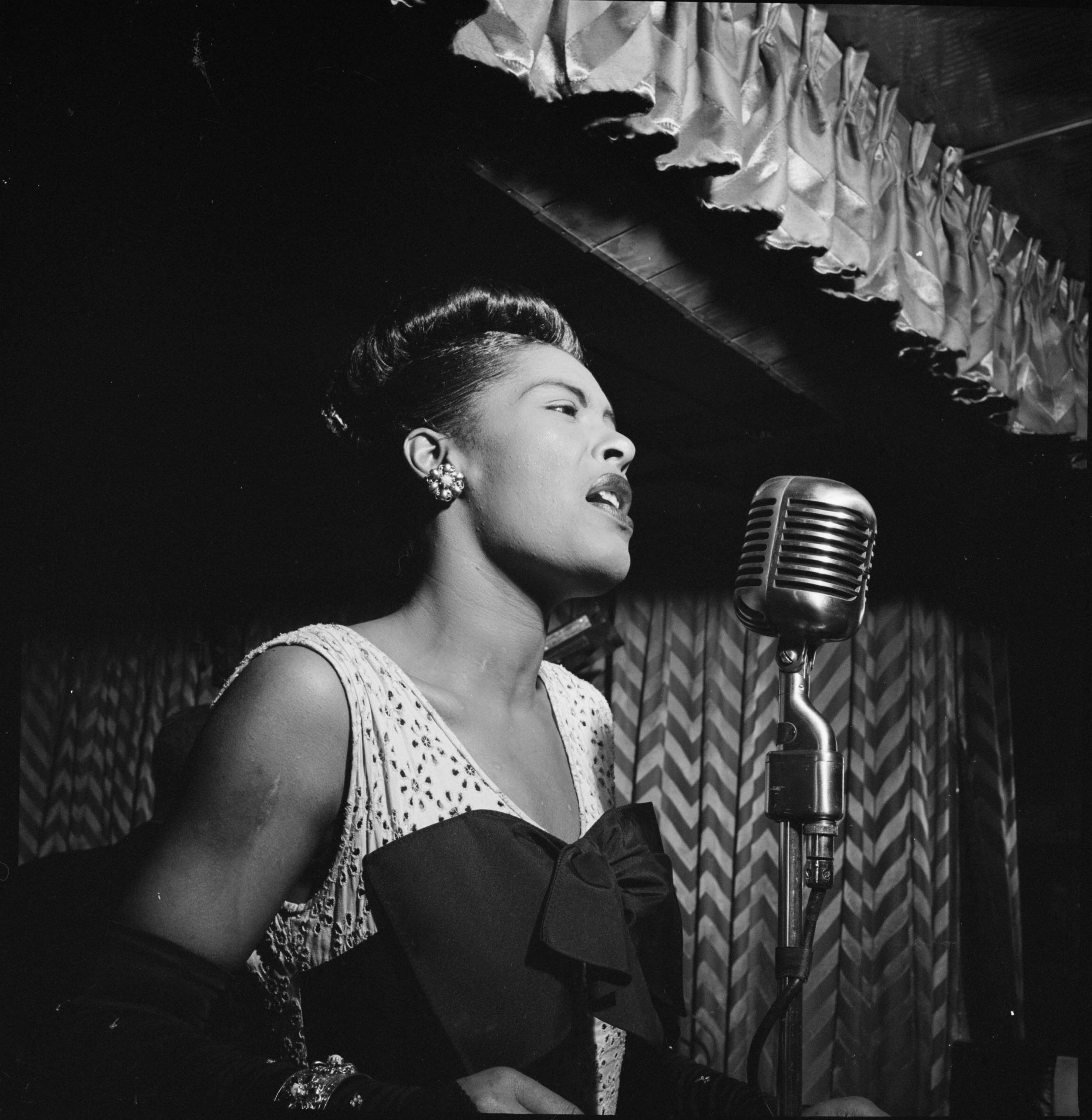 A SONG ABOUT A LYNCHING
It is hard to imagine, after the Civil Rights Movement and the current Black Lives Matter protests, how utterly shocking a song about a lynching would have been to the mostly white -- and affluent -- clientele of the fashionable Cafe Society.
The song was an adaptation of an original poem by a Jewish civil rights activist Abel Meeropol, who confessed that he'd been inspired by a photo of two black men who had been hanged in the South.
The photo shows the victims of a lynching hanging lifeless, and at the foot of the tree, a mob of white men, one of them pointing up proudly at their handiwork.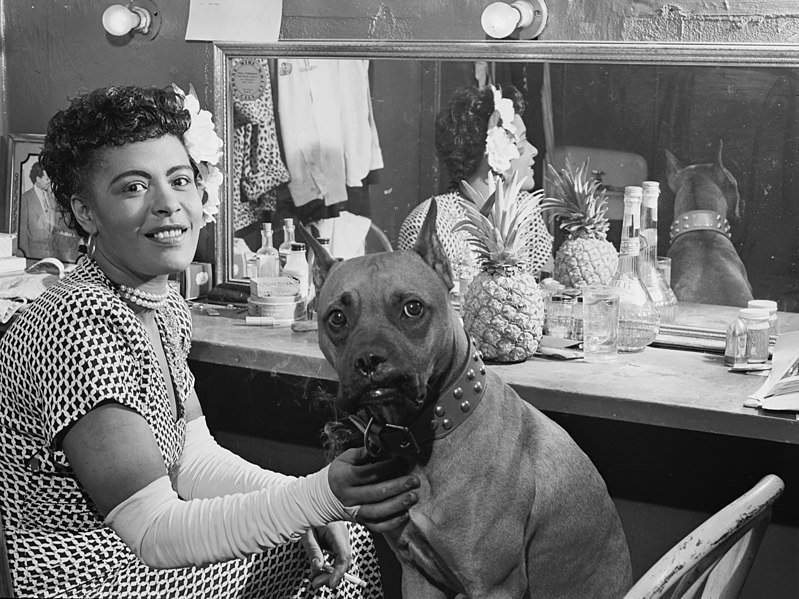 LADY SINGS THE TRUTH
For the next 20 years, Holiday, who is widely considered the greatest blues singer of all times, would doggedly sing "Strange Fruit," often in the exclusive whites-only club she performed in -- performed, but would not be allowed to frequent, despite her fame.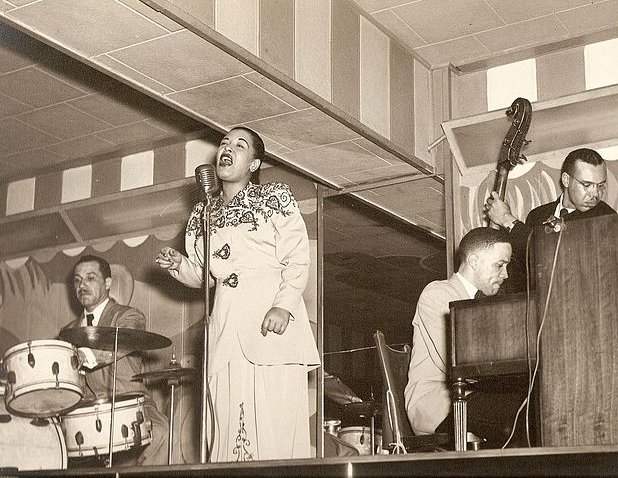 Holiday would reveal that the song moved her deeply, and was emotionally demanding to perform. It became a painful burden, but one she refused to lay down. She confessed:
"["Strange Fruit"] reminds me of how Pop died, but I have to keep singing it, not only because people ask for it, but because 20 years after Pop died, the things that killed him are still happening in the South."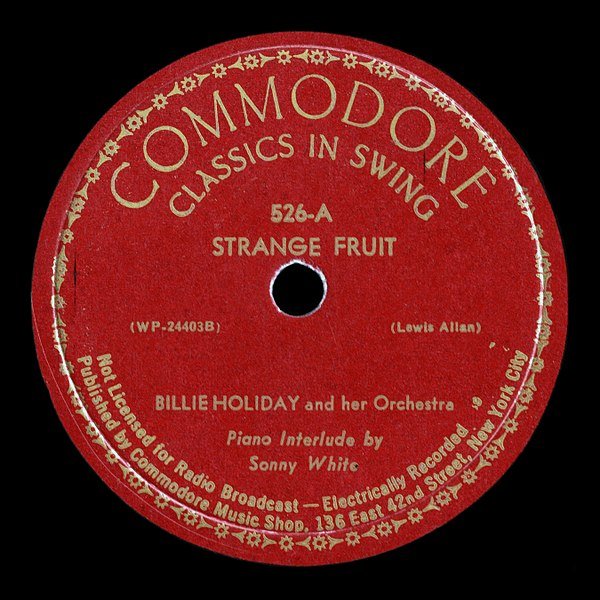 Holiday's father, Clarence Holiday, an accomplished musician, had passed away a year before she sang "Strange Fruit" after being refused treatment at a hospital in Texas, where he was touring.
A WWI veteran, he had a severe lung condition due to exposure to mustard gas. He was eventually taken to a VA hospital, but by then, pneumonia had set in, and in those pre-antibiotic days, it was fatal.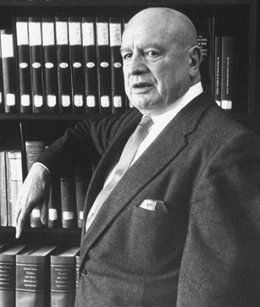 MIXED REACTIONS
Holiday's performance of "Strange Fruit" garnered mixed reactions from her mostly white audiences. At times, it was well-received with standing ovations; at others, the audience would walk out, and she would sometimes end the song singing to an empty club.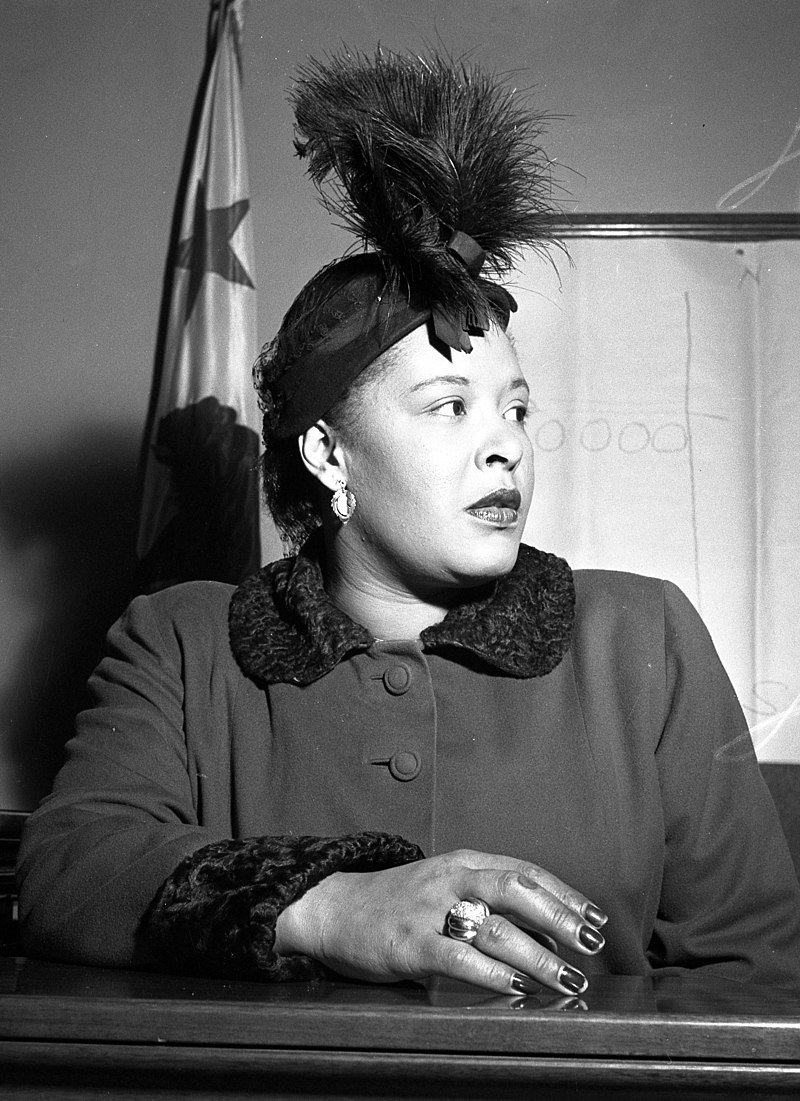 ONE-WOMAN PROTEST
Her insistence in singing "Strange Fruit" drew her to the attention of the man who would prove to be her Nemesis, Harry Anslinger, the commissioner of the Federal Bureau of Narcotics.
Anslinger considered jazz and the blues "devil's music" created by black men and women under the influence of drugs to undermine American society.
AT ODDS WITH THE LAW
Anslinger told Holiday to stop singing "Strange Fruit," a song he considered subversive and an attack on the superiority of the white race, but she refused. As a result, the drug-addicted Holiday became a target for Anslinger.
Holiday was set up in a drug transaction by Federal agents and arrested for buying heroin. As a result, she spent a year and a half in prison and lost her license to perform in her beloved clubs.
From then until her death, Holiday could perform only in concert halls that were always sold-out, and she would always perform "Strange Fruit."
DEATH AND THE LADY
Twenty years after she first performed "Strange Fruit," Holiday was at death's door. Addicted to heroin and alcohol, and suffering from a heart condition and cirrhosis, the singer checked herself into the Metropolitan Hospital in New York. She was 44 years old and dying, but Anslinger's hate was unrelenting.
Even knowing that Holiday was terminal, Anslinger had his agents arrest the singer for drug possession, and handcuff her to her hospital bed.
But even if Anslinger hounded Holiday to her death, he could not destroy her legacy, nor could he silence the haunting "Strange Fruit."
SONG OF THE CENTURY
"Strange Fruit" has been recorded by such iconic and varied artists as Nina Simone, Jeff Buckley, Siouxsie and the Banshees, UB40, and Annie Lenox, among many others. It also inspired Kanye West's "Blood on the Leaves" and Time magazine named "Strange Fruit," the Song of The Century. 
As the protests over the death of George Floyd agitate the nation, "Strange Fruit" once again seems to speak loudly to the plight of so many African Americans, a sad echo that reminds us all of the "blood at the root" of racism and its poisonous fruit.