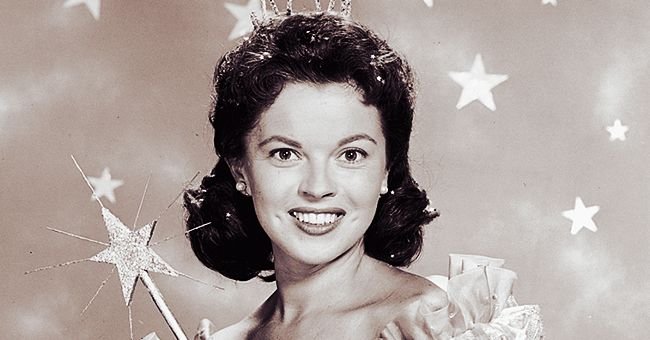 Getty Images
Closer Weekly: Shirley Temple Reminded Everyone That Not Everything Was Bad during the Great Depression

Author Angela Cartwright said in a recent interview with Closer Weekly that Shirley Temple "came to fame at a perfect time in history to lift everyone's confidence and remind us all that not everything was bad during the Great Depression."
Actress Ann Jillian, who is perhaps most popular for her role as Cassie Cranston on the 1980s sitcom "It's a Living," added that Temple was a force of nature.
The films of Temple were captivating. Her brilliant persona lit up the screen, and fans could relate to the characters she portrayed.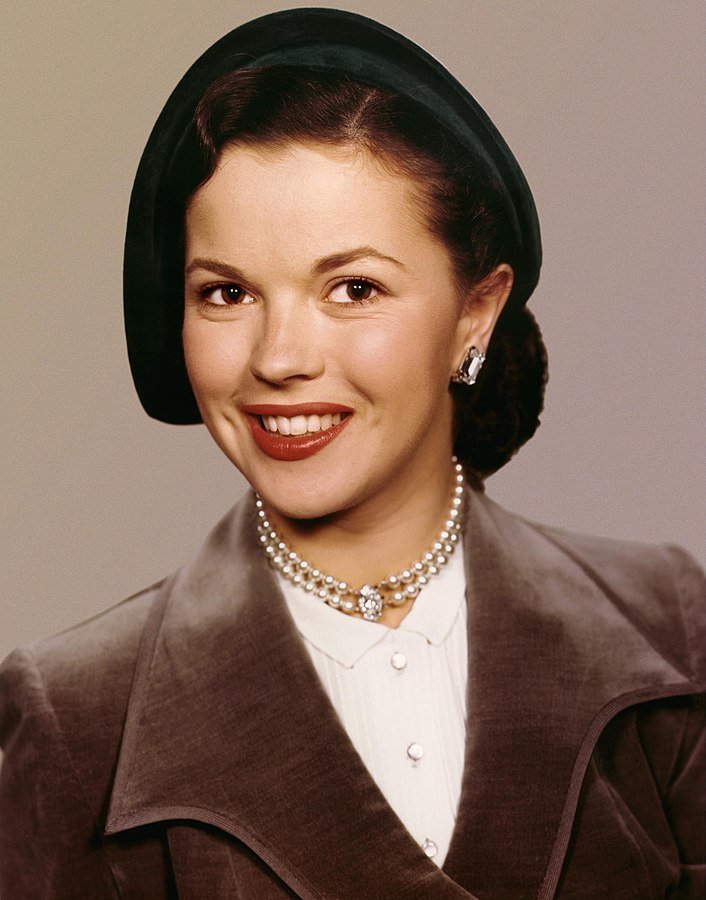 Shirley Temple's portrait in 1948. | Source: Wikimedia Commons
A WHOLESOME ACTRESS
"[Shirley] never came across as a spoiled brat or a child that was too precocious," actress Beverly Washburn once remembered. "There was just something so wholesome about her."
Meanwhile, actress Ruta Lee once said that Temple never acted "less than a lady" even when she became older. Temple was diagnosed with breast cancer in 1972. She made it her mission to spread awareness about breast cancer.
As reported by Independent, President Roosevelt once stated that "as long as our country has Shirley Temple, we will be all right."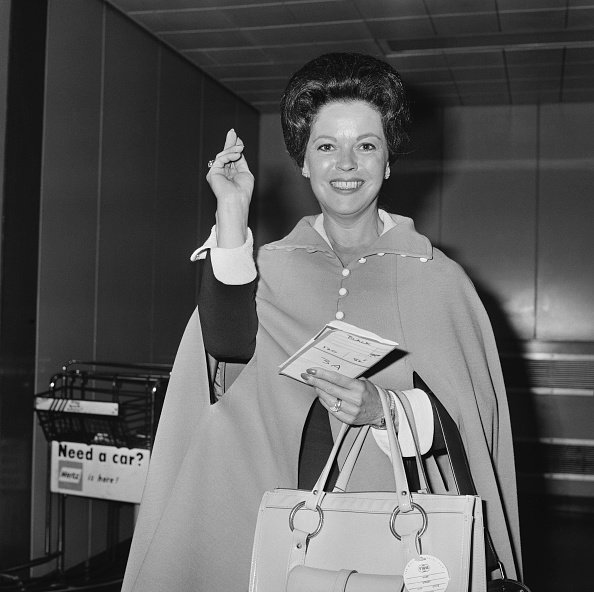 Shirley Temple at Heathrow airport in London on 5th June 1972 | Source: Getty Images
TEMPLE'S SMILING FACE
President Roosevelt added that when the people's spirit is lower than at some other time during the Depression, they can go out to see a film for only 15 cents. He said that Americans overlook their difficulties after watching Temple's smiling face.
From 1935 to 1938, Temple was America's top box-office draw. She even saved 20th Century Fox from bankruptcy.
The former child star's family claimed that Temple died of natural causes.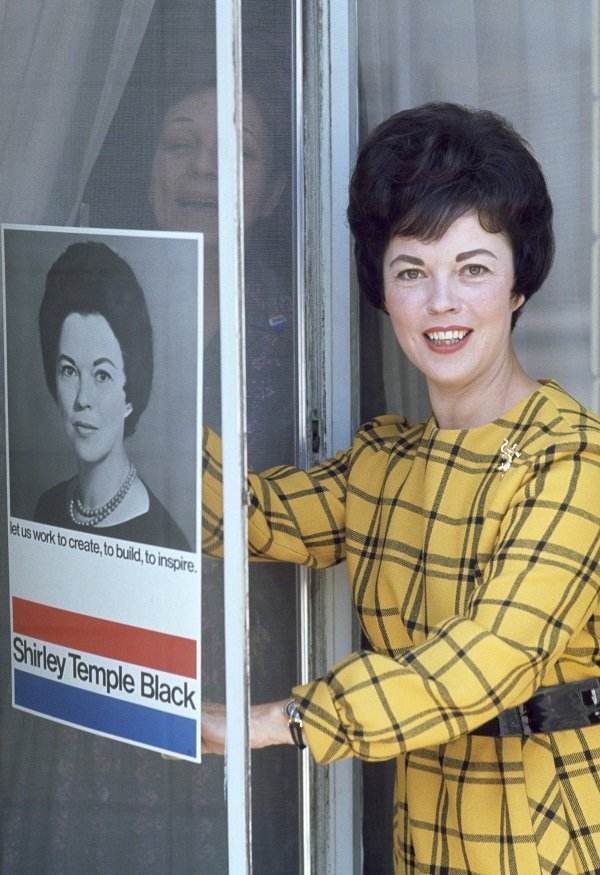 Shirley Temple with a poster from her United States House of Representatives election campaign as Shirley Temple Black, USA, 1968 | Source: Getty Images
HER DEATH
In any case, the cinema-going public didn't move with her as she moved into her teens. At 21, Temple's film career was over.
She then fashioned a second profession as a diplomat after dabbling in TV. As reported by USA Today, Temple passed away in February 2014 at the age of 85.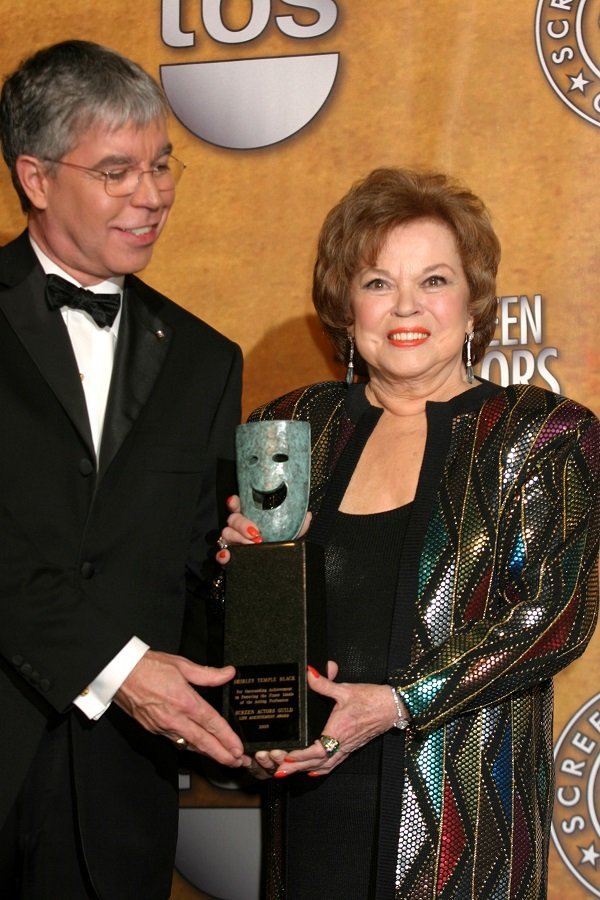 Shirley and her son at the 12th Annual Screen Actors Guild Awards on January 29, 2006 in Los Angeles, California | Source: Getty Images
The former child star's family claimed that Temple died of natural causes. However, according to her death certificate held at San Mateo County, the real cause of her death was a chronic obstructive pulmonary disease (COPD).
Temple was a notable chain-smoker all through her late teens. Later in her life, she abstained from showing her habit in public to protect her image.
In 2006, the legedary actress received the Screen Actors Guild's Lifetime Achievement Award. Some of her notable movies are "Miss Annie Rooney" (1942), "Heidi" (1937), "Little Miss Broadway" (1938), "The Blue Bird" (1940), and "Kiss and Tell" (1945).
Please fill in your e-mail so we can share with you our top stories!