Kelly Price's Son Jeffery Rolle Jr Blessed Her with Three Grandkids — Meet the Singer's Family
R&B singer and actress, Kelly Price, is the proud mother of two grown-up kids and the blessed grandmother of three adorable girls. Here's what she has to say about motherhood.
Kelly Price first came into the music industry as a backup singer for successful solo acts like Whitney Houston, Mariah Carey, and Aretha Franklin.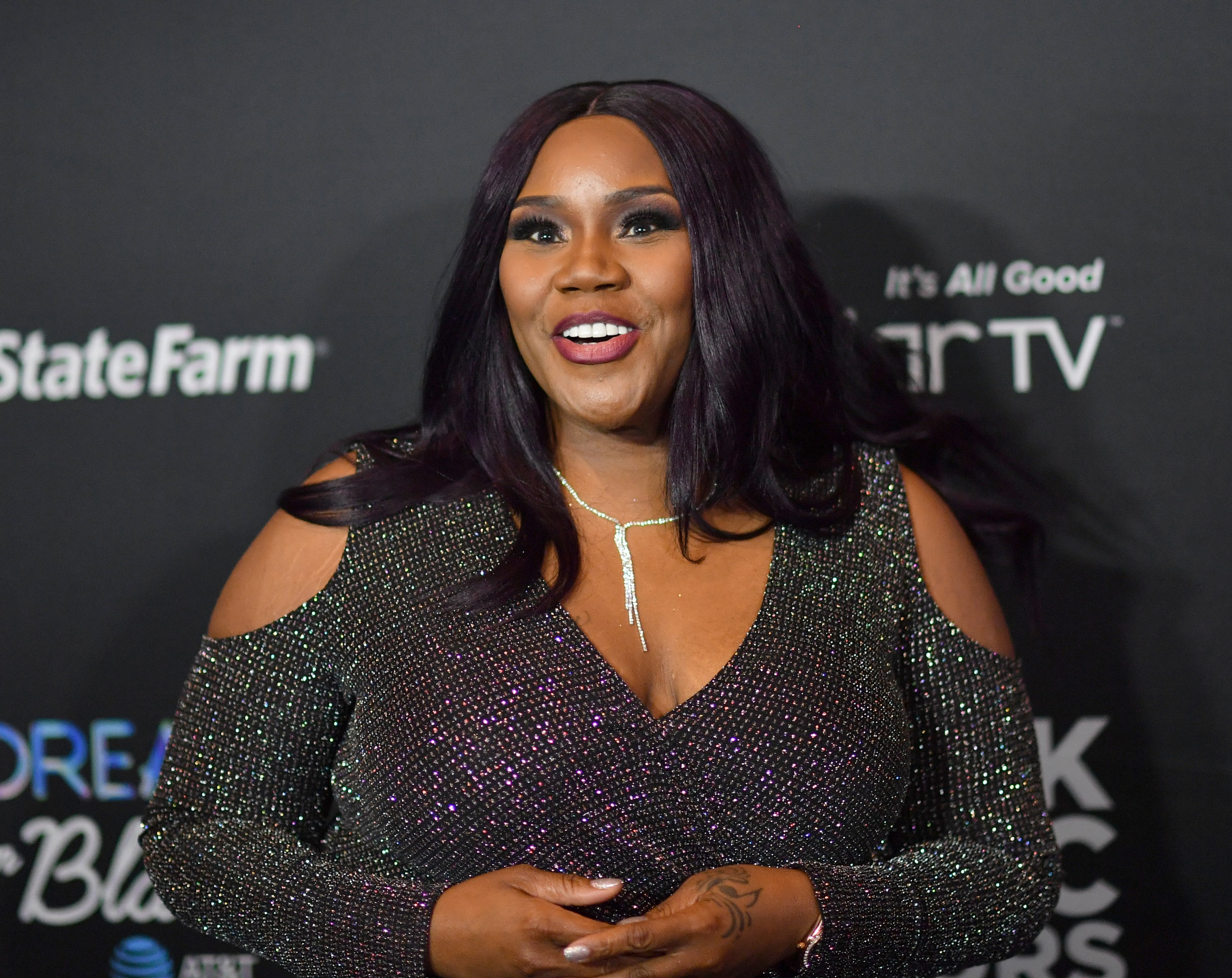 She established herself as a soul, R&B, and gospel soloist, but in the past years, she has changed her focus to acting, a decision she took after getting a divorce, and once her kids were grown and out in the world.
KELLY PRICE'S MUSIC CAREER
Despite showcasing a unique vocal prowess since she was very young, Price never thought about profiting from her singing because she was always told it was a "gift from God."
Price made sure to instill in her family the same discipline she received from her parents.
The daughter of a preacher and granddaughter of a bishop, Price thought hard before taking the path of secular music. However, she changed her mind after receiving her first paycheck.
Still, Price reasoned with her family that God opened a door for her into a world where he needed "agents" to spread his word. So, she accepted the challenge.
But before her breakout as a solo artist, Price worked as a lyricist and producer, collaborating with stars like R. Kelly, Mary J. Blige, and Sean "Diddy" Combs.
Price's debut album, "Soul of a Woman," was released in 1998, and its main single "Friend of Mine," took her to the top of the R&B charts.
Her sophomore album, "Mirror, Mirror," also entered the top 10 in the R&B charts and was certified platinum. She has released four more albums since then, "Priceless," "This Is Who I Am," "Kelly," and "Sing Pray Love, Vol. 1: Sing."
FOCUSING ON HER ACTING CAREER
Price had her first taste of the acting world in 2003 when she was featured in the film "Bringing Down the House." She has also appeared in "Real Husbands of Hollywood," "Saints & Sinners," and "American Soul."
Talking to Essence last year ahead of the premiere of "American Soul," Price revealed that she had stopped taking singing engagements to focus full time on her acting career.
She took a class, hired an acting coach, and started auditioning for everything that came across her desk.
On top of acting, Price also debuted as a judge last year on BET's gospel singing competition "Sunday Best," where she joined gospel stars Erica Campbell, Kirk Franklin, and Jonathan McReynolds in the mission to find the next gospel superstar.
MEET KELLY PRICE'S FAMILY
Price married her high school sweetheart turned manager Jeffrey Rolle in 1992. The pair shares two kids, son Jeffrey Jr., and daughter Jonia, plus Rolle's daughter from a previous relationship, Kyazia.
When Price and Rolle married, she was 19 years old and seven months pregnant with their first child, so she didn't have the wedding of her dreams.
Ten years later, the couple renewed their vows with a lavish ceremony that included a horse carriage, 300 guests, and the kids serving as bridesmaids and best man, respectively.
Sadly, Kelly Price divorced Rolle in 2015 after 23 years of marriage. "I ultimately made the decision to live the best life I can," she explained. "I ended things because I didn't want to compromise what true happiness was anymore."
Since the divorce, Price has been romantically linked to former NFL star Bryant McKinnie and Terrell Babers, who was her friend first.
KELLY PRICE'S KIDS
Price once described her children as "industry babies." They were often on the road with her while growing up, or sometimes had to spend weeks without seeing their mom if they were in school and she was touring.
Still, Price made sure to instill in her family the same discipline she received from her parents, and she raised them with the same sense of spirituality and humbleness she grew up with.
"I'm a firm believer that what you place inside of a child is what's gonna come out," she said in 2013, adding as a piece of advice to other moms that even if a kid seems to be going off course, in the end, they will come back.
Now that her youngest child is 25, Price has peace of mind knowing she did a great job. An example of that can be seen in a video she posted on Instagram last year, where she had a heart-to-heart conversation with her son Jeffrey.
In the clip, Price and Jeffrey discussed the possibility of her dating again and trying to find a new partner, something Jeffrey had been very against.
The young man explained that no one would be good enough for his mom, but Price let him know the decision was hers.
JEFFREY ROLLE JR.
Jeffrey Jr. is now a father himself. He shares three adorable daughters, Sydnee, 8, Lalah, 7, and Charlie, 2, with his wife of seven years, Courtney Ann Rolle.
He's also an actor and model, and has worked in the series "Unsolved: The Murders of Tupac and the Notorious B.I.G." and the shorts "Run," and "The Wrong Husband."
Since the happy couple lives in California and Price on the East Coast, the dotting grandma doesn't get to see her grandkids that often. Still, whenever they're together, Price makes sure to enjoy every second of it.
Kelly Price made her big comeback to the music industry last April with the release of "What I Need (Give Me What I Need)."