Catelynn Baltierra of 'Teen Mom' Fame Is Now 28 — What Is Known about Her Life after the Show
"Teen Mom OG" star Catelynn Baltierra has been sharing her life with fans through MTV's cameras since she was 16 years old. Now 28 and a mother-of-three, Baltierra has become a mental health advocate after opening up about her struggles with the public.
Catelynn Lowell and Tyler Baltierra were just teenagers when they first came into the spotlight as a part of MTV's "16 and Pregnant" show back in 2009.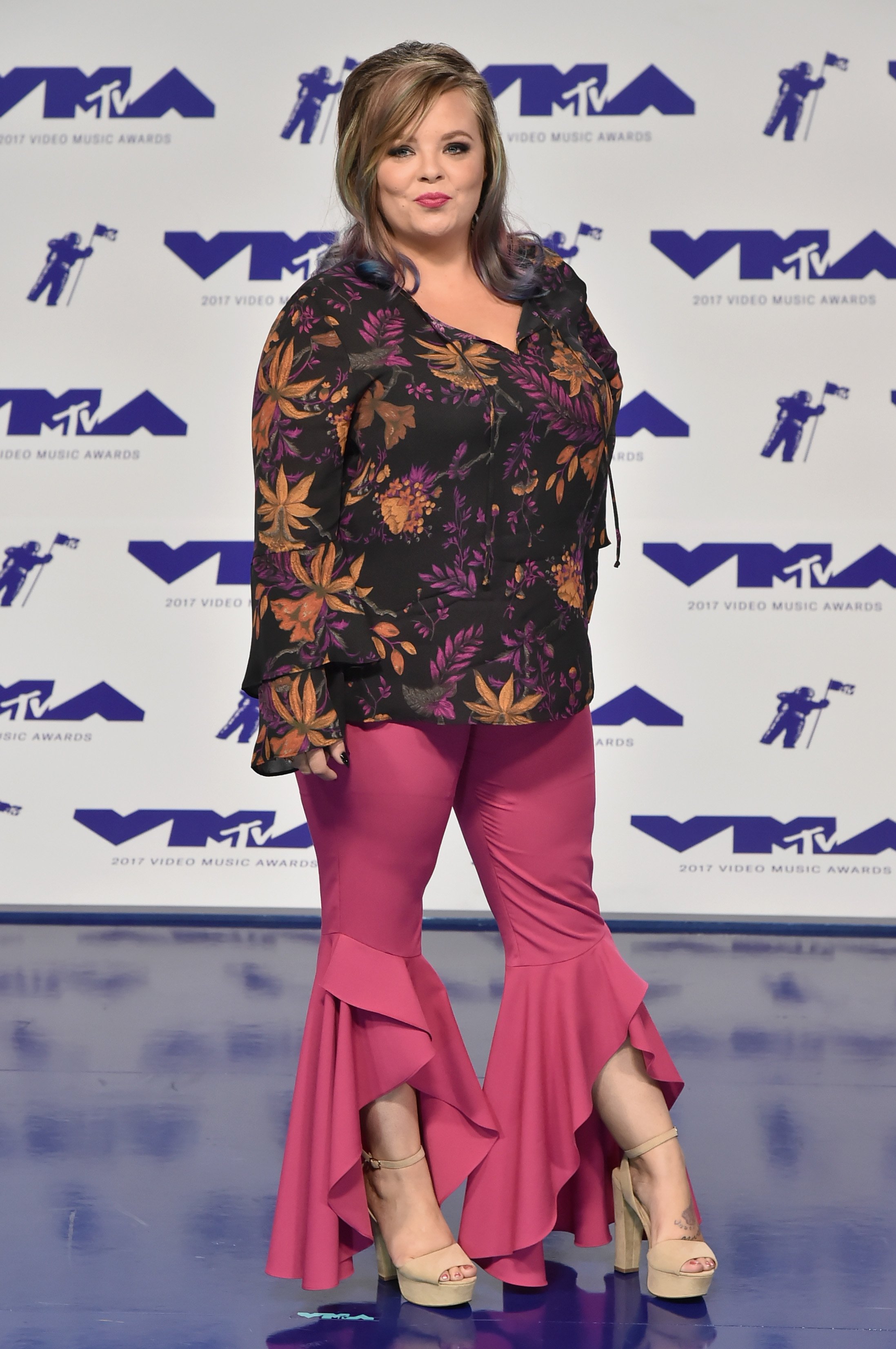 Their sweet story touched many hearts, and eleven years later, the couple remains stronger than ever, as they keep sharing more of their family's journey with an eager audience.
CATELYNN AND TYLER BALTIERRA'S BEGINNINGS
Catelynn and Tyler met in middle school and started dating when they were 13 and 14 years old, respectively.
After finding out about the pregnancy, Tyler and Catelynn decided to spend some time apart, so they lived in separate homes.
In a weird turn of events for the smitten teenagers, Catelynn's mother April, and Tyler's father, Butch, started dating too and, surprisingly, got married in 2009, making Catelynn and Tyler step-siblings.
However, the pair decided not to let their parents' marriage ruin their relationship, claiming they got together first. April and Butch divorced in 2013.
In 2009, Catelynn got pregnant with the couple's first child, and in came the MTV cameras when she and Tyler accepted to be a part of "16 and Pregnant."
The show documented the last months of Catelynn's pregnancy and the difficult moments when she and Tyler decided to place their baby for adoption since they couldn't provide the life they wanted for their girl.
Catelynn and Tyler then met Brandon and Teresa, a married couple that had been trying to have children for a while, but faced fertility struggles and eventually decided to adopt. It was a match.
Carolyn "Carly" Elizabeth Davis was born on May 18, 2009, and was officially adopted by Brandon and Teresa.
However, Catelynn and Tyler are still part of the now 11-year-old girl's life and have a great relationship with the adoptive parents.
SECOND PREGNANCY AND WEDDING
During the first season of "Teem Mom," fans got to see how Catelynn and Tyler dealt with life after the adoption and how becoming parents changed their relationship.
The pair of teenagers were still in high school when Tyler proposed for the first time. However, the bliss wouldn't last long as Catelynn later confessed she had cheated on Tyler with her ex-boyfriend.
They split for a while but got back together after smoothing out their differences. When "Teen Mom" came to an end in 2012, Catelynn and Tyler struggled with their open adoption, as they discussed whether or not to visit their daughter Carly.
Then, in 2013, the pair joined MTV's "Couples Therapy," and Tyler decided to call off the engagement. A year later, they were back together and re-engaged as they discovered they were expecting their second child together.
Novalee Reign was born on January 1, 2015, and seven months later, Catelynn and Tyler finally tied the knot after ten years together. Carly and her adoptive parents were present at the ceremony.
DEALING WITH MENTAL HEALTH ISSUES
Two years after Novalee's birth, Catelynn suffered a miscarriage and fell into a deep depression, documented on "Teen Mom OG."
After having suicidal thoughts, Catelynn decided to seek treatment and went into a facility to treat anxiety and depression in November 2017.
She spent a month away from home and was back for the holidays. However, in January 2018, Catelynn decided to return to the facility, claiming she still had a lot of trauma. Tyler stood by her decision.
THIRD PREGNANCY AND ROUGH PATCHES
In September 2018, Catelynn announced she was expecting her third child. According to what she told US Weekly at the time, the baby wasn't planned and took her and Tyler by surprise.
"We were going to wait a really long time," she said. "We were using protection and everything and still got pregnant! This baby just wanted to be here. It was very unexpected."
After finding out about the pregnancy, Tyler and Catelynn decided to spend some time apart, so they lived in separate homes. At the same time, Tyler worked on renovating an old farmhouse they bought for their family.
During that time apart, Catelynn and Tyler went through individual and couple's therapy to deal with their issues, something they have highlighted as contributing to the success of their marriage.
By the time their daughter Vaeda Luma was born on February 21, 2019, the reality star couple was ready for a fresh start.
SECRETS FOR A LONGLASTING MARRIAGE
On their 5th wedding anniversary, Catelynn surprised Tyler with a vow renewal during a trip to Hawaii. She said it was more of a recommitment ceremony and a symbolic way of letting go of their past and moving forward.
For the 28-year-old reality star, the key to a longlasting and healthy relationship lies not only in choosing the right person but also in keeping the lines of communication open and trusting each other.
Catelynn also believes that it's necessary for the people involved to work hard if they want to mend their relationship, as she added:
"I think with being married and that relationship, yeah, it's choosing to work on it even when it gets hard because it's possible."
MENTAL HEALTH ADVOCATES
After dealing with anxiety, depression, and panic disorders, Tyler and Catelynn have become outspoken advocates for mental health. They encourage people to seek help, go to therapy, and, overall, know that they're not alone.
The dotting parents are making sure to raise their girls in a healthy environment — something they didn't have growing up — where they feel safe and loved enough to share their struggles.
For Tyler, it is essential to show his kids that they have a safe place to communicate their emotions because anxiety can be triggered if they keep everything bottled up.
As for their future on "Teen Mom OG," Tyler recently revealed during an episode of "Awesome Dad Show," that the kids are their priority. He and Catelynn are ready to pull the plug on the show if Nova starts feeling uncomfortable.
He also revealed that they make sure to get their daughter's consent before having cameras entering her room, and if she doesn't feel like it, they respect her wishes.
"Our plan with Nova is to keep telling her every single year, 'Hey, [MTV] is going to come here again, and kids at school may know who you are,'" he revealed.
In the same interview, Tyler revealed that his daughters have trust funds in their names thanks to the money they make from appearing on "Teen Mom OG."
As for a fourth child, both Tyler and Catelynn previously revealed plans to add a new member to the family, but agree that it's not time to do so yet.