Dennis Graham Is Drake's Father and Also a Musician — What Is Known about Him
Dennis Graham, the father of rapper and actor Drake, is a Memphis-based jazz, blues, and soul musician who used to play the drums for Jerry Lee Lewis.
Drake, who first came to prominence thanks to the teen soap opera "Degrassi: The Next Generation," is one of the top-selling artists in the US.
Dennis started selling drugs and was eventually caught and put in jail.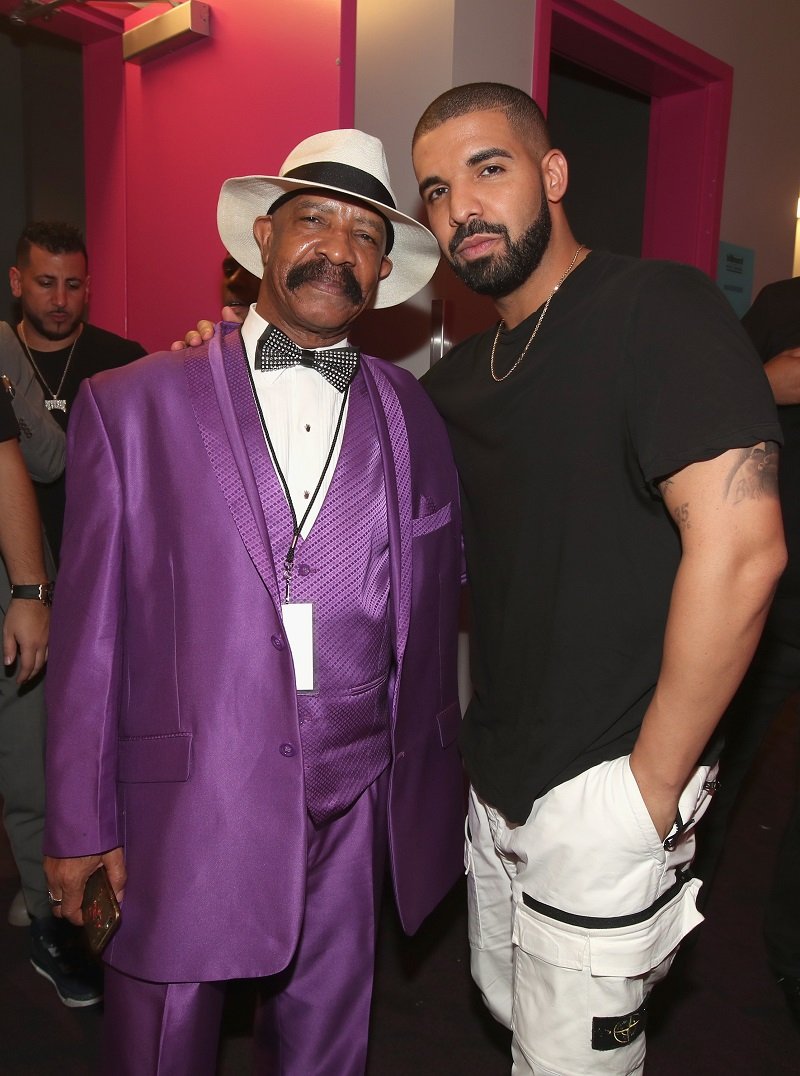 DENNIS GRAHAM'S MUSIC CAREER
Much of that success is the result of years of working hard, of course, but the fact that his father and uncle were musicians definitely helped shape his music career.
Dennis Graham, Drake's father, was born in Memphis, Tennessee, to a talented family filled with musicians. Dennis' uncle, for instance, was none other than Willie Mitchell, a producer who worked for Al Green.
As Heavy reported, Dennis taught himself to play several instruments when he was only a child, including the guitar, piano, and drums. Eventually, when he was 18 years old, he started playing the drums for Jerry Lee Lewis.
According to Drake, his dad used to "live it up" when he was at the pinnacle of his career, being friends with famous people like Muhammad Ali.
SANDRA SHER AND DENNIS GRAHAM'S RELATIONSHIP
Dennis and Sandra Sher, Drake's mother, met each other at Club Bluenote in Toronto, Canada. Sandra, a White Ashkenazi Jew, used to be an English teacher and florist. They tied the knot in June 1985 and split somewhere around 1991.
During his time in Toronto, Dennis opened an interior design store in which he built coffee tables, mirrored pedestals, floral designs, oriental screens, and more.
If that wasn't enough, Dennis was also involved in the acting industry. In fact, he went to acting school in Los Angeles and landed some commercial gigs for Gillette and Budweiser, and even appeared in a film with Tommy Lee Jones titled "The Park Is Mine."
Unfortunately for the family, Dennis was not as involved in Drake's upbringing as he would have liked. Apart from the fact that he and Sandra parted ways when Drake was only five years old, Dennis spent some time in prison.
DRAKE AND DENNIS HAVE DIFFERENT PERCEPTIONS ON THEIR PAST
After separating, Sandra stayed with Drake in Toronto and Dennis moved back to Memphis. At that point, Dennis started selling drugs and was eventually caught and put in jail.
In some of his songs, Drake has shared details of his and Dennis' relationship, sometimes implying that he was an absentee parent.
During an interview with the "Nick Cannon Mornings" back on October 4, 2019, Dennis explained that he talked to Drake about it. After admitting that they spoke to each other every day or every other day, Dennis revealed:
"I said, 'Drake, why are you saying all this different stuff about me, man. Like, this is not cool'. He goes, 'Dad, it sells records.' And I said, 'Okay well cool.'"
Four days later, though, Drake responded to Dennis' claims with an Instagram Story. Not only he pointed out that Dennis would say anything to anyone willing to listen to him, but he also claimed that his songs had nothing but facts.
The rapper added that it was sad when the family got involved in this kind of controversy and that the truth was hard to accept for some people.
DRAKE AND DENNIS GRAHAM'S CURRENT RELATIONSHIP
Although Drake and Dennis Graham might have different memories of their past together, the rapper is still grateful for having the drummer in his life, and he proved it with an Instagram tribute on Father's Day.
Drake uploaded a photo of his son, Adonis Graham, while tagging Dennis on it. In the caption, the rapper wished a Happy Father's Day to "all the real g'z handling business" [sic].
Apart from that, Drake used his Instagram Stories to send love to some other celebrities who were his role models, including NBA great LeBron James, actor Jamie Foxx, and musician/producers Lil Wayne, J Prince, Birdman, and more.
At the moment, Dennis Graham is focused on his music career. One of his most recent music video, "That on That," was uploaded on YouTube in September last year and has over 450,000 views.